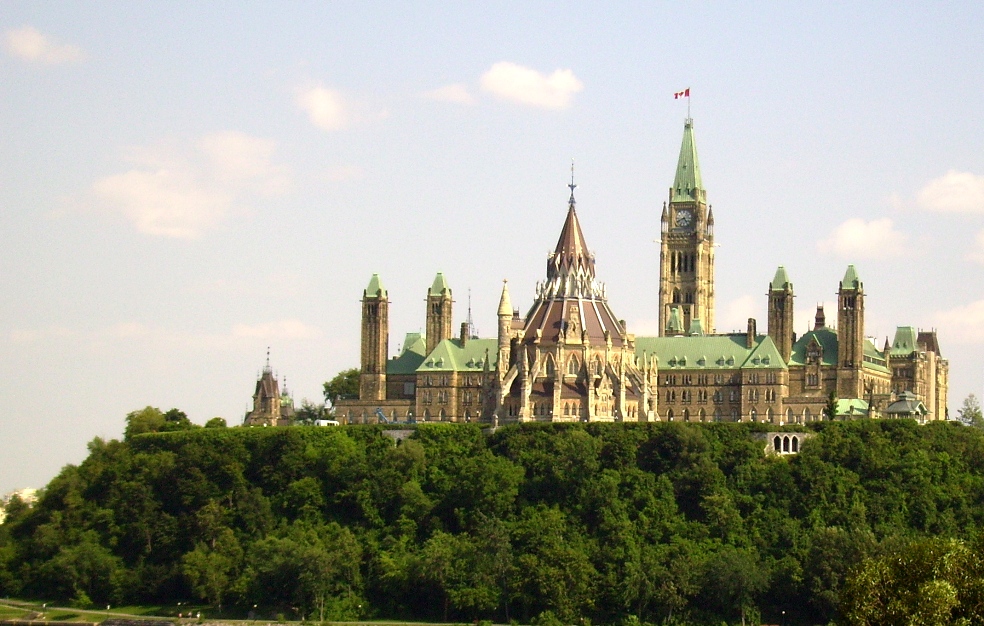 Wpg Free Press: Saying 'sorry' isn't enough
June 15, 2015 —
The following column was written by David Churchill, an associate professor in the department of history at the University of Manitoba. This column originally appeared in the Winnipeg Free Press on June 13, 2015.
Early this month the group We Demand an Apology Network called on the Canadian government to apologize for the historic wrongs committed against lesbian, gay, bisexual, trans and two-Spirited (LGBTT) people who had served in the Canadian Armed Forces, the Royal Canadian Mounted Police and the Canadian public service.
For decades, they were subjected to purges, investigations, job loss and denial of security clearance, not to mention social shaming and stigma — all at the behest of Canada's national security apparatus, that regarded LGBTT Canadians as presumptively suspect enemies of the state.
Even after the 1969 decriminalization of homosexuality, LGBTT members of the Canadian military were, until 1992, subject to the Armed Forces policy "Sexual Deviation — Investigation, Medical Examination, and Disposal," which saw people drummed out the service for reasons of sexual orientation and gender identity.
In their groundbreaking book The Canadian War on Queers, scholars Gary Kinsman and Patrizia Gentile detail the extensive history of successive Canadian governments' long campaign to root out homosexuals from the civil service and the military. In some cases, this meant the use of devices, such as the "fruit machine" developed by psychologist Robert Wake to detect and screen possible homosexuals.
It also meant the surveillance of private lives, as well as extensive interrogations in which individuals were asked to name associates, friends and other suspected homosexuals. In some cases being outed as queer had terrible consequences, resulting not only in loss of employment, but depression, family shunning and even suicide.
What is particularly galling for We Demand an Apology is the Harper government is putting itself forward as a global supporter of human rights and LGBTT equality, without formally recognizing the tremendous damage done to its own citizens throughout the Cold War.
In one way, the prime minster rising in the House of Commons will provide very real recognition of the injury to LGBTT Canadians who were smeared as national-security risks and swept up in the absurd Cold War paranoia around alternative sexuality.
Apologies from governments, legislatures and heads of state have a special significance that goes beyond the sort of interpersonal expressions of regret and contrition. What is key in these official apologies is not simply saying sorry — this is required, of course. But, also important is the recognition by the state that wrongs have been committed against a specific group of people, an acknowledgement that government actions, policies and laws were the cause of harm and, finally, a commitment to preventing and protecting future generations from experiencing such injury.
Yet there are reasons to be cautious with regard to apologies, because such apologies are seen as moments of closure and reconciliation.
An official apology can allow the state to see their actions as a discrete event, an aberration in an otherwise progressive story of equality, inclusion and human rights. What often gets obscured is how these actions and policies were part of the history of other forms of discrimination, be it against indigenous peoples, women, workers, ethnic and racial minorities or members of sexual or gender minorities.
In creating a sense of things past, settled and corrected, apologies can serve to obscure these histories and, perhaps more disturbingly, assume the beliefs and conditions that brought them about no longer exist.
A version of this can be seen in the displays at the Canadian Museum for Human Rights. A number of the niches dedicated to specific events and the violations of human rights have as the final descriptive sentence a statement that the prime minister has issued an official apology. Here it is — event, group, damage done, recognition, apology — move on.
For Prime Minister Stephen Harper, the apology could easily allow for a continuance of moral posturing on the global stage, even as it continued to foster and privilege socially conservative notions of sexual orientation and gender identity into its policies, laws and administrative protocols.
Don't get me wrong, an apology would be a genuinely significant act, and it would be an important moment for LGBTT survivors of government witch hunts and purges. It would be an acknowledgement what happened to them was fundamentally wrong, it goes against the collective values of Canadian society and their dismissal had nothing to do with their competence, patriotism or actions as civil servants.
Nonetheless, saying sorry in itself will not change the assumptions that inform the criminalization of HIV non-disclosure, the tolerance of aversion therapies for queer teens, lack of access and, in some provinces, funding for sexual reassignment surgery and the uneven implementation of Safe Schools programs. Those are just a few issues that affect LGBTT Canadians.
None of this is news to the activists, scholars and survivors who are part of We Demand an Apology but is something Canadians need to consider when reflecting on the histories violation, discrimination and the type of ethical society we want to make together.