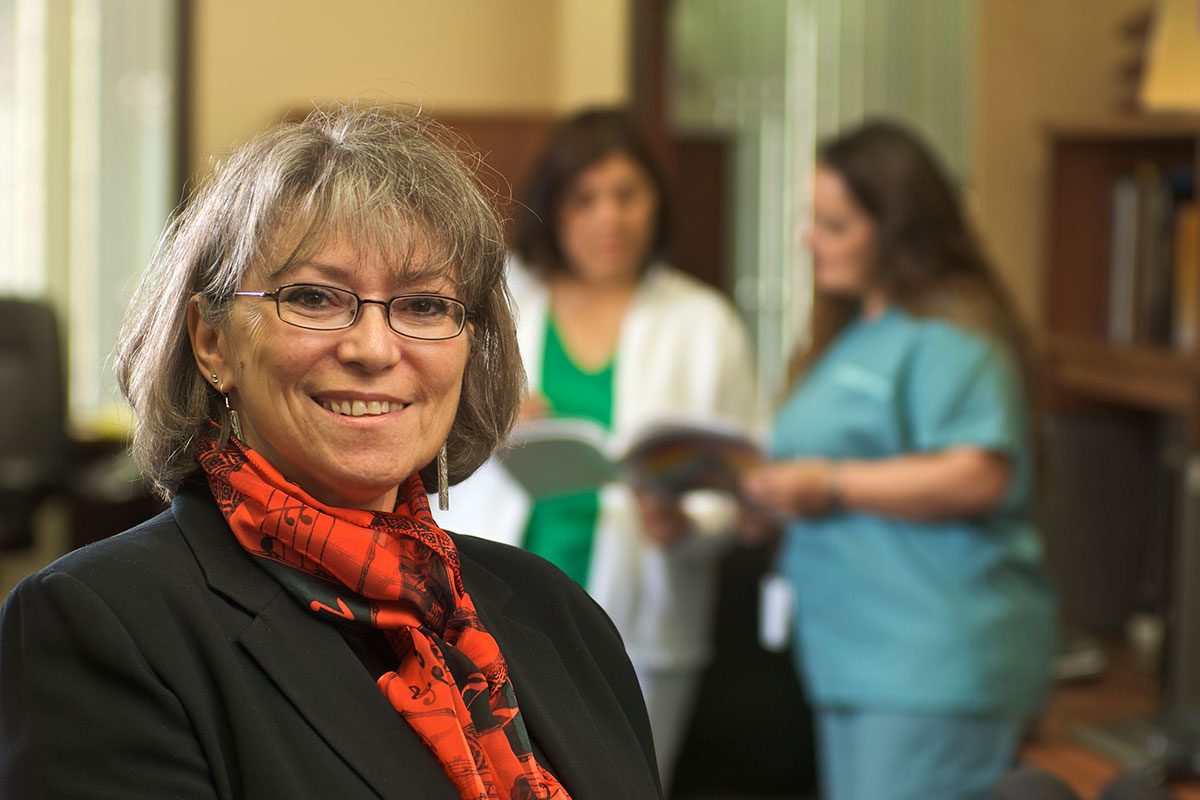 Wpg. Free Press: Métis doctor recognized for building health links
June 21, 2018 —
As the Winnipeg Free Press reports:
It's typical of Catherine Cook [MD/87, MSc/03] that she edited a statement to emphasize teamwork in a national award for her work to be announced on National Indigenous Peoples Day.
The Manitoba Métis family physician and university administrator has been honoured with the 2018 Dr. Thomas Dignan Indigenous Health award by the Royal College of Physicians and Surgeons of Canada. The award celebrates efforts to eradicate inequities in the quality of health care for Indigenous people.
Cook, originally from the Métis community of Matheson Island, has been chipping away at the underlying factors behind those inequities for 30 years. She's done it by bringing people together.
The college set up the award for Indigenous health in 2014. They named it for Dignan, who was an advocate to eradicate racialized inequities. The Mohawk doctor and co-founder of the Native Physicians Association of Canada.
"Dr. Cook's story is her ability to see the whole picture: Health and wellness is not (only) about treating an individual's individual symptoms. It's also about recognizing the complex systemic social determinants of health which contribute to ill health for Indigenous peoples," the college said in its statement in advance of the award.
"That is where her profound contributions lie, working with communities across disciplines to improve health outcomes," the statement said.
"Cook's work behind the scenes to address inequities was instrumental in making Indigenous health a priority for the University of Manitoba," the Royal College said.
In 2017, the Rady Faculty of Health Sciences and the Max Rady College of Medicine officially launched the largest Indigenous education and health unit in Canada.
Research at the University of Manitoba is partially supported by funding from the Government of Canada Research Support Fund.