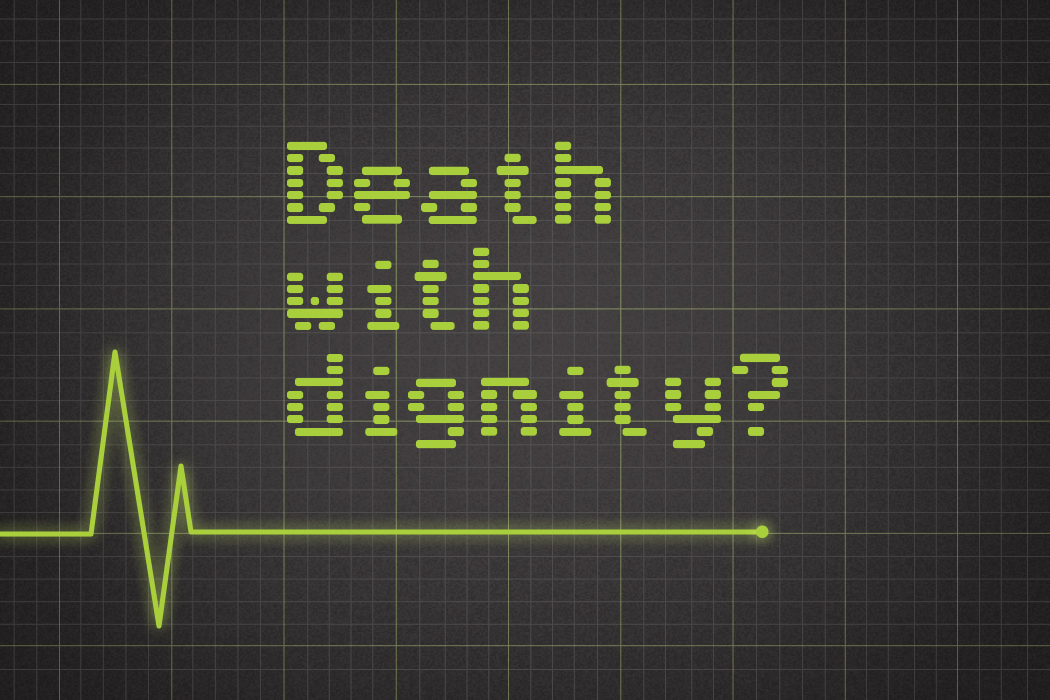 Comforting the dying in Canada
February 24, 2015 —
Harvey Max Chochinov is Canada Research Chair in Palliative Care and Distinguished Professor of psychiatry at the University of Manitoba. He is also an expert adviser with EvidenceNetwork.ca. He recently wrote an Op-Ed that was published in the Winnipeg Free Press on Feb. 24, 2015. We republish it here.
A few days after the Supreme Court of Canada overturned the prohibition against doctor-assisted suicide, I received a note from a wonderful colleague of mine saying her closest friend's 53-year-old son had just died of spinal cancer. Two weeks before his death, he had visited his general practitioner, experiencing terrible pain. Despite his anguish, his physician refused to give him morphine, claiming because he was a smoker, he was "more likely to become addicted."
While this seems unfathomable, even grotesque, ignorance and lack of skill in attending to the needs of dying patients are still tragically common in Canada.
Despite the impressive strides palliative care has taken — in areas such as pain-and-symptom management, and sensitivities to the psychosocial, existential and spiritual challenges facing dying patients and their families — at their time of licensure, physicians have been taught less about pain management than those graduating from veterinary medicine. Once in practice, most physicians' lack of knowledge can significantly impair their ability to manage cancer pain.
Doctors are also not generally well-trained to engage in end of life conversations, meaning goals of care often remain unclear; patients may not receive the care they want, nor the opportunity to live out their final days in the place they would want to die.
In light of the Supreme Court's decision, these issues have never been more important, nor the need to resolve them ever more pressing. The court has given Parliament a year to sort out how it will move forward and rewrite the Criminal Code. Within these deliberations, it should be noted the authority to provide a hastened death will be conferred on physicians, many of whom lack the skills to care for patients nearing death.
"… the authority to provide a hastened death will be conferred on physicians, many of whom lack the skills to care for patients nearing death."
To be clear, dying badly in Canada will rarely be the fallout of not having access to a lethal overdose or injection. Almost invariably, it will be the result of inadequate or substandard end-of-life care. With the clock ticking, the time is now for physicians to learn how to look after their patients until the very end.
The Supreme Court felt patients needed to be offered more choices. By adding doctor-assisted suicide into the mix, what options will dying patients in Canada actually have?
For 70 to 80 per cent of Canadians, palliative care is not available and hence, not a real choice. A dear friend of mine recently died of brain cancer. She spent her final months in hospice, where she received exquisite end-of-life care. She died comfortably, and in as much peace as can be found by someone having to leave this world far too soon.
In the future, how might this kind of scenario play itself out in the many Canadian settings that do not have adequate palliative care? There, the choices will come down to settling for sub-optimal care; dislocating from friends and family to seek out better care elsewhere; or, if one is so inclined, considering medically hastened death.
We are about to become a country that extends patients the right to a hastened death, but offers no legislative guarantees or assurances they will be well looked after until they die.
Federal and provincial governments will need to make substantive investments in hospice and palliative care in order to offer patients and families choices that are equitable, compassionate and real.
While autonomy has driven the right-to-die agenda, fear has been its engine. Now policy makers will need to grapple with how to draw a circle around autonomy, which means determining for whom and under what conditions medically hastened death will be permitted. Establishing those boundaries has implications for who will feel more or less afraid, who will feel more or less valued and who will anticipate death with more or less sense of calm.
Of this we can be sure: The width of that circle and the stability of its diameter will profoundly influence the culture of caring for dying Canadians, and those amongst us who are most vulnerable, for generations to come.