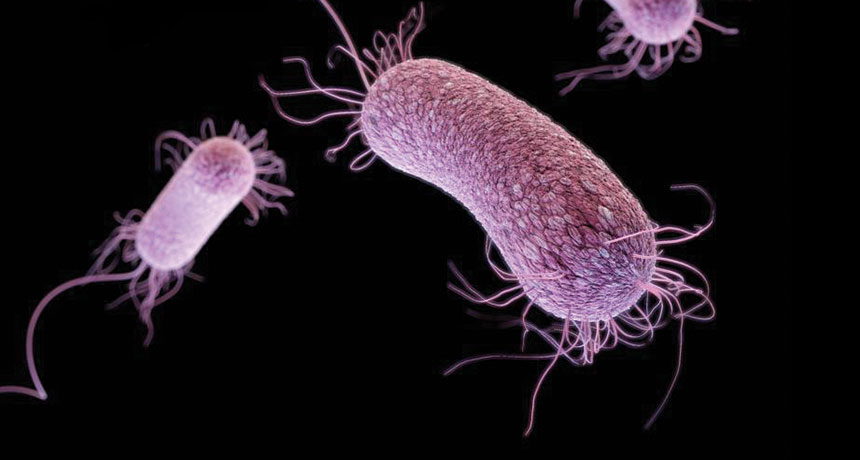 Wpg Free Press: Do cleaning products pose a threat to our health?
December 8, 2017 —
The following is an op-ed written by Ayush Kumar, an associate professor in the Faculty of Science's department of microbiology. He studies antibiotic resistance in bacteria and his article was originally published in the Winnipeg Free Press on Dec. 8, 2017.
Products containing antibacterial chemicals are more common than ever in Canada.
First used in hospital cleaning products in the 1970s, they have become increasingly popular over the years with manufacturers of home cleaning products.
Today, they can be found in a variety of items, including hand soaps, toothpaste, shampoo and antibacterial wipes for cleaning children's toys. But they are also being incorporated into other kinds of products such as computer mouse mats, water bottles, cutting boards, office supplies, running shoes, exercise clothing and children's play mats.
The proliferation of these products raises important questions. That's because the overuse of chemicals to kill harmful bacteria can actually have the opposite effect, essentially helping the target bacteria become more resistant to the substance intended to eradicate it.
That can have dire consequences for human health, particularly as it relates to the use of antibiotics to treat infections. In fact, the rise of antibiotic-resistant bacteria is considered one of the biggest threats to human health today. Consider these facts:
An estimated 480,000 people around the globe develop multi-drug resistant tuberculosis each year, and drug resistance is starting to complicate the fight against HIV and malaria as well.
The World Health Organization (WHO) says that without effective antibiotics, the success of major surgery and cancer chemotherapy would be compromised.
Health care costs are higher for patients with non-resistant infections due to longer duration of illness, additional tests and use of more expensive drugs.
By 2050, infections that can't be treated with antibiotics may kill more people than cancer.
One of the most common antibacterial chemicals used in cleaning products is triclosan, which is also known as microban, irgasan and triclocarbon, among other names. It's found in close to 2,000 commercial products, including 75 per cent of liquid soaps and 29 per cent of bar soaps.
It's an extremely stable chemical, even at high temperatures, and it's super cheap to make, which makes it very attractive to manufacturers.
There are three main problems with triclosan. First, bacteria have become resistant to its use. Second, triclosan is absorbed into the human body and is being shown to interfere with the body's hormone system. Third, with so many people using products containing triclosan, it is washing off into the environment, and is found in water and the soil.
Studies show that up to 60 per cent of adults in the United States may have triclosan in their urine. That caught the U.S. government's attention, and in 2016, it banned the use of triclosan (and other similar chemicals) in soaps. Health Canada, meanwhile, has concluded that triclosan isn't harmful to human health, but it can harm the environment in significant amounts. As a result, cleaning products with triclosan are still available.
My laboratory at the University of Manitoba looks at triclosan and how it causes antibacterial resistance in bacteria. We recently tested it againstAcinetobacter baumannii, a bacterium associated with hospital acquired infections and listed as "priority" by the WHO due to its widespread resistance to antibiotics. We observed that once A. baumannii acquired resistance to triclosan, it also displayed reduced susceptibility to 12 different antibiotics, all of which are currently in clinical use.
Further investigation revealed that the reduced susceptibility of A. baumannii to triclosan and the other 12 antibiotics was mediated by proteins called efflux pumps. These proteins are known to pump out antibiotics from inside the bacterial cell, which means they wouldn't be affected by triclosan at all. Similar observations have been made in other bacterial pathogens such as Pseudomonas aeruginosa (associated with hospital infections) and salmonella, which causes food poisoning.
So what can we do?
Until Health Canada takes action, all we can do is exercise our choice as consumers. We should consider using cleaning products that are antibacterial-free. After all, cleaning products with antibacterials have never been proven to be more effective than those without. For example, there is no evidence a hand soap containing triclosan is any better at removing bacteria from our skin than regular soap. And washing hands with plain soap and water is the most effective step to avoid getting sick and to prevent the spread of germs.
Individual action may not be enough to solve the problem. But at least we can do our part to reduce the impact of antimicrobial resistance on human health, as well as the environment.
Research at the University of Manitoba is partially supported by funding from the Government of Canada Research Support Fund.