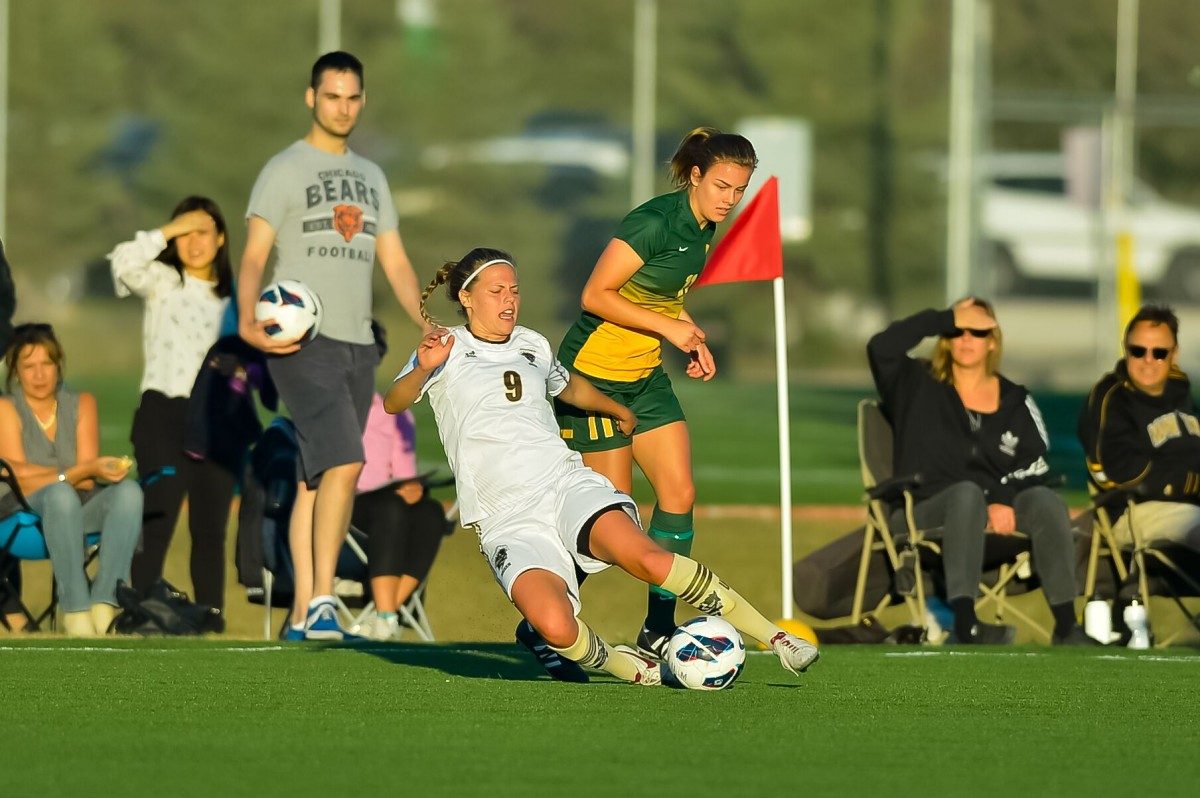 Women's soccer clinches playoff spot
Bisons will be among final eight teams at soccer nationals Nov. 9-12
October 25, 2017 —
If there's a will, there's a way. Last weekend in Regina and on the final day of the regular season, there was will. At the 44th minute of the first half midfielder, Florin Wagner scored her seventh goal of the season and what would turn out to be the game winner for a 1-0 victory over the Regina Cougars. The win gave the herd a ticket to the post-season and a match up against the UBC Thunderbirds on Friday, Oct. 27.
Vanessa Martinez Lagunas, head coach of the Bison women's soccer program has been building, pushing and inspiring her squad of talent for the five years she has led the program. The goal has always been nationals for women's soccer in 2017. For the third consecutive season, the brown and gold has found their way to the playoffs and for the first time they will finish the season competing for a national championship.
Regardless of the outcome in B.C., it can all be marked as preparation for the Bisons. From Nov. 9-12, the University of Manitoba will host the U SPORTS Women's Soccer National Championship for the first time in its history. As the host team, the Bisons have already earned their spot in the tournament and will compete for the title, also for the first time.
Tickets are now on sale, adult day passes are $10 and $35 for tournament passes while students and youth ages 8-17 day passes are $5 and tournament passes $15.
Community Day
On Nov. 11, the Bisons will team up with U SPORTS and the Manitoba Soccer Association to host a Girls Soccer Festival aimed at promoting female participation in soccer and to build awareness about the many development opportunities in the sport.. The one-day event is open to female youth ages 10-13. The festival will run at the indoor Subway Soccer Complex on Chancellor Matheson Blvd from 8:30 a.m. to 10:30 a.m.
The festival is followed by a coaching clinic and a referees clinic from 10:30 a.m. to 12:00 p.m. All Community Day events are free and include a complimentary ticket to the 1 p.m. national semi-final match later that day (teams TBC). Register at manitobasoccer.ca.
Read more about the Bisons' journey in the 2017 issue of Bisons – The Magazine.