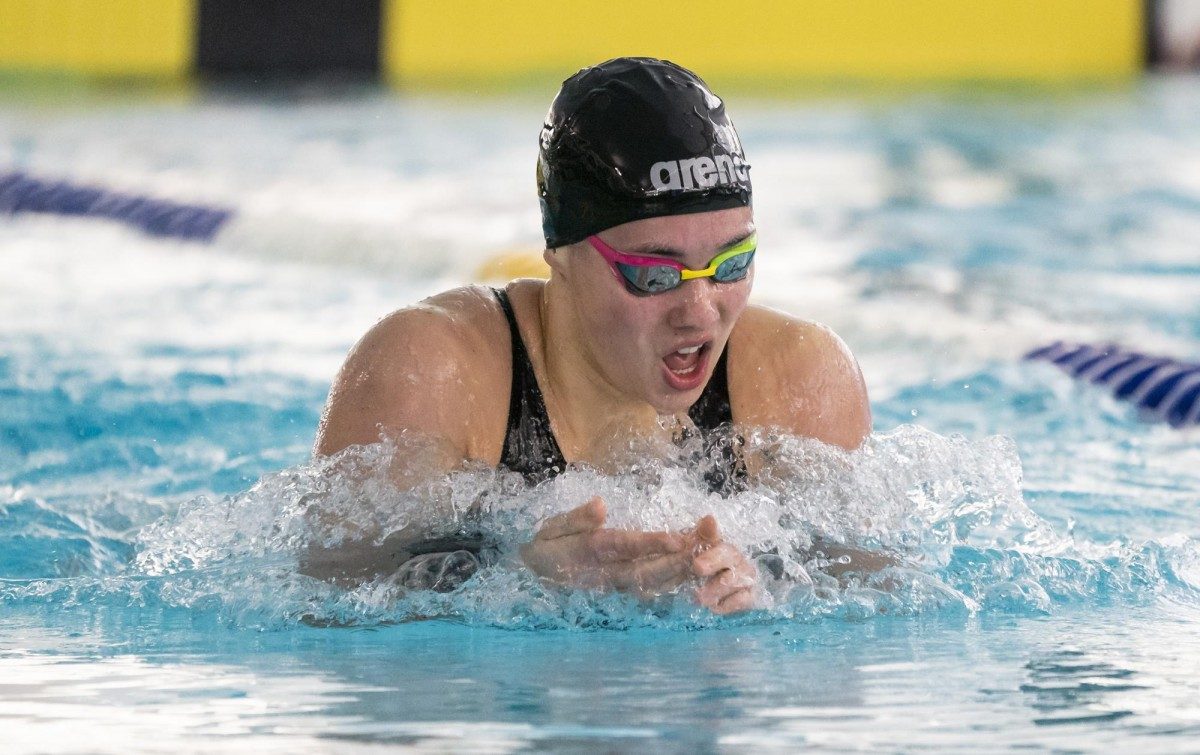 Wog sets record, captures four golds at U Sports Championships
Bison women's hockey defeat UBC to move on to Canada West Finals at University of Alberta
February 25, 2019 —
As reported by Bison Sports – On the final day of the 2019 U SPORTS Odlum Brown Swimming Championships, Bison third-year swimmer Kelsey Wog finished with a splash.
The 20-year-old Agricultural and Food Sciences student won the 200-metre breaststroke and set a new U SPORTS record in the process (2:25.50). It was the Winnipeg native's fourth gold medal of the meet, her best performance yet as a Bison student-athlete.
https://twitter.com/USportsSwimming/status/1099507291227807744
Adding to the tally, Wog swept her other individual breaststroke events — winning the 50-metre on Thursday (31.80) and the 100-metre on Friday (1:06.84). She also placed first in the 200-metre individual medley (2:13.98).
The four gold medals are a new best for Wog, earning her U SPORTS First Team All-Canadian recognition. It's a mark that improves on a three gold (50m, 100m, 200m breaststroke) and one silver (200m IM) performance at the 2018 U SPORTS Championships and is the best performance to date by a Bison swimmer.
For the full story, visit gobisons.ca.

Women's hockey sweep UBC to move on to Canada West Finals, Nationals
As reported by the Winnipeg Free Press –
The University of Manitoba Bisons women's hockey team's aspirations of repeating as conference and national champions are alive and well.
The Bisons advanced to the Canada West final and clinched a spot at nationals on Saturday night at the Max Bell Centre with a 2-1 victory over the UBC Thunderbirds. With the win, the Bisons swept the No. 10-ranked Thunderbirds in their best-of-three conference semifinals series.
The Herd took Game 1 Friday night by a score of 4-3, thanks to second-year defenceman Lauren Warkentin scoring the game winner with 40 seconds left in the contest. Saturday was the sixth game between the Bisons and Thunderbirds this season, with each matchup being decided by one goal.
Saturday was the final home game for the Herd, as they will head out on the road for the Canada West finals to take on the No. 1-ranked team in the nation — the Alberta Pandas.
The Bisons and Pandas will also represent the Canada West at the U SPORTS Women's Hockey Championship on March 14-17 at the University of Prince Edward Island.