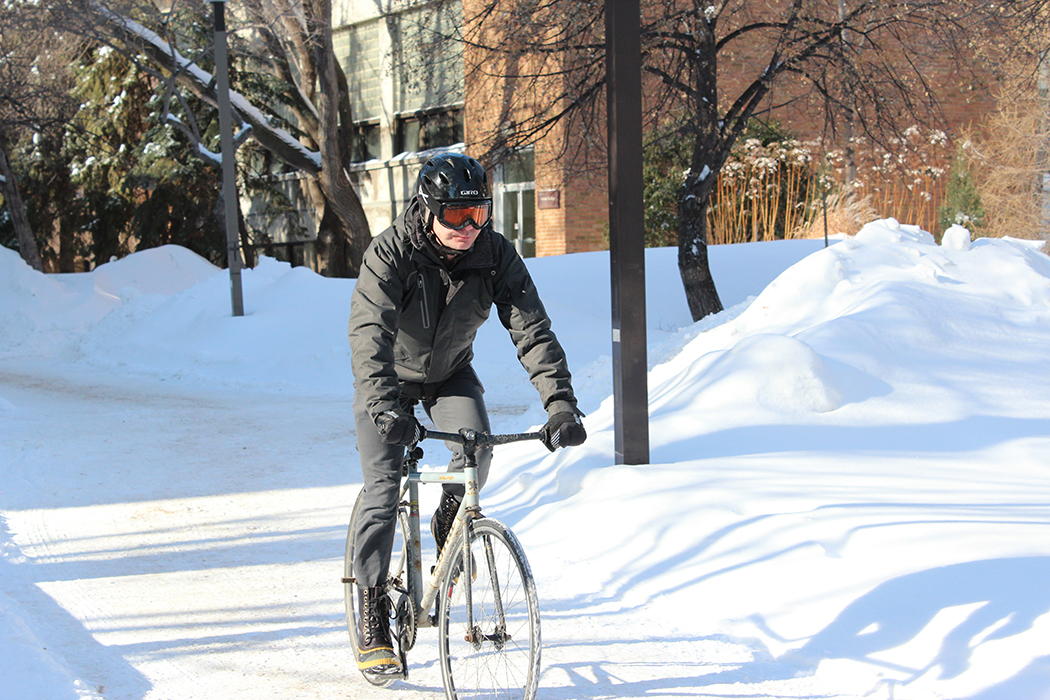 Winter cycling forum
Free snacks, info on icy riding and design discussions
December 3, 2015 —
The start to winter has been a relatively mild this year which is making the winter cycling community at the University of Manitoba quite happy. A turn in the weather is inevitable however, which is part of the reason to keep the two-wheeled commuting conversation rolling.
The Office of Sustainability is hosting an information session on winter cycling on December 8. It invites both seasoned veterans and those simply interested in knowing what it takes to ride a bike during the icy months. The info session will also discuss winter-responsive designs for bike lockers on campus and the human-powered snow plow design challenge as part of World Winter Bike to Work Day.
What: Winter Biking Design Forum
When: Tuesday, December 8 at 5:30 p.m.
Where: EITC E1-270
Everyone is welcome and snacks will be provided.