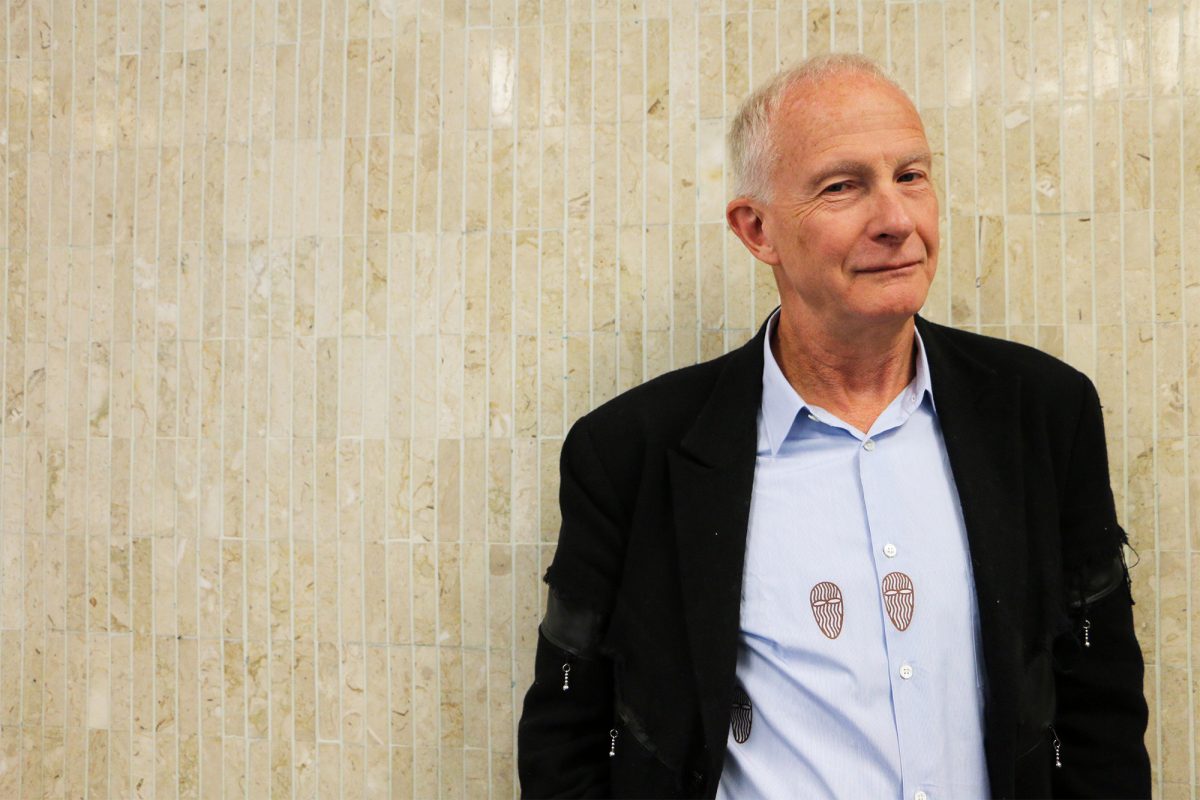 Winnipegger latest Writer-In-Residence
Centre for Creative Writing and Oral Culture welcomes Bill Richardson
September 10, 2019 —
Winnipeg writer Bill Richardson is the newest Writer-In-Residence at The Centre for Creative Writing and Oral Culture (CCWOC) at the University of Manitoba. Richardson will work with students, faculty, staff, alumni and members of the public from September to December 2019.
He was born and raised in Winnipeg, worked for many years as a children's librarian and then for the CBC in Vancouver, and has been re-rooting himself in Manitoba's beautiful rural southwest, in the RM of Louise. His most recent book for adult readers is a collection of linked short stories, I Saw Three Ships. New for children is a picture book, illustrated by Slavka Kolesar, The Promise Basket.
Richardson is looking forward to being a part of the U of M community. He shared, "I'm both happy and honoured to have this opportunity, to spend some time on this beautiful, lively campus, and especially for the rare opportunity to meet with other writers, to read their work, and to talk with them about the art and craft of storytelling. I know I'll have a rich learning experience, and I hope everyone who comes to visit during the residency will be able to say the same."
"We are incredibly lucky to have the talented, funny and wise Bill Richardson join us this fall," says Jocelyn Thorpe, CCWOC Acting Director. "Many of us recognize his voice from CBC radio, and now we have the opportunity to learn from his years of experience as a writer and storyteller. Bill's excitement about helping to cultivate aspiring writers' work is palpable, and his kindness and generosity are similarly immediately apparent. Bill has written and published in many styles, including poetry, picture books and fiction for readers young and old. His versatility and creative spark, as well as his self-effacing sense of humour, make him extraordinarily well-suited to supporting the work of a wide variety of writers and storytellers. It is such an honour to host him at CCWOC." Thorpe encourages aspiring writers to take this opportunity to learn and benefit from Richardson's advice.
INDIVIDUAL WRITER CONSULTATIONS
As part of Richardson's role, he will be available by appointment to writers of all levels from now until December.
Tuesday 10:30 am – 12:00 noon
Wednesday 1:30 pm – 3:00 pm
To consult with Bill Richardson, students, faculty, staff, alumni and members of the public are encouraged to contact him by email to arrange a free meeting.
WRITING WORKSHOP
He will also be hosting a free 6-week literary workshop throughout the residency entitled Make Gardens Grow.
Writing as gardening: a hackneyed metaphor, for sure. So what? A trope doesn't shed its usefulness, just because it's tired-out and frayed around the margins. Writing and gardening: both rely on artful wrangling, on the skillful selection, cultivation, and containment of vast possibilities. Writing and gardening: both are solitary pursuits, as vision quests tend to be, but both are beset by difficulties that other practitioners have seen and solved. Writing and gardening: both can benefit when the sole practitioner (let's just say it, the control freak) grants access to the collective mind. This workshop is the writerly equivalent of one of those radio call-in shows where listeners confess their bugs and black spots and failures to thrive and learn what they can do to put things right. It's a chance to bring your writerly problems and quandaries to the table — what can I do to make this plot more fertile? does this character need more time in the shade? is it time to prune this way, way back? why have weeds come up where roses were planted? — in the full confidence that you'll be supported, and that at least one of us present will have good advice on how to proceed. Whether it's a quandary about a specific text or about some aspect of the industry, there's a solution to be found, squirming under some rock as yet unturned.
Register for the workshop by emailing the Centre at ccwocwir [at] umanitoba [dot] ca. The workshop is open to students, faculty, staff, alumni and members of the public. Note: If you happen to miss the first session, you are still very welcome to join the group.
Tuesdays, September 10 to October 15
1:00 pm – 2:30 pm, Room 391, University College
WELCOME EVENT
The CCWOC will welcome Bill Richardson to the University of Manitoba at a reception where he will give an inaugural reading. There will also be a special guest reading from Master's student Virginia Page Jahne. All are welcome to this free event.
Tuesday, September 17, 2019
11:30 am – 12:45 pm, Room 108, St. John's College
For more information, please contact the Centre for Creative Writing and Oral Culture at ccwoc [at] umanitoba [dot] ca.