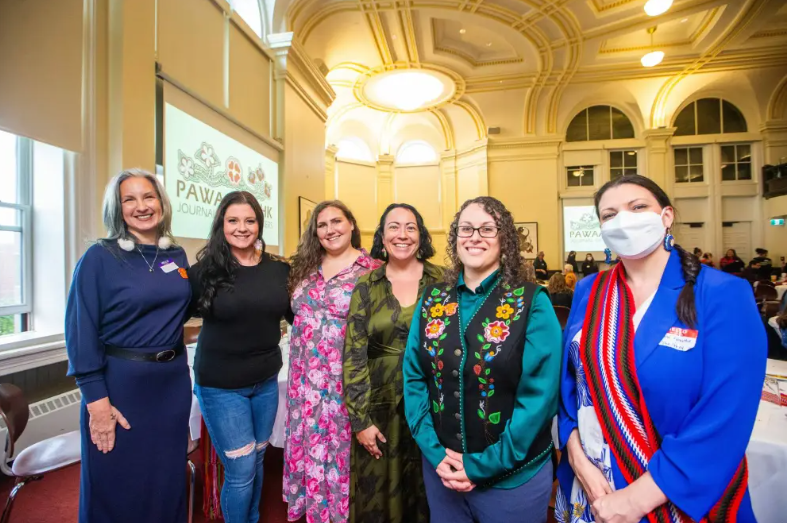 Winnipeg Free Press: Métis journal believed first of its kind in Canada
October 6, 2023 —
A group of Métis scholars is redefining what an academic journal is, with the launch of a new open-access publication that will print articles, artwork and knowledge in all of its forms — as long as they are made both by and for members of their community.
Pawaatamihk, named after a phrase that loosely translates from Michif and Ininimowin to "a group of people dreaming," is believed to be the first nation-specific journal in Canada.
"We've all, at different times, felt pressure in the academy to conform to western worldviews and fitting our research into the academy, and we wanted a place where we could be publishing (and lifting) Métis voices," said co-editor Lucy Fowler, an assistant professor of education at the University of Manitoba.