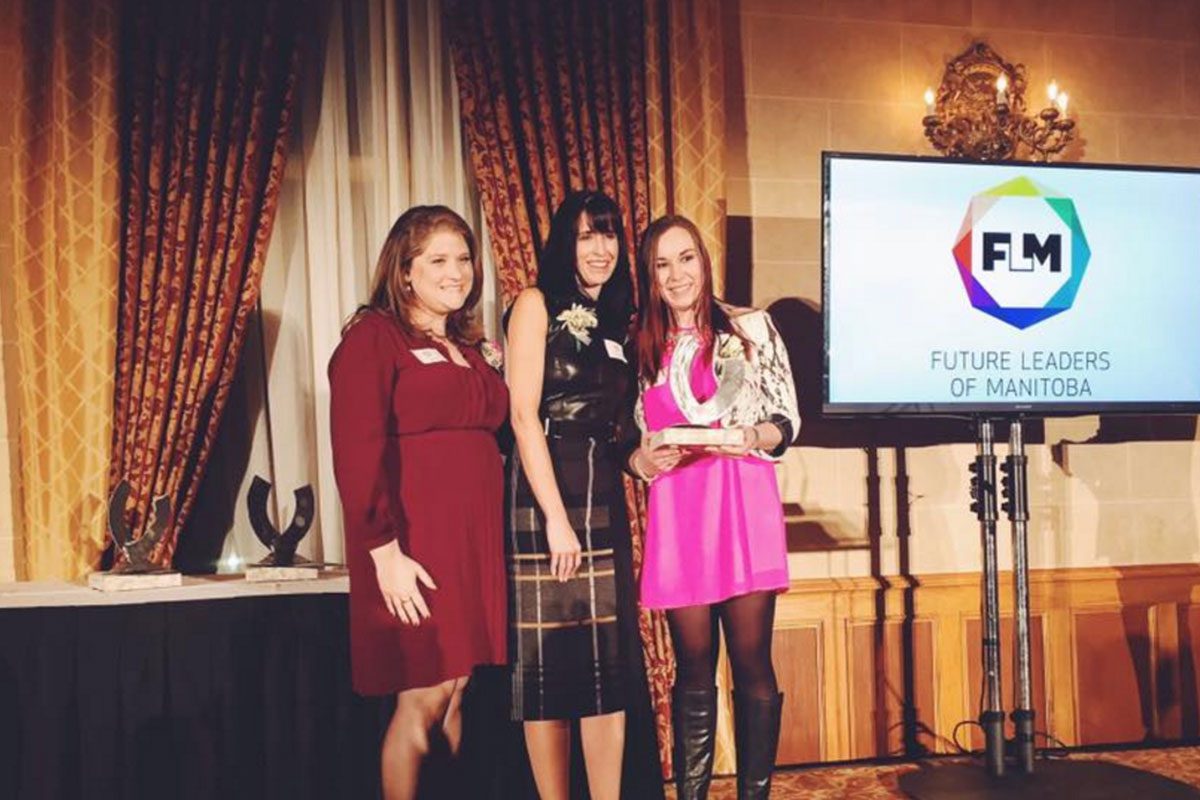 Winnipeg Free Press: Behold the bright lights of Manitoba's future
January 30, 2017 —
As the Winnipeg Free Press reports, students and alumni from the U of M were recognized by Future Leaders of Manitoba:
No pressure, but there may be a bit riding on the three young Manitobans recognized this week by Future Leaders of Manitoba.

The independent organization, which has been around for nine years, looks to recognize young people who excel professionally, are active in the community and who become, knowingly or not, ambassadors of the city and the province.

Patricia Katz, president of FLM, said, "The organization's bigger mandate is to support the economic and social growth of the province and show appreciation for the people who chose to live work and thrive in Manitoba."

With a rigorous nomination and judging process, FLM casts its net across all facets of society from business, the community service world and the arts to award people in three different age categories.

Dayna Spiring, the CEO of Economic Development Winnipeg, was this year's honorary chair for the Manitoba-themed event held Thursday night.

She said she was thrilled to be involved in an organization whose sole purpose is to celebrate young people doing great things in Manitoba. She said she was especially tuned in to the criteria used for the selection of the finalists and winners — professional experience, giving back to the community and their role as ambassadors.

"Since I joined EDW, one of my big pushes is that we all need to be ambassadors," Spiring said.

"Here in Winnipeg we talk about the cold and the mosquitoes and potholes and whatever, whatever, whatever. It has to change. We have to change the dialogue."

The FLM board, past award nominees, finalists and winners all strive to improve Manitoba through positive, lasting change…

20–25 category: Laryssa Sawchuk, public health program and project manager — Canadian Diabetes Association

At 25, Sawchuk has already produced a substantial body of work. A University of Manitoba graduate in genetic sciences and adult education, her volunteer work in health sciences led her to her current role at the Canadian Diabetes Association…

• 26–32 category: Margaux Miller, business development — Genuwine Cellars

• 33–39 category: Jessica Dumas — Prime Image Life Coaching
Read the full story here.