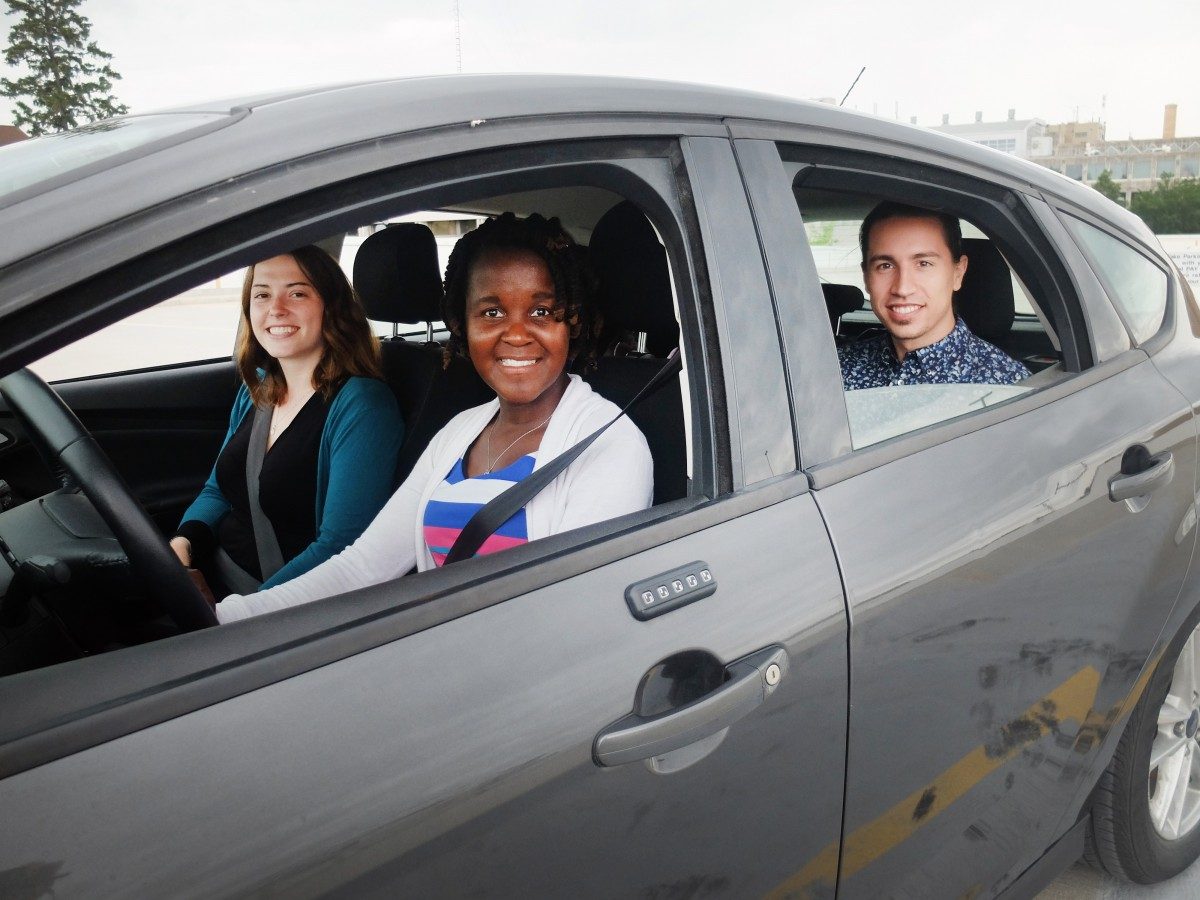 Win BIG with the Campus Commuter Challenge
September 19, 2017 —
The University of Manitoba is participating in the Campus Commuter Challenge – a friendly two week competition that challenges students, staff and faculty to walk, cycle, carpool or take transit to school September 18 – 29.
Register today, download the app and encourage your friends to get involved. Commuters will be entered to win prizes simply by signing up and have bonus entries for logging their commute!
If you already walk, bike, carpool or take the bus to campus, we want to know! Sign up to see the impact you are making and to win great prizes from the Office of Sustainability and UMCycle.
Easy steps to win prizes:
Log onto umanitoba.gomanitoba.ca
Sign up as a new user (be sure to complete your registration to be eligible – check your junk email folder!)
Click on the 'Commuter Calendar' on your dashboard
Drag the commute icon which fits how you got to campus and place it on the date of the month which you are recording
Repeat until September 29 (Deadline for completion is October 4)
WIN PRIZES!
Find your ideal commute
Explore your transportation options to U of M campuses. Learn how and where to lock your bike, find convenient park & ride locations and discover carpool only parking spaces.
Questions? Email sustainability [at] umanitoba [dot] ca