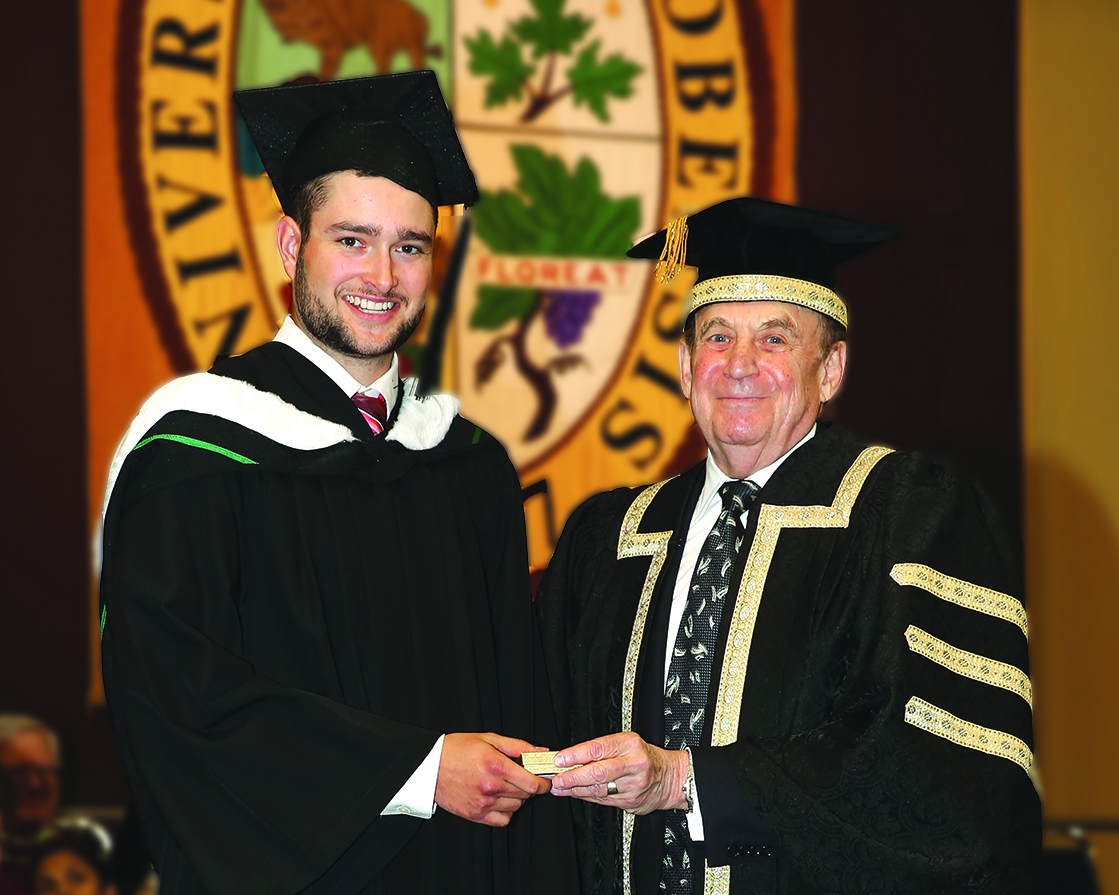 William Pallister takes top honours at convocation
June 20, 2017 —
Agribusiness student William Pallister received the University Gold Medal in Agricultural and Food Sciences as well as the Lieutenant Governor's Gold Medal at the recent University of Manitoba spring convocation on June 8, 2017. The following citation for the University Gold Medal was read during the ceremony:
William Pallister
University Gold Medal – Agricultural and Food Sciences
William Pallister is the recipient of the University Gold Medal in Agricultural and Food Sciences, awarded for outstanding achievement in the faculty. William graduated from Portage Collegiate Institute in Portage la Prairie. In 2015 he attained his Diploma in Agriculture from the U of M's School of Agriculture and was that year's Governor General Bronze Medal recipient.
William met many like-minded people in the Faculty of Agricultural and Food Sciences and says the sum of all his classes made his four years at the U of M a great experience and allowed him to learn more about himself and focus on areas he would like to improve.
Growing up on a farm outside Portage, William has recently purchased an acreage in that area. In addition to his studies, he's an avid competitive curler and a long-time pianist.
William is graduating today with a Bachelor of Science in Agribusiness.