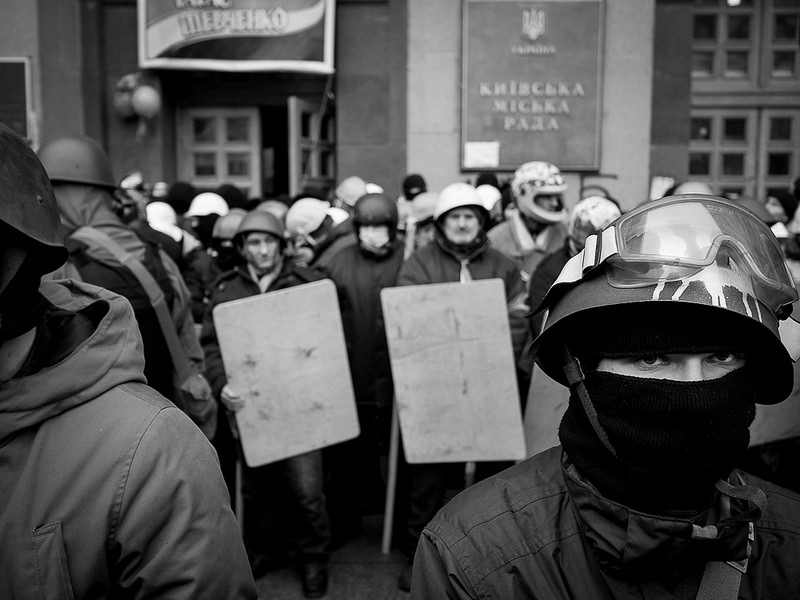 Will Ukraine survive?
March 10, 2014 —
Professor of political science Alexander Motyl of Rutgers University will be this year's 21st annual J.B. Rudnyckyj Lecturer at the University of Manitoba.
Motyl will discuss current situation and the institutional devastation of Ukraine by the Yanukovych regime, examine the Euro Revolution as a response to that devastation and evaluate Ukraine's post-Yanukovych prospects.
Motyl is a well-known scholar who has written extensively on the former Soviet Union and Ukraine, including several books and many articles. Some of his books include: Communist Legacies and Post-Communist Trajectories: Comparative Perspectives on Ukraine and Russia (forthcoming); Holodomor Reader (2012); Imperial Ends: The Decay, Collapse, and Revival of Empires(2001); Dilemmas of Independence: Ukraine after Totalitarianism (1993); andWill the Non Russians Rebel? State, Ethnicity, and Stability in the USSR (1987).
Motyl is a prominent commentator on contemporary Ukraine and a regular contributor to World Affairs, a core journal on international affairs. In addition, he is well known as the author of an oft-cited blog that is maintained through the World Affairs website.
When: Friday, March 14, 2014, at 6 p.m.
Where: Archives & Special Collections, 330 Elizabeth Dafoe Library, Fort Garry Campus, University of Manitoba. Free admission. Reception to follow.
Sponsors: The University of Manitoba Archives & Special Collections; the Slavic Collection, Elizabeth Dafoe Library, University of Manitoba; and the department of German & Slavic Studies, University of Manitoba.
For further information, please contact the U of M Archives & Special Collections at: 204-474-9986