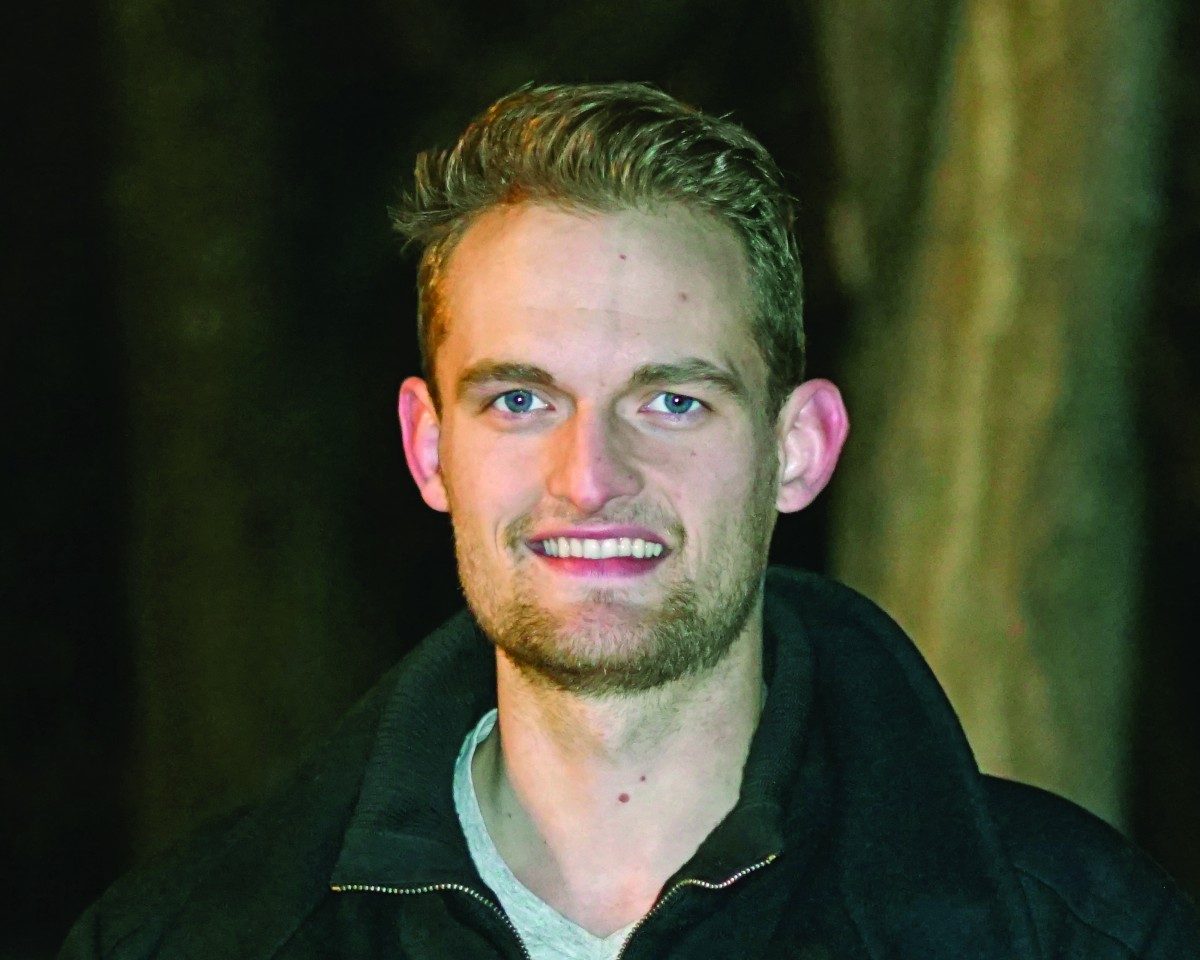 Alumni Profile – Brian Archibald
December 18, 2017 —
Brian Archibald grew up on a grain and beef farm close to Killarney. He always had an interest to take over managing it one day and needed to augment his knowledge and skills to help him do that.
Brian chose the two-year Diploma in Agriculture program which provides students with technical and academic knowledge in a wide range of subjects along with practical experience.
Explaining his choice, Brian says, "The University of Manitoba's agriculture faculty has an excellent reputation, and in my opinion, is the best option in Manitoba for students wishing to learn about the agriculture industry. As well, the program has a strong focus on Manitoba production, which you would not find anywhere else."
Complementing the curriculum, the networking opportunities students have with industry professionals and fellow students as are described by Brian as "second to none". As for campus life, there are many groups and clubs students can get involved with including the student council, FASO, where Brain served as Senior Stick.
Additionally, he was the recipient of several medals and awards including the Governor General's Bronze Medal for highest standing in the two-year diploma program.
When asked about his shorter-term aspirations, Brian says he is currently pursuing a degree in Agribusiness and plans to work within the industry before eventually taking the reins of the family farm.
When asked what he would say to a young person considering entering the program, Brian says, "I would tell them that it is an opportunity they will not regret. You learn about agriculture, you meet new people whom you will become great friends with, and you'll experience the Aggie lifestyle."
The Faculty of Agricultural and Food Sciences offers diverse programs where students are able to focus on what matters to them, whether it's environmental stewardship, animal and plant care, commodity markets, human nutrition, or food safety. Along the way, students build the skills and knowledge that can take them from the field, to the research lab, to the boardroom. Come join us in the Faculty of Agricultural and Food Science and help us feed change while feeding your mind and your future
See more stories about students and alumni, and learn more about our programs.