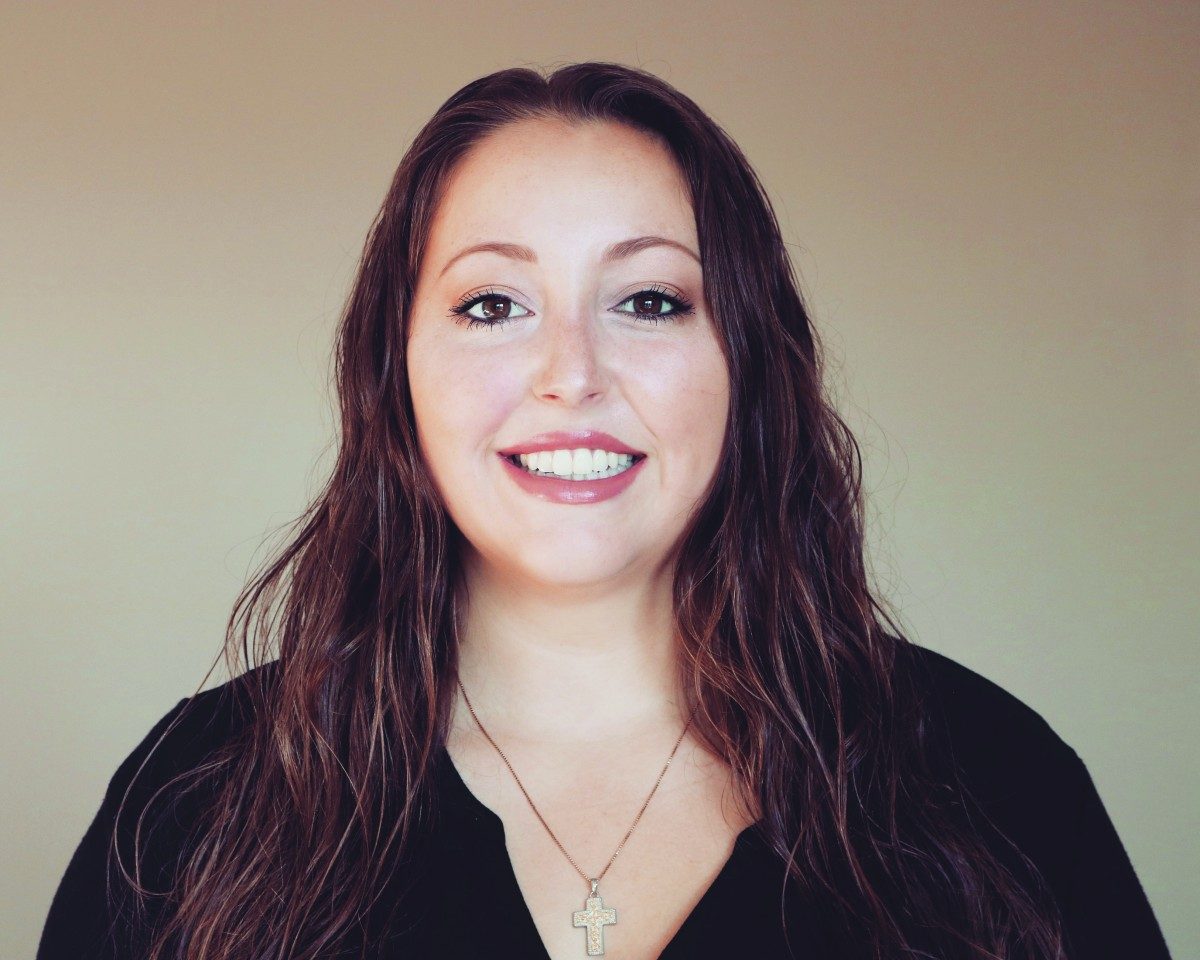 Wide Open – Adelle Gervin
December 17, 2017 —
Growing up on a small beef farm near Virden, Adelle Gervin always had a love for animals.
Initially interested in Pre-Veterinary Studies at the University of Manitoba's Faculty of Agricultural and Food Sciences, her interest in the diverse sector that is agriculture grew and she has since switched her pursuits to the degree in Animal Systems program. For Adelle, the best part about her program thus far is the extensive "out of classroom" learning involved.
"This term, I have visited several different beef operations, an elk farm, a bison farm, a sheep farm, and a provincial processing plant."
She adds there are also opportunities for practical experience at the University's very own research farm. Located just 20 kilometres from campus, the Glenlea Research Station includes livestock facilities, dairy pastures and plot areas for Plant Science, Soil Science and Entomology. In addition to the research and teaching role for undergraduate degree and diploma students, the Research Station has an outreach function to rural and urban communities as well.
Adelle also points out there are many groups and clubs students can get involved with including the student council–the Faculty of Agriculture Students' Organization (FASO), the Agribusiness Student's Association, and the Stockman's Club. These thriving, student-led organizations, combined with great social events provide opportunities for students to create friendships that will last a lifetime.
"As a thriving industry, agriculture has endless job opportunities that I will be qualified for at the end of my degree."
What advice would she give to those considering entering the Faculty? "Have fun!" she says, "Aggies are the best!"
The Faculty of Agricultural and Food Sciences offers diverse programs where students are able to focus on what matters to them, whether it's environmental stewardship, animal and plant care, commodity markets, human nutrition, or food safety. Along the way, students build the skills and knowledge that can take them from the field, to the research lab, to the boardroom. For students of Agricultural and Food Sciences, the options are – literally—wide open.
See more stories about students and alumni, and learn more about our programs.