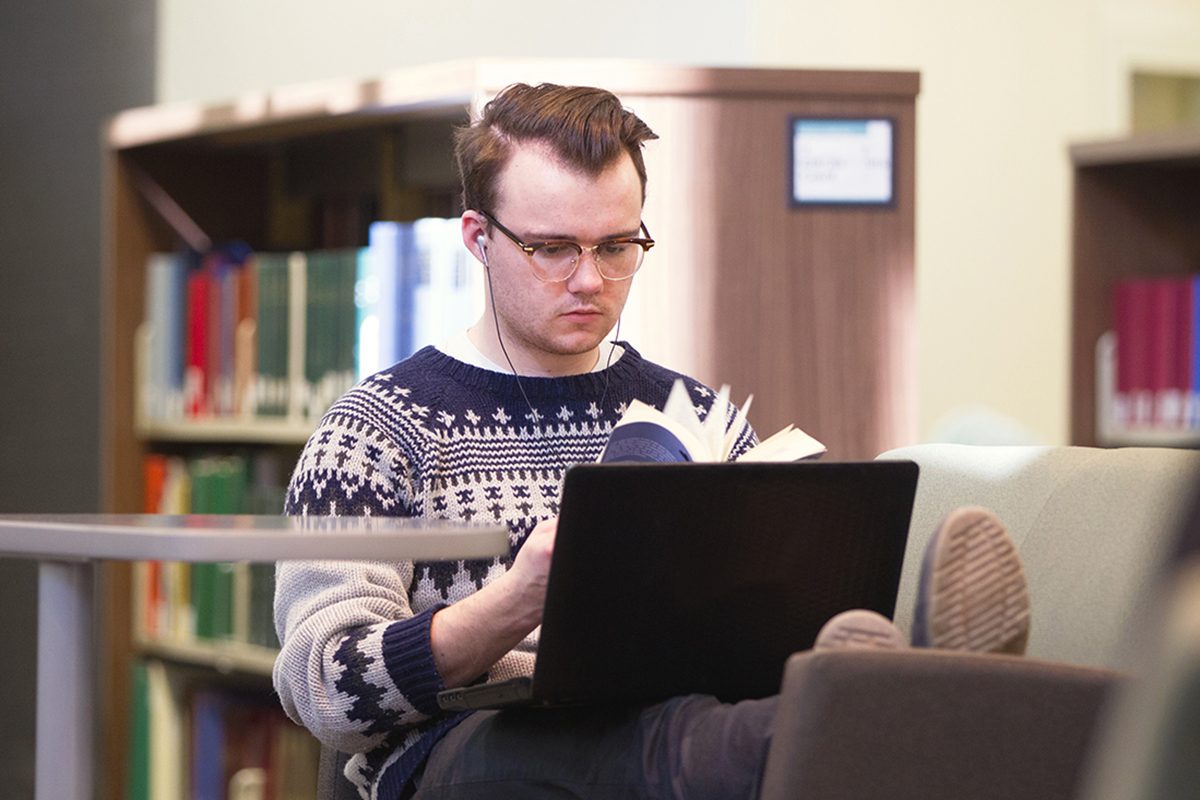 Why you should SNAP this March
March 19, 2018 —
Take advantage of Student Nights Against Procrastination (SNAP) this March. SNAP is four evenings of study and writing space and support at a critical point in the semester. Reference librarians and writing tutors will be available to help with papers. Snacks will be provided.
Ten reasons to SNAP this March:
Improve your grades
Get the most out of your study time
Avoid distraction with quiet study spaces and group study rooms
Prevent accidental academic integrity issues
Hone your practical academic skills
Find academic sources for your assignments with the help of a librarian
Improve your search strategy and skills at a librarian SNAP session
Librarians at SNAP can help you evaluate the information you find for your assignments
At any point during the writing process a writing tutor can help you with your paper's organization, focus, thesis statement, coherence and clarity
Learn the ins and outs of citation styles
When: Monday, March 26 – Thursday, March 29, 5:00 p.m. – 8:00 p.m.
Where: Elizabeth Dafoe Library | Migizii Agamik | Sciences and Technology Library
Student Nights Against Procrastination sponsored by UMSU, and hosted by University of Manitoba Libraries and Migizii Agamik―Bald Eagle Lodge, in partnership with the Academic Learning Centre. For more information, check out the site.