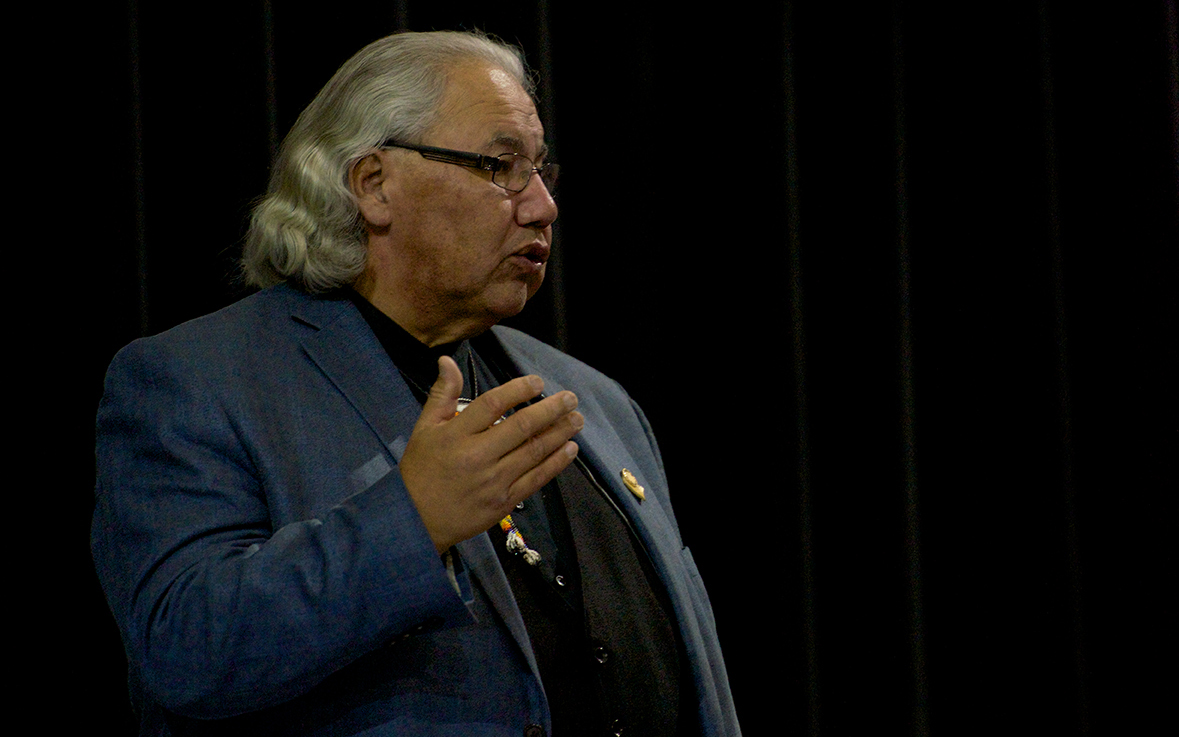 Who will be the next Knight Distinguished Visiting Lecturer?
UM community encouraged to submit proposals
May 1, 2020 —
Educator and activist Dr. Robin DiAngelo delivered a powerful talk that sparked dialogue on racism and social justice, based on her best-selling book, White Fragility: Why It's So Hard for White People to Talk About Racism.
The Honourable Justice Murray Sinclair [LLB/79, LLD/02] spoke to a standing-room-only crowd about the change in attitudes and recognition of the past that are necessary to begin healing the generations affected by the Residential School System.
Nobel Peace Laureate Jody Williams explored the important role of women's activism in the pursuit of peace with justice and equality.
These mark only a few of the diverse speakers honoured with the title of Knight Distinguished Visiting Lecturer at the University of Manitoba, each of whom having left a lasting impact on UM students, faculty, staff and members of the broader community as a result of their thought-provoking lectures.
UM is now accepting proposals from across the university community for the next visiting lecturer as part of the Robert and Elizabeth Knight Distinguished Visitor Program. In recognition of the circumstances resulting from the COVID-19 pandemic, the original deadline has been extended to June 15.
The program is intended to enhance the quality of higher education at UM while enriching its academic life and discourse on a variety of topics of interest to the community. In addition to public lectures, distinguished visitors are encouraged to engage in other activities that allow them to interact with UM faculty, staff and students, as well as members of the outside community.
Scholars can focus in the fields of commerce, finance, economics, political studies, history and literature; be leaders in commerce, industry and government; or have made outstanding contributions to the advancement of knowledge or to cultural, social and economic development.
The Robert and Elizabeth Knight Distinguished Visitors Program is supported by the R.G. and E.M. Knight Fund, established to commemorate the lives and achievements of alumni Robert Greenwell Knight and Elizabeth Moore Knight, and fully funds all approved visits.
Submit nominations before the June 15 deadline. Because future visits cannot be scheduled at this time, the intent is to approve potential visits, but not the timeframe for when they will take place. For details on how to submit a proposal, visit the program webpage.