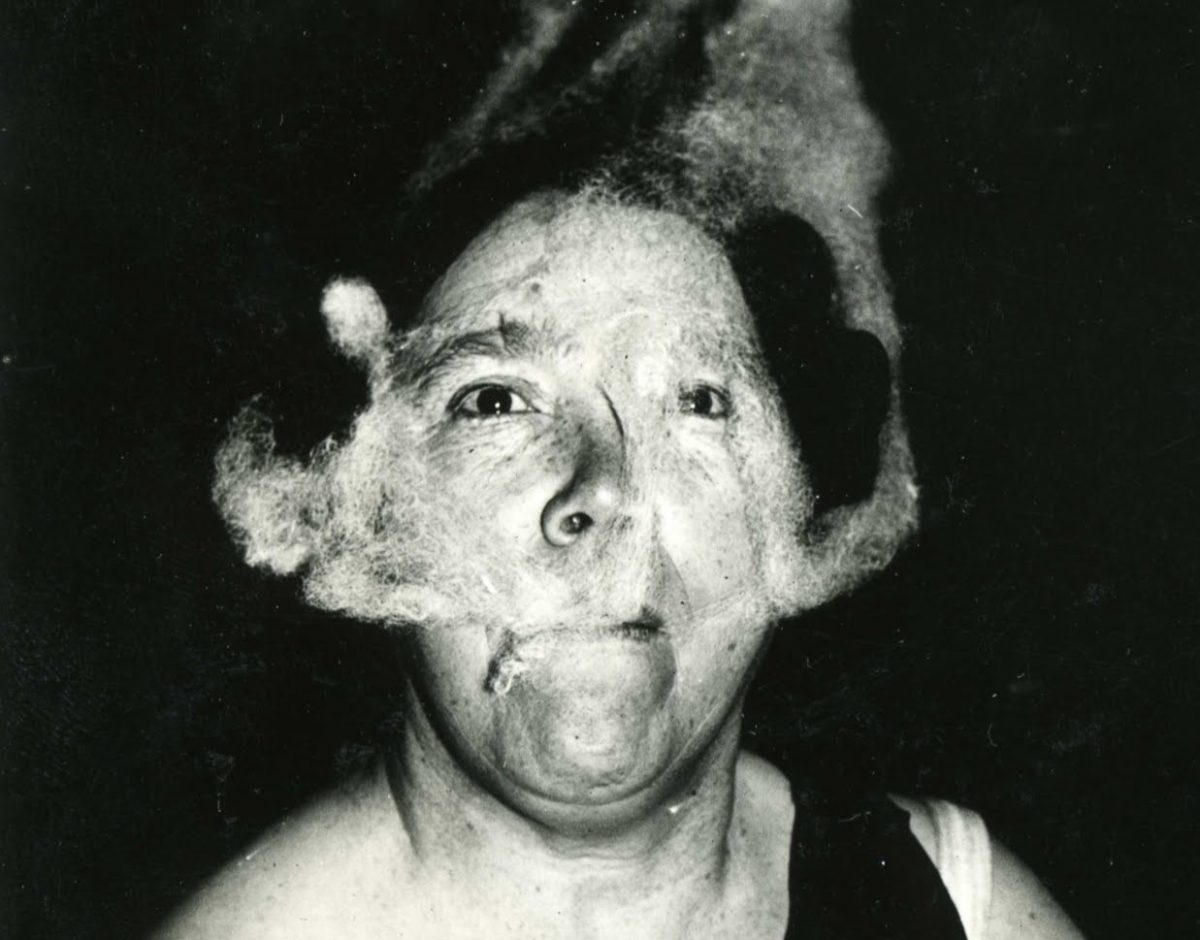 Who were you gonna call?
An upcoming lecture in Archives & Special Collections will feature the strange photographs from the T.G. Hamilton collection
March 16, 2018 —
"Ghostly Spirits: The Hamiltons' Photographic Experiments with Teleplasm," will be presented by Serena Keshavjee, art historian, University of Winnipeg
Dr. T.G. Hamilton worked with his family for 15 years conducting 'Scientific Seances' and capturing about 700 photographs of 'exteriorized teleplasms.' These photographs are part of the amazing and unique collection of materials donated to University of Manitoba Archives & Special Collections by T.G. and Lillian's daughter, Margaret Hamilton Bach. Why and how T.G. Hamilton took these strange and wonderful photos will be the focus of this talk. Keshavjee will delve into how T.G. presented this research as evidentiary proof of discarnate spirits and the afterlife.
Date: Thursday, March 22, 2018
Time: 7:00 p.m. – 9:00 p.m.
Location: Archives & Special Collections, Elizabeth Dafoe Library
For information on parking: http://libguides.lib.umanitoba.ca/archives/
More info: archives [at] umanitoba [dot] ca or 204-474-9986