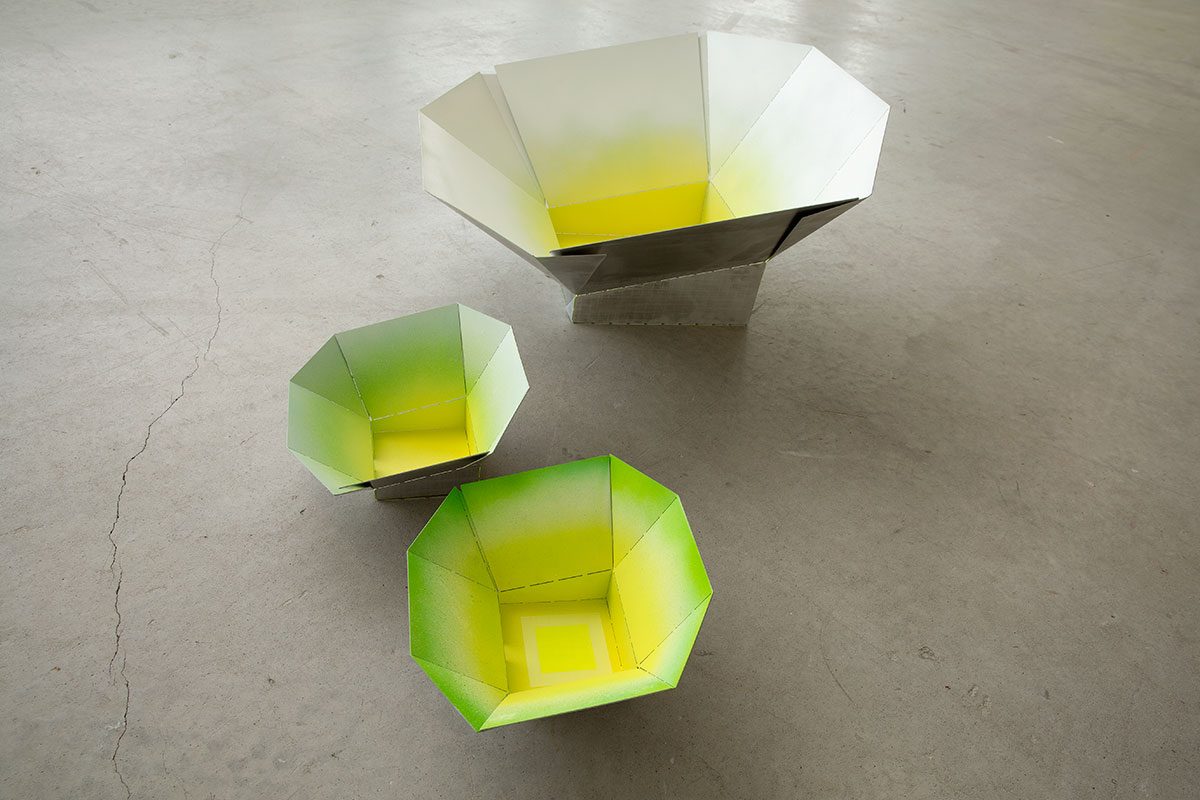 Where creativity thrives
September 15, 2017 —
"Have you ever looked at, say, a picture or a great building or read a paragraph in a book and felt the world suddenly expand and, in the same instant, contract and harden into a kernel of perfect purity? Do you know what I mean? Everything suddenly fits, everything's in its place."
-from The Stone Diaries by Carol Shields
How many such 'kernels of perfect purity' have been created at, inspired by or encouraged by the University of Manitoba in its 140 year history? It is impossible to count. There is all of Carol Shields' literary output. There are hundreds of paintings by visual artist Ivan Eyre, and scores of musical compositions and concerts by former and current music students and teachers. There are the Glee Club's comedic operas of the past and the Black Hole Theatre Company mainstage plays of the present. There are films, chapter books and sculpture, poetry, photography, drawings, graphic design and architectural installations.
Creative arts help to preserve history and culture. They pay tribute and jog memory, expand horizons, and spur discussion and debate. They entertain and educate, provoke laughter and tears, celebrate diversity, connect communities to one another, and bring beauty into the world. Creative works, creative expression and creative learning have always been, and will continue to be, integral to the U of M's identity, legacy and vitality.
CREATIVE WORKS, CREATIVE EXPRESSION AND CREATIVE LEARNING HAVE ALWAYS BEEN, AND WILL CONTINUE TO BE, INTEGRAL TO THE U OF M'S IDENTITY, LEGACY AND VITALITY
LITERARY CANON
She wasn't born or raised here, but Canada, Winnipeg and the University of Manitoba all proudly claim Carol Shields as their own.
Shields joined the [then] department of English in 1980, serving as a beloved mentor to hundreds of students during almost two decades of teaching. But Shields is best known for her extraordinary writing and the effortless way in which she saw and conveyed beauty, strength and uniqueness in the most ordinary of people and events.
That empathy, always graced with humour, is evident in her poetry, plays, short stories, and each of her 10 novels. In 2016 the university installed a memorial bust of Carol Shields in Innovation Plaza, a fitting tribute to an artist whose life work has found a home within the world's great literary canon.
STORIES ON THE PATH TO PEACE
Storytelling has tremendous power and potential to teach and entertain, bridge cultures and communities, and promote social justice and global citizenship. The power and potential of this art form was clearly evident at the 11th annual International Storytelling Festival. The festival, sponsored by the U of M's Arthur J. Mauro Centre for Peace and Justice, invited storytellers from around the world to share their fiction, folktales and experiences at both student and public events. Using puppetry, pantomime, sign language and song, the storytellers mesmerized their audiences with tales on a variety of topics, many of them related to Indigenous rights and world views, peacemaking and conflict resolution.
IVAN EYRE
Ivan Kenneth Eyre is renowned as one of Canada's most important artists of the 20th century. In a career that has spanned 60 years he has created paintings, drawings and sculptures that are exhibited, collected and admired in private and public collections around the world. Eyre was a 1957 graduate of the [then] U of M School of Art and an esteemed and demanding professor of painting and drawing in that school for more than three decades. With an eye for detail, an individualistic approach and a strong sense of place, Eyre created panoramic landscapes, still lifes and figurative works that merge the abstract with the realistic while reflecting his personal mythology and search for the meaning of life.
A PRAIRIE BOY'S LIFE
Laura Loewen loves collaborating with other musicians. An associate professor in the Desautels Faculty of Music, she coaches voice, teaches collaborative piano and performs as a collaborative pianist around the world. In February 2017, Loewen took to the stage for the premiere of A Prairie Boy's Life, a vocal work that she had commissioned from composer and U of M alumnus John Greer two years before. The 70-minute piece, inspired by Manitoba writer William Kurelek's classics A Prairie Boy's Winter and A Prairie Boy's Summer, cycles through 10 movements to capture the idyllic passing of the seasons and the title character's coming of age.
"EVERYTHING SUDDENLY FITS, EVERYTHING'S IN ITS PLACE."
PASSION FOR THE MOVIES
George Toles knows movies. He knows what makes them good and he knows what goes into the making of them, and for decades he has been passing this knowledge on to students studying film at the U of M. A Distinguished Professor and Chair of the English, Film and Theatre program, Toles is the force behind what he calls the most ambitious and complex undergraduate film course in North America. That course, Film Production: Advanced Camera Acting, Directing, Scriptwriting, requires students to do everything. They work the cameras, lights and sound, write the script, act, direct and produce. And the end result is always the same – an accomplished feature length video narrative and a passion for the movies that only George Toles can inspire.
CAPTURING THE STORY
The Centre for Creative Writing and Oral Culture is a place where words matter. Whether those words are spoken or written, they convey a sense of identity, history and possibility to everyone who reads or hears them. Founded in 2008, the centre welcomes artists, scholars and students from diverse disciplines to explore the transformative power of the spoken and written word, and to learn from one another. The centre hosts a writers/storytellers-in-residence program and regularly brings in other masters of the craft to advise, inspire and share their stories. In February 2017 it invited Omushkego Cree Elder and storyteller Louis Bird, from the remote community on James Bay, to share his knowledge of Cree oral tradition, perform his stories, and record them for future generations.
BODY POLITIC: HEX-AGONAL MASQUE FOR THREE
Lisa and Ted Landrum have been collaborating on thought-provoking architectural ideas, interpretations and designs for many years. Their most recent project funded by a U of M Creative Works Grant and completed in 2016, is the revision of their Hex-agonal Masque for Three. The Masque is a mixed media interactive installation that invites three participants at a time to join in close conversation with one another, while three other participants silently gaze out into the distance. The intent of the Masque is to encourage civil discourse and debate, alternate modes of perception, and the reimagination of the potential of the Body Politic.
BLACK HOLE THEATRE COMPANY
Every time that the Black Hole Theatre Company takes to the stage, it honours the legacy of the Dramatic Society that flourished on campus a hundred years ago. Named tongue-in-cheek for the dingy basement corner where it was founded, the Black Hole has always served as a beacon of light for student dramatists, directors and actors. In 2016, the iconic company moved into new sunlit digs in the Gail Asper Performing Arts Hall and performed for the first time in a new theatre named for U of M alumnus and newspaper drama critic John J. Conklin. Both the state-of-the-art hall and the 150 seat, reconfigurable performance space are part of the university's ambitious redevelopment of the century old Taché Hall.
COMPUTER-ASSISTED COMPOSITION
Örjan Sandred is constantly exploring the boundaries of contemporary musical expression. A professor of composition in the Desautels Faculty of Music since 2005, he is the founder of Studio FLAT, an on campus centre for the research and production of computer music. At Studio FLAT, student composers and performers explore, experiment with and create interactive computer music and computer assisted composition, while redefining the rules that have guided composition structure for centuries. In March 2017, Sandred returned to his homeland of Sweden to debut a portrait concert of his music, featuring five acoustic and electroacoustic pieces that he composed in his music studio.
ATMOSPHERIC RESONANCE
Leigh Bridges is intrigued by light and color, and her most recent major art exhibition, Atmospheric Resonance, uses that intrigue to great effect. Merging elements of painting,graphic design and sculpture, Atmospheric Resonance explores the intersection of modernist form, landscape and backyard do-it-yourself sustainable technology. Trained in Canada and influenced by research in Germany, where she focused on aspects of the sublime in landscape depictions, Bridges joined the School of Art in 2014 as an assistant professor in graphic design. She recently returned from participating in an international residency in London England where she exhibited in the group show, The Hidden, The Mysteries, organized by BecomeBecome.
Research at the University of Manitoba is partially supported by funding from the Government of Canada Research Support Fund.