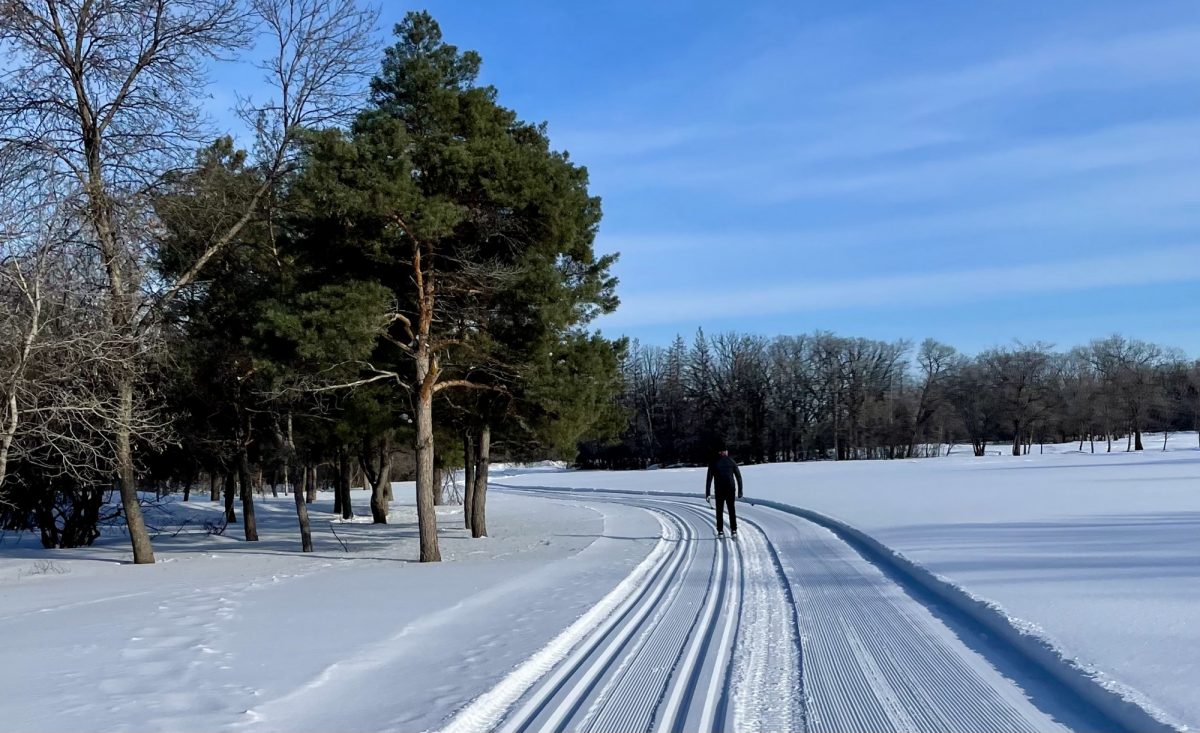 When life gives you snow, make trails
Freshly groomed trails are open at Southwood Lands
February 10, 2022 —
If there is one word to describe how this winter has been, apart from anything COVID-related, it's snowy. In January alone, according to Environment and Climate Change Canada, 43.2 cm of snow fell in Winnipeg compared to 11.4 cm a year ago.
The good news is that with snow, comes outdoor winter fun. That's why the Faculty of Kinesiology and Recreation Management has arranged for groomed cross country ski trails on the Southwood Lands at UM's Fort Garry campus. The trails are free, and open to anyone – UM students, staff and the community.
There are two trails, separated by University Crescent. To ski both you must remove your skis and cross at University Crescent. The trails are open for anyone to use at any time of the day, but you must bring your own equipment and lights are not available for evening skiing.
This may be the winter activity you didn't know you love or forgot how much you do.
Get out this winter and enjoy the best of what it has to offer.
Discover more ways to be active with Recreation Services.