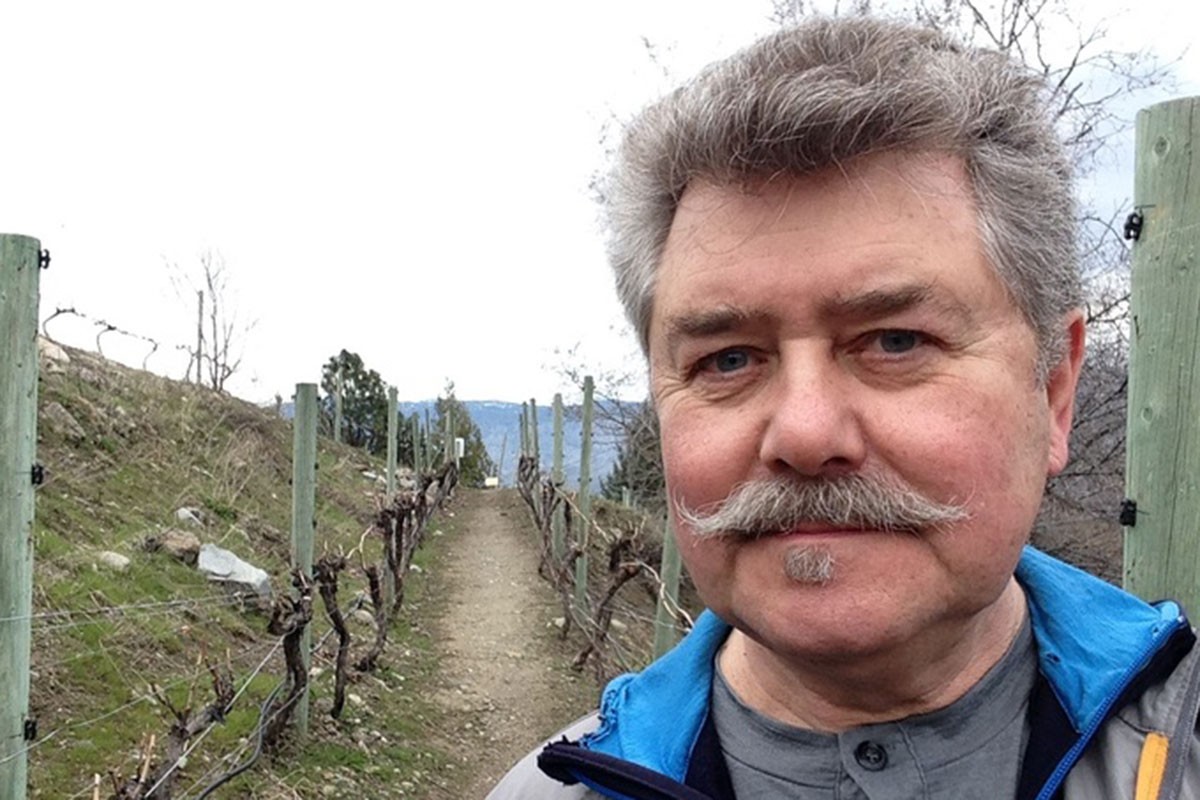 What is the sound of one performance poet reading?
Sound poet is new writer-in-residence
September 23, 2016 —
The Centre for Creative Writing and Oral Culture is excited to welcome a new writer-in-residence for the fall term. He is Steven Ross Smith, a poet, fiction and non-fiction writer, but also a noted sound and performance poet.
Smith has 13 published books and was a member of the legendary sound poetry group, Owen Sound.
Smith's fluttertongue 3: disarray won the 2005 Saskatchewan Book of the Year Award. Pliny's Knickers, a collaboration between Smith, poet Hilary Clark, and artist Betsy Rosenwald, won the 2006 bpNichol Chapbook Award. Smith's new book of poetry, Emanations: Fluttertongue 6 appeared in 2015 from BookThug. He is published in journals, audio recordings and videos, in Canada, USA, and abroad. Smith has served as Director of Sage Hill Writing Experience and Director of Literary Arts at The Banff Centre. He currently lives and writes in Banff and on Galiano Island, B.C.
"I'm honoured to be chosen for the CCWOC residency," says Smith. "I look forward to bringing my particular experience in performative orality and more traditional literary forms and media to this program, and I keenly anticipate being engaged in the thriving art and literary scene in Winnipeg. In particular, I will also enjoy being close to my first and continuing book publisher, Turnstone Press, and to spending time with some wonderful Winnipeg writing colleagues I've associated with over many years."
Warren Cariou, CCWOC director, is looking forward to Smith's residency.
"Steven Ross Smith is a perfect embodiment of the things we most value at the Centre for Creative Writing and Oral Culture," says Cariou. "He is an amazing performer, a gifted and innovative writer, and a highly experienced and generous mentor to writers and performers from across the country. We are looking forward to learning from Steven about the politics, emotions and logics of sound. His work is unique and unforgettable, and I know he will make a huge impression on many people here at the University of Manitoba."
A welcome event for Smith was held on Tuesday, Sept. 27, 2016 at 11:30 a.m. in the Cross Common Room of St. John's College.
Smith will be in residence from September to December 2016. To consult with him then, please contact ccwocwir [at] umanitoba [dot] ca or 204-480-1067 to arrange a free meeting. He will also be presenting free workshops, including "Tonguing the Text," a six-week workshop focusing on orality and the materiality of language.
For more information about CCWOC and its writer-in-residence program, visit:
http://umanitoba.ca/centres/ccwoc/writer_in_residence/StevenRossSmith.html
To learn more about Smith, go to fluttertongue.ca, stevenrosssmith.com, or Twitter @SonnyBoySmith.
For more information, please contact: Ranee Parker, Acting Coordinator, Centre for Creative Writing and Oral Culture, at email: Ranee [dot] Parker [at] umanitoba [dot] ca