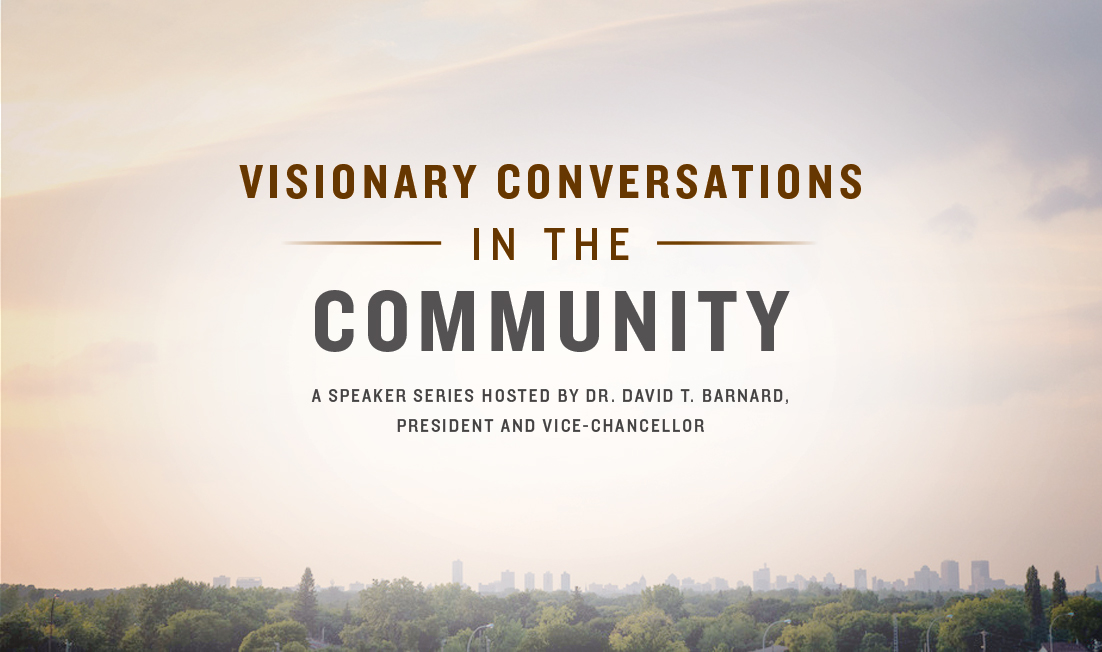 What are the experts saying?
Featured panelists share their thoughts leading up to Visionary Conversations in the Community
November 2, 2015 —
Visionary Conversations in the Community is just around the corner. On Wednesday, November 4 at 7:00 pm at the Winnipeg Art Gallery our featured panelists will discuss and debate the question, "Are we becoming a society of liars, cheats, bullies and thieves?"
Featured panelists include:
Jae Eadie, former City of Winnipeg Councillor and former President of the Federation of Canadian Municipalities
Dan Lett, Columnist, Winnipeg Free Press
Andrea Rounce, Associate Professor, Department of Political Studies, Faculty of Arts, University of Manitoba and Academic Director, Manitoba Institute for Policy Research
Sarah Teetzel, Associate Professor and Associate Dean (Undergraduate Education), Faculty of Kinesiology and Recreation Management, University of Manitoba
Christian Lunny, Co-CEO, Dash Agency
How are panelists Jae Eadie, Sarah Teetzel and Christian Lunny approaching this question? Watch the video below to hear just a taste of what is in store.
Visionary Conversations are open to all community members. If you plan to attend, remember to RSVP to guarantee your seat!
Thank you to our partners: Winnipeg Free Press, Business Council of Manitoba