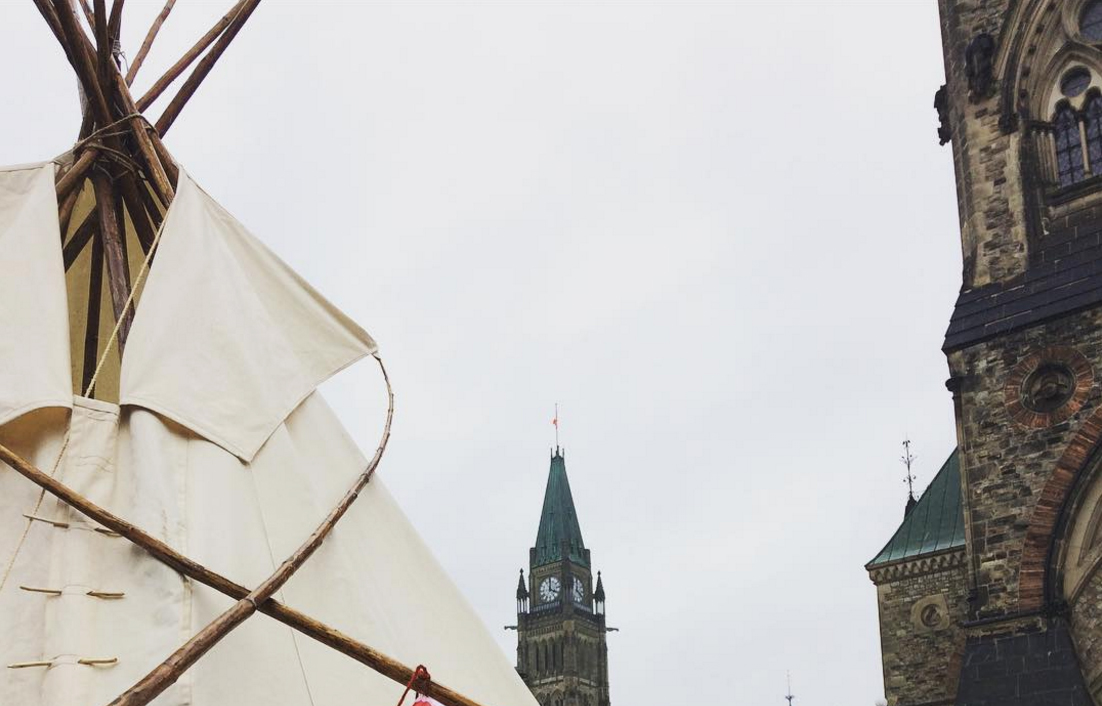 We're glossing over Turtle Island's history, celebrating 150 years of colonization
June 30, 2017 —
The following reflection is from Ry Moran, a bilingual member of the Métis Nation and Director of the National Centre for Truth and Reconciliation at the University of Manitoba.
It is often said that Truth and Reconciliation are two sides of the same coin – that one cannot look to the future without being first grounded in knowledge of what has occurred in the past. Reconciliation without an understanding of what we are moving away from becomes hollow, void of substance, and very likely to fall victim to the same misguided intentions that have so dominated attempts to "fix" the challenges faced by Indigenous peoples.
As a result, in this 150th year of Canada, there is little to celebrate for many Indigenous people. Looking back, the long histories of cultural assimilation, Residential Schools, broken promises and occupation leave little to cheer about. Thousands of years of existence here on Turtle Island is glossed over while the last 150 years of colonization is celebrated.
My concern going into this year was that Indigenous perspectives on this marker in Canadian history would not punch through to the mainstream. While countless Indigenous peoples have made efforts to broaden the conversation around Canada's 150th , this year has also witnessed prominent Senators celebrate the "good intentions" of the Residential Schools while some of Canada's top journalists proclaimed their support for a "cultural appropriation prize." Even now, just before the big birthday, efforts to erect a tipi in unceeded Algonquin territory are being stymied in the name of public safety. [Editor's note: circumstances have changed since the time of writing.]
Despite the many gains being made, the path ahead of us remains long, complicated, and fraught with ignorance, racism, prejudice and the ongoing subjugation of Indigenous rights and ways of being. How we will tackle these enormous hurdles will be one of our greatest tests as a nation moving forward.
Guiding us on this journey must be a rights-based approach to reconciliation. It is for this reason that the first Principle of Reconciliation articulated by the TRC is that the United Nations Declarations on the Rights of Indigenous Peoples is the framework for Reconciliation across all sectors and levels of society.
Let's remember that 300 years ago, Algonquin people had greater rights to erect a tipi in Ottawa than they do today. Let's also remember that Indigenous peoples across the country had greater rights on all accounts to be Indigenous than what exists today.
The opportunity now, in building this future Canada, is to exercise these rights and for allies across the country to work hard for the adoption of these rights across this country.