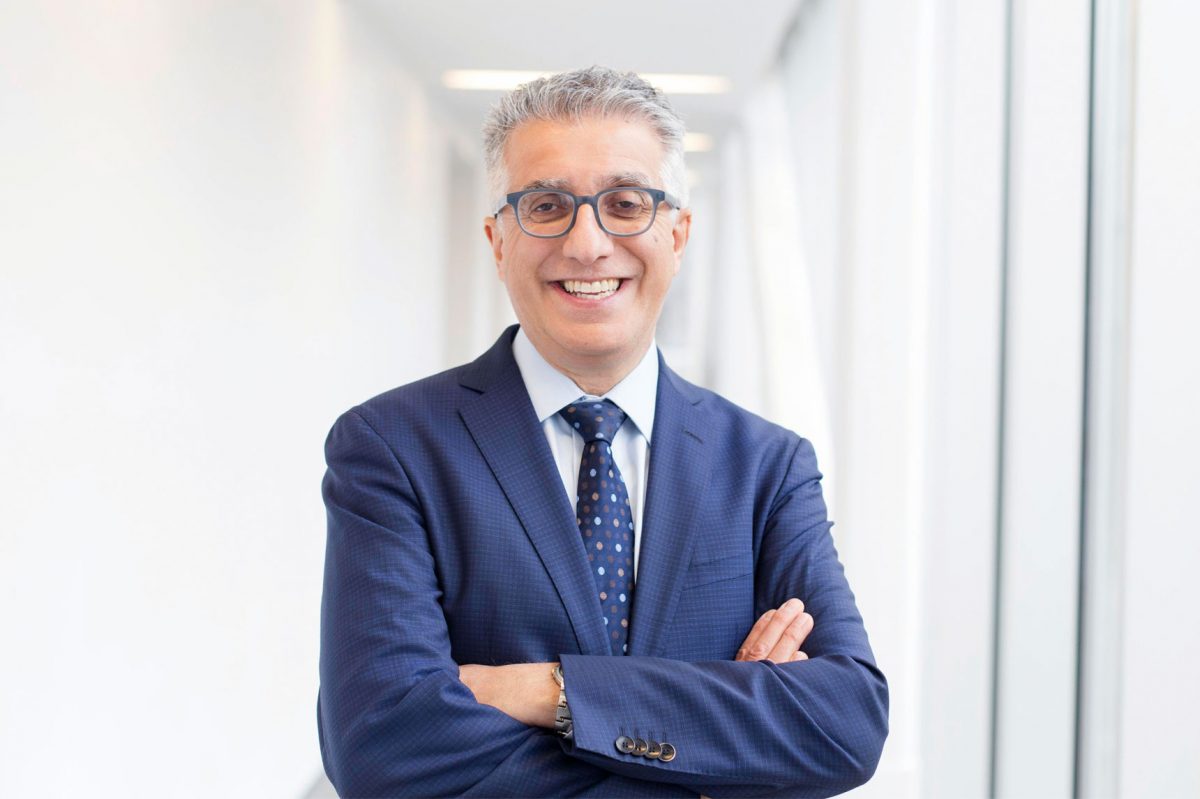 Welcoming Dr. Michael Benarroch, UM's 12th President & Vice-Chancellor
Dr. Benarroch took office on July 1, 2020
July 2, 2020 —
We are pleased to welcome Dr. Michael Benarroch back home to Manitoba to lead the University of Manitoba as our 12th President and Vice-Chancellor.
Throughout the presidential search, we were compelled by Dr. Benarroch's deep commitment to the values expressed in UM's mission and vision and by his capacity to develop and articulate a shared institutional purpose and strategy. We are confident that he will advance the university's reputation for driving discovery and inspiring minds through innovative teaching and research. He is also a highly regarded community leader who will continue to strengthen partnerships and ensure UM remains guided and informed by Indigenous knowledge and perspectives. He is keen to continue to build and foster a culture of Equity, Diversity and Inclusion and to address matters of racism, discrimination and sexual violence proactively and directly.
Dr. Benarroch brings to this role his inspiring energy and passion for the life-changing possibilities of higher education and his dedication to the province and the UM community. Those of us who have had the opportunity to work and meet with him know Dr. Benarroch to be a warm, collegial and dedicated leader who cares deeply about the success of this university, this province and its people. We look forward to his return, in this new capacity, to the University of Manitoba community.
Born in Tangier, Morocco, Dr. Benarroch immigrated to Canada with his family when he was three years old and considers Winnipeg his home. Along with his three brothers, he was the first in his family to attend university and holds a BA (Hons) from the University of Winnipeg, a MA in economics from Western University, and a PhD in economics from Carleton University.
From 2013 to 2017, he led the I. H. Asper School of Business as dean where he enhanced its overall reputation and community partnerships. Working with Indigenous faculty, students and community members, he helped strengthen what is now the Indigenous Business Education Program so that it has recently enjoyed unparalleled success, graduating more and more diverse students than ever before. Dr. Benarroch returns to Manitoba from Ryerson University, where he served with distinction as provost and vice-president, academic.
An internationally-recognized economist, Dr. Benarroch has most recently been sought after for his views on how to manage the recession resulting from COVID-19. He has a special interest in the global economic outlook, the impact of trade on the environment and government economic policy.
We know that all members of the university community join us in welcoming him home, and look forward to working with him in the years to come as we advance the university's mission to the benefit of our students, faculty, staff, alumni and friends.
Anne Mahon
Chancellor
Jeff Lieberman
Chair of the Presidential Search Committee
Chair of the UM Board of Governors