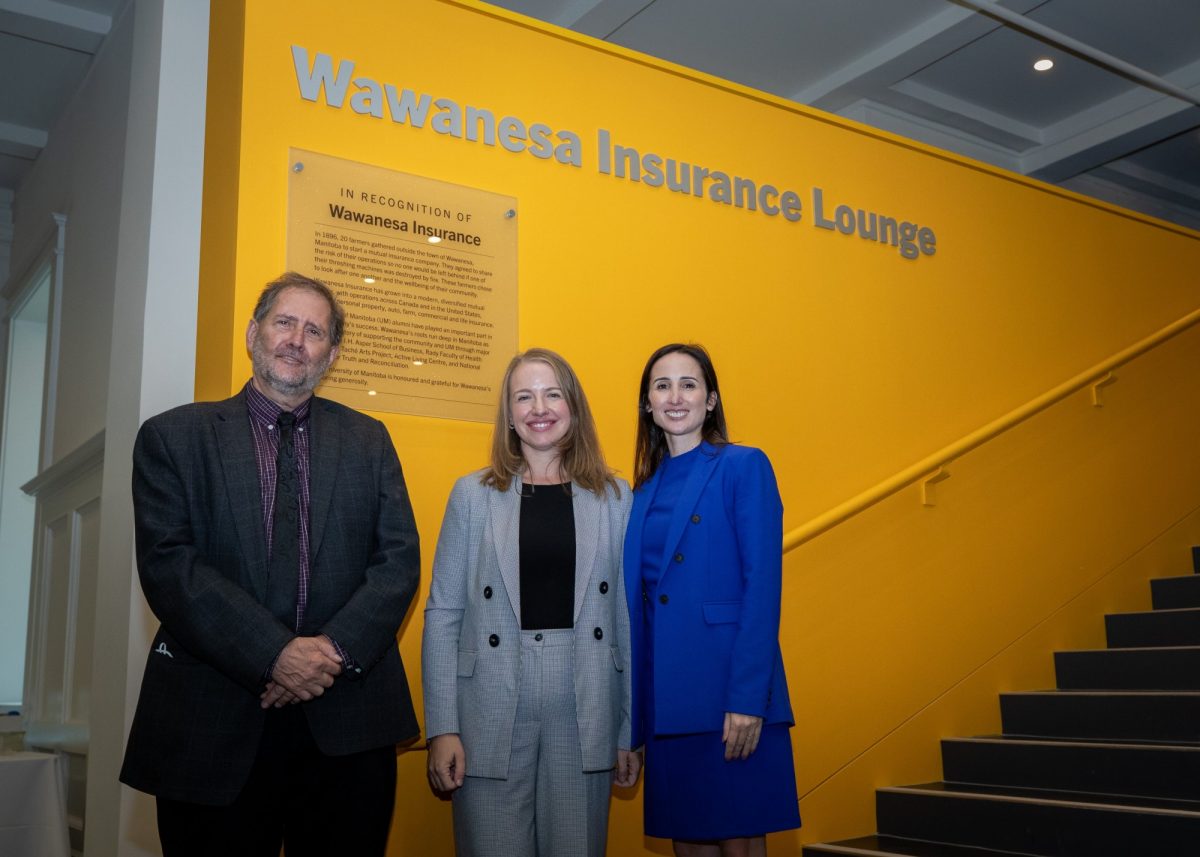 Wawanesa Insurance invests in UM's iconic Taché Hall
September 14, 2022 —
As Desautels Faculty of Music students and faculty come back to UM campus this fall, they will be reminded of the support of generous community partners and their commitment to UM. Wawanesa Insurance has been an instrumental supporter in the renovation of Taché Hall, the home for the Desautels Faculty. On September 13, a celebration took place to unveil new signage in Taché Hall to recognize Wawanesa's support of $720,000 to the Taché Arts Project received during the Front and Centre campaign. In appreciation for their gifts and their long-standing commitment to the UM, the Wawanesa Insurance Lounge was named in their honour.
"We cherish our long-standing partnership with UM," says Selena Hinds Vice-President, Marketing, Wawanesa Insurance. "Creating spaces that support the development of future artists and provide opportunities to enrich the cultural life of Winnipeg has a benefit to us all. We hope the Wawanesa Insurance Lounge serves as a space to gather, and a place to inspire people to succeed and become leaders in our community."
"We are so grateful to Wawanesa for their commitment to the Taché Arts Project," says Dr. Ed Jurkowski, Dean of the Desautels Faculty of Music. "Their investment will nurture and develop future generations of musicians and have an impact on our community and beyond."
During the unveiling ceremony, Acting Vice-President (External), Vanessa Koldingnes highlighted Wawanesa's deep roots at UM, "With giving that dates back to 1986 and continues today, their generosity has made a widespread impact at the University of Manitoba," she said. Koldingnes pointed out that much like the farmers who gathered together to take care of each other in Wawanesa, Manitoba in 1896 when the company was started, today they continue that legacy of care through gifts to their community.