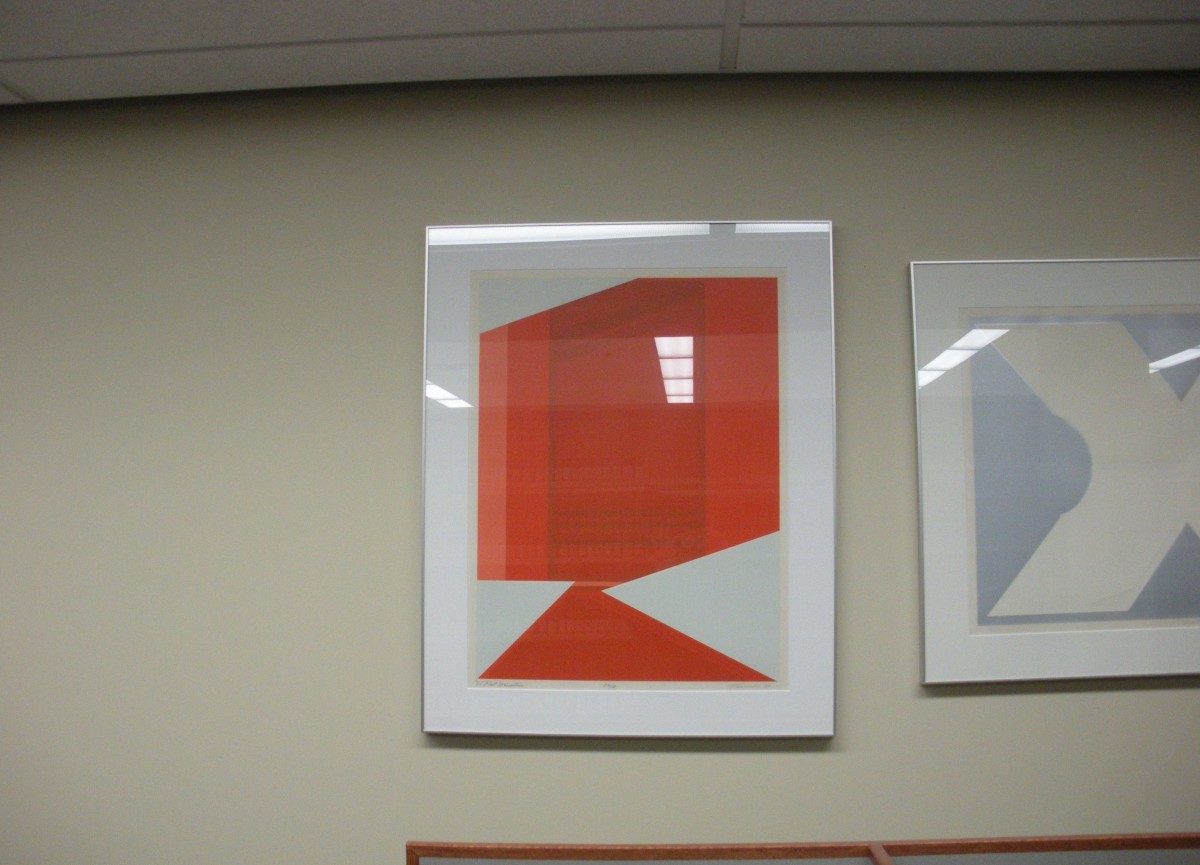 Wanted: Our art back
January 20, 2017 —
The Art Collections Coordinator at the University of Manitoba is asking for help in retrieving a missing artwork.
The artwork, Red Structure, 1976, by Tony Tascona is approximately 33" by 25" in size, has a white mat border and a metal frame. It is believed to have been stolen from the Law Library sometime this month. Its disappearance was noted by a librarian on Jan. 17.
The University would like to retrieve this screenprint as it was a gifted to the Law Library by Mr. and Mrs. S.J. Drache in the 1970s. Anyone with information on its disappearance is encouraged to contact Security Services at 204-474-9312.