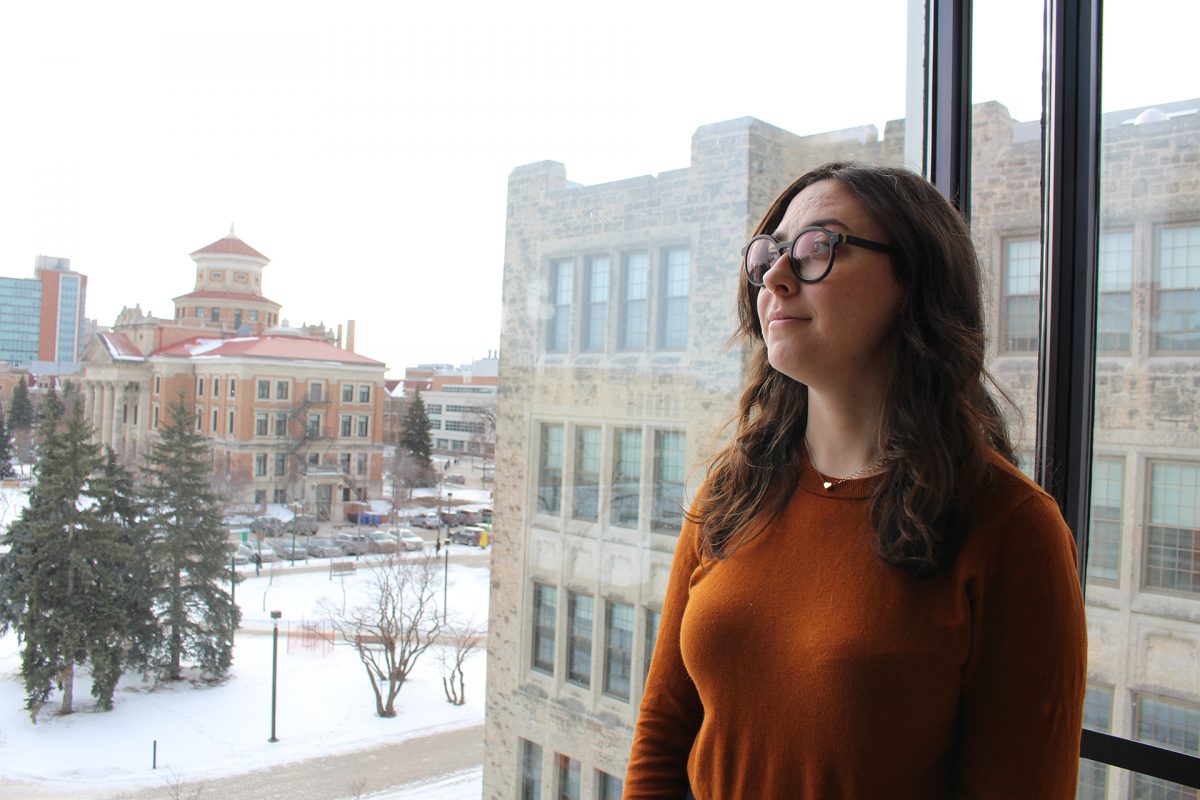 VADA program opens door to growing career possibilities in health data translation
January 7, 2020 —
Vast quantities of health data have been collected over the past several decades, and can be utilized to improve population health, for example, by detecting infectious disease outbreaks or predicting health outcomes for patients with chronic conditions.
The question is, how can we translate this complex health data into insights that can be used to support decision making by health-care professionals?
The Visual and Automated Disease Analytics (VADA) program, a collaboration between the University of Manitoba and University of Victoria, does just that, by training the next generation of graduates in cutting-edge visual and analytic techniques and positioning them to become highly desirable recruits within industry and academia.
For Viktoriya Vasylkiv, the program was an opportunity to combine research with the fields of health and medicine, and pursue them in a less traditional way.
"Learning about these innovative techniques in the VADA program and to see the growing job opportunities available across the spectrum from government, academia, and business was a really big drive," she said.
Vasylkiv is a second year Master's student in the Memory, Perception and Skill Acquisition Laboratory of the Department of Psychology and a graduate of the VADA program. She is investigating what types of features and embellishments improve memory for the information presented in data visualizations.
What is the focus of your research?
My research, supervised by Dr. Jason Leboe-McGowan, is focused on memory and visual ways of interacting with information. We're examining whether using embellishments in graphs can help people better remember the information presented or if they are distracting. We're trying to figure that out with more robust methodology than has been used previously. I'm tying it back into health-related information which brings in the VADA piece.
How did the VADA program add to your learning and develop your skills?
We're much more advanced in our foundations of analytical and visualization knowledge now versus when we entered the program. A lot of it came from traditional statistical techniques that many of us were already familiar with, but then we built off of that. We worked with different kinds of visualization techniques and programs. You had to think about the actual intention of your visualization, how you will present the data, the point you're trying to make, the end goal, and how it actually translates through the visualization you're creating.
VADA is a joint program between the University of Manitoba and the University of Victoria. What were your classes like?
It was a very interesting setup. The course was led here at Bannatyne campus, and the University of Victoria students would video conference in with us. We had a video conference screen in front of us and it was easy to interact with everybody. We became really good friends. When everybody showed up for summer school and we got to meet in person, it felt like we just picked up right from where class ended.
What did you do for your practicum?
I worked with Dr. Lisa Lix, Canada Research Chair in Methods for Electronic Health Data Quality, and one of the leaders of the VADA program. I worked on a few analytic projects with advanced data analytics, for example, putting together information for a presentation at a data science boot camp. The experience brought together my passions for knowledge translation and teaching. I was able to take the information I learned from VADA, think about how I wanted it taught to me while I was learning it, and create that material for other people. I also worked on projects related to unstructured text data and data analyses.
How do you plan to apply your skills when you go out into the workforce?
I'm interested in going into policy making, which has been a new development for me over the last couple of years primarily because of the VADA program. It got me interested in this part of the world where I can apply both my psychology background and the VADA program teachings to create evidence-supported change in our communities. I particularly want to incorporate more of the mental health side of things into my career. I now have the knowledge and background needed to work with that sort of data because of the foundation I have built through the VADA program.
Are you interested in the intersection of data analytics and health? The VADA Program might be for you! Applications for new students open on December 1, 2019 and are due January 31, 2020. http://vada.cs.umanitoba.ca/admissions/application-form/
For more information about the VADA program contact the program coordinator at vada [dot] program [at] chimb [dot] ca.
Read more about the experiences of students in the VADA program here and here.