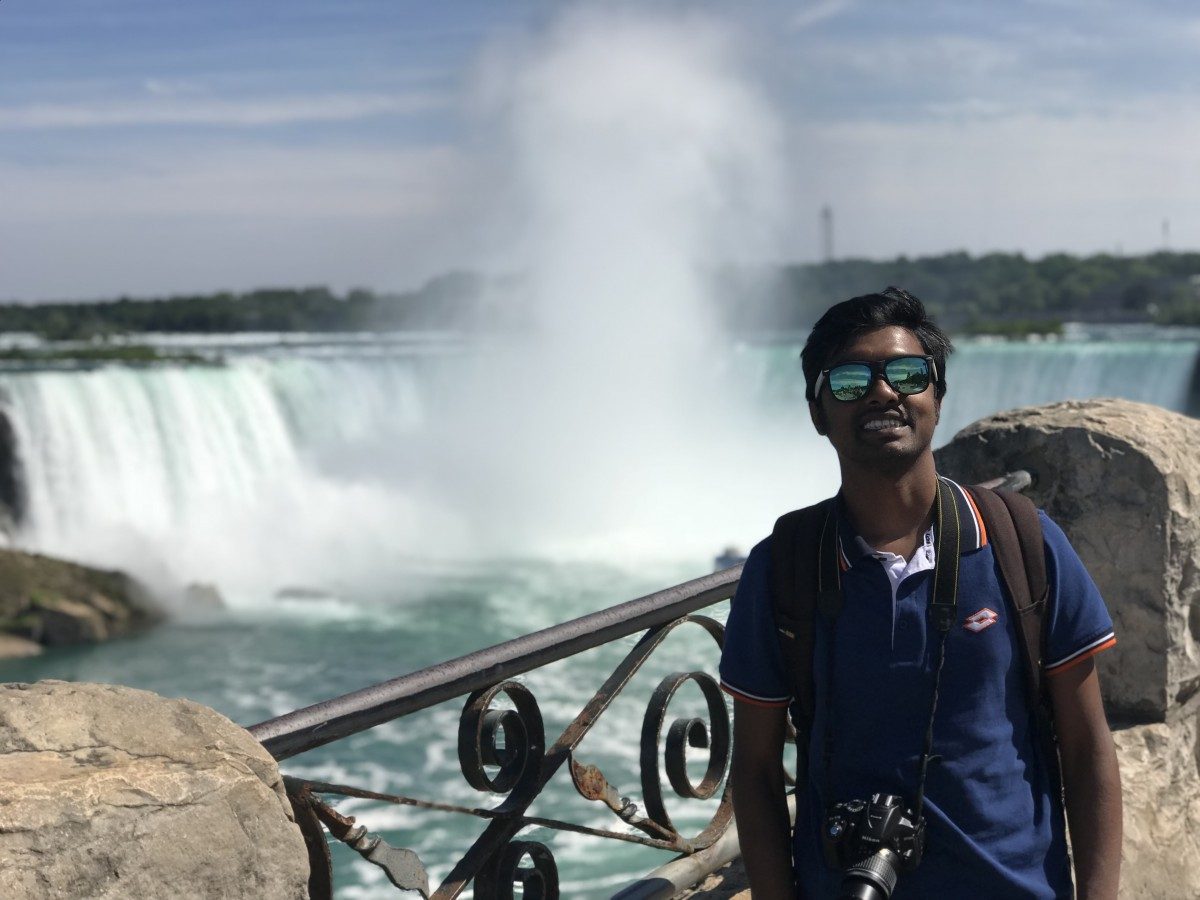 VADA program offers valuable skills in disease prevention
December 13, 2018 —
A new collaborative program between the University of Manitoba and University of Victoria that trains grad students from multiple disciplines to translate complex health data to quickly detect and prevent the outbreak of infectious diseases recently graduated its first master's students.
The Visual and Automated Disease Analytics (VADA) graduate training program began in September 2017 after receiving funding from the Natural Sciences and Engineering Research Council of Canada's (NSERC) Collaborative Research and Training Experience (CREATE) program.
VADA is completed concurrently by graduate students while working toward their graduate degree and can be done in one year at the master's level, or two years at the PhD level. Two U of M master's students graduated from the program in August. Five PhD students, three of which are from the U of M, are currently in their second year.
The program plans to train upwards of 86 students over a six-year period.
VADA includes in-class training, which is done remotely by University of Victoria students or in-person at the U of M, an internship that can take place anywhere in Canada and a summer school hosted by the George and Fay Yee Centre for Healthcare Innovation.
Rayhan Shikder, a second-year Master of Science student at the U of M, is among the first group to complete the program. His research was mainly focused on effective integration of data from different "omics" sources including genomes and proteomes. At his internship with iFLYTEK Laboratory for Neural Computing and Machine Learning (INCML) at York University in Toronto, he learned deep neural network (DNN) research techniques, which he says can be more effective than traditional methods when looking at a large amount of data.
Why did you choose to apply to the VADA program?
My primary thesis advisor, Dr. Pingzhao Hu, assistant professor, biochemistry & medical genetics, Max Rady College of Medicine, told me about the program in one of our first meetings. My intended thesis area was in bioinformatics, which requires combined knowledge from biology, statistics and computer science, so VADA's interdisciplinary nature appeared to be a perfect match to me. The program's enriched outline was really appealing to a freshman graduate student like me.
What is the focus of your research with the program?
In my research, I am currently analyzing gene expression and microbiome data of breast cancer and inflammatory bowel disease. I am investigating different correlation-based dimension reduction techniques specifically designed for dealing with integrated high-dimensional data, to make the dataset suitable for downstream analysis. After reducing the data dimensions, I am exploring visualization techniques to discover interesting patterns from the dataset followed by effective modelling of the patterns for predictive analysis.
What did you find most rewarding about your experience?
To me, the most rewarding part about participating in the VADA program was being able to develop the skills to collaborate with people from different backgrounds and disciplines. This is really important for data scientists, specifically in the area of disease analytics, as they have to frequently communicate with people from diverse backgrounds including health sciences, statistics and psychology.
Learning different data wrangling and visualization techniques was rewarding too. I learned about Tableau, an interactive data visualization software which provides ease and flexibility in visualizing questions that may arise while performing explorative analysis with the data.
The summer school was also one of the most rewarding parts. I networked with people, worked as a team in a data challenge competition, in which we were one of the winners, and gathered knowledge on programming languages and data visualization techniques.
Were there any challenges in doing the program in addition to your other studies?
As an interdisciplinary program, VADA encourages students to extend their comfort zones. With my computer science background, and the course covering topics ranging from programming to visualization, psychology, genomics and statistics, I had to give extra efforts to cope with the course. As my master's research is related to visualization and genomics, the knowledge of the VADA program is helping me a lot.
How did completing an internship add to your learning and develop your skills?
During my internship, I learned about DNN methods and frameworks for modelling integrated high-dimensional datasets. Given big amounts of data, DNN-based approaches, in most scenarios, outperform other classical machine learning methods, which is why researchers are paying more attention to DNNs these days. Developing the basic skills in the field of DNN, therefore, is certainly helping me to apply these methods in my own research. Visiting a new lab in a different city was also a completely new and exciting experience for me, which helped me improve my communication skills.
For more information about the VADA program contact the program coordinator at vada [dot] program [at] chimb [dot] ca.