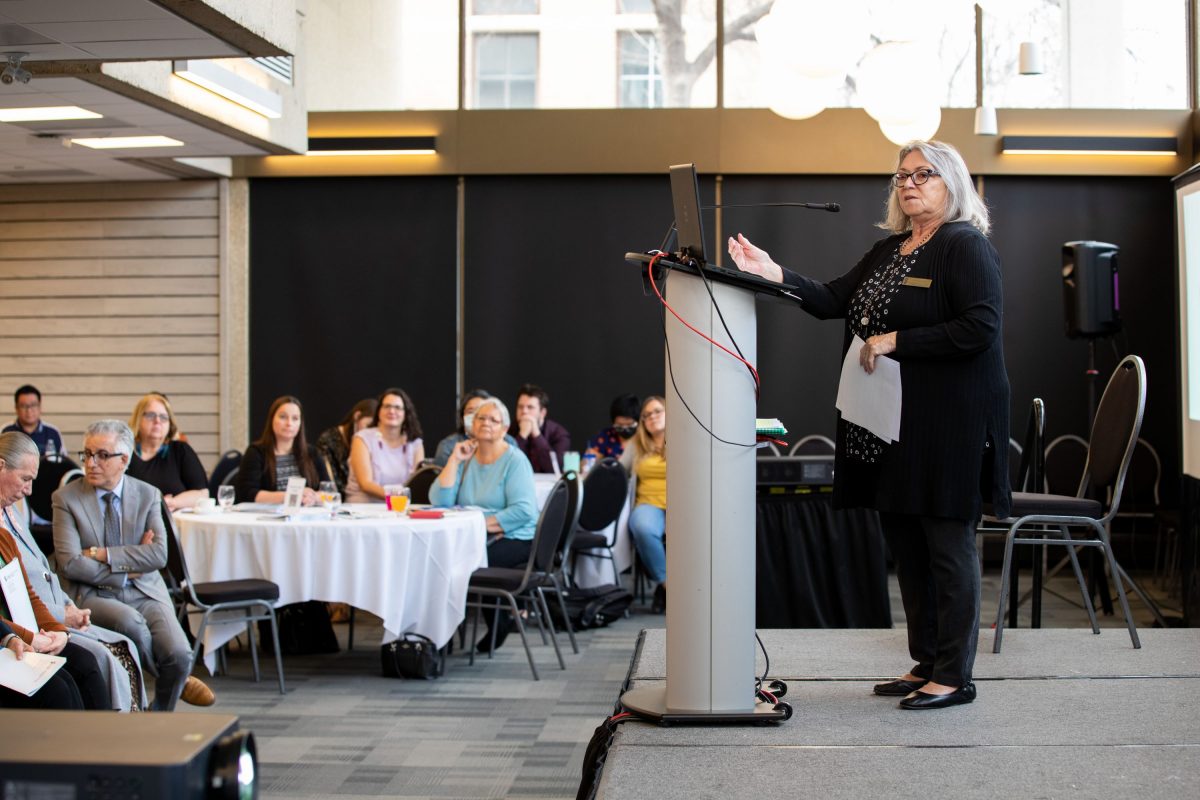 Update on Indigenous identity engagement sessions to UM community
May 10, 2023 —
Months of Indigenous-led engagement sessions on Indigenous identity have led to nine recommendations and a final report that will inform the development of an Indigenous identity policy for the University of Manitoba.
"Indigenous identity is complex due to centuries of colonialism and racism," says Dr. Catherine Cook, Vice-President (Indigenous) of the University. "As universities and other institutions face cases of Indigenous identity fraud, the University recognizes the need to review how we support the declaration of Indigenous identity."
On Tuesday, May 9, the UM community gathered while Dr. Cook outlined the recommendations and shared the findings of the engagement sessions – a year-long process that included consultation with Elders and Knowledge Keepers, Indigenous governments and organizations, UM staff, students and faculty, community educators, social workers and individuals with barriers to documentation.
"We are sincerely grateful to all those who shared their time, knowledge and insights with us during the engagement process," says President and Vice-Chancellor Michael Benarroch. "The University leadership team will continue to listen and learn and support the Indigenous community's recommendations as we develop an Indigenous identity policy."
Among the nine recommendations, the report proposes that the University appoint a Policy Development Committee consisting of First Nations, Métis Nation and Inuit community members and citizens working collaboratively with leadership from the UM community. The goal is to create a policy that is transparent, and that clearly states the process for verification of identity along with a process to review complaints of fraud.
"As we evolve together on the path of reconciliation, it is everyone's responsibility to work in good ways to protect and uphold the integrity of Indigenous identity, both in academia and at the community level," says Dr. Cook.
The full report, with all nine recommendations, can be found on the UM website. The Office of the Vice-President (Indigenous) encourages anyone interested in following the progress of the policy to visit the website.