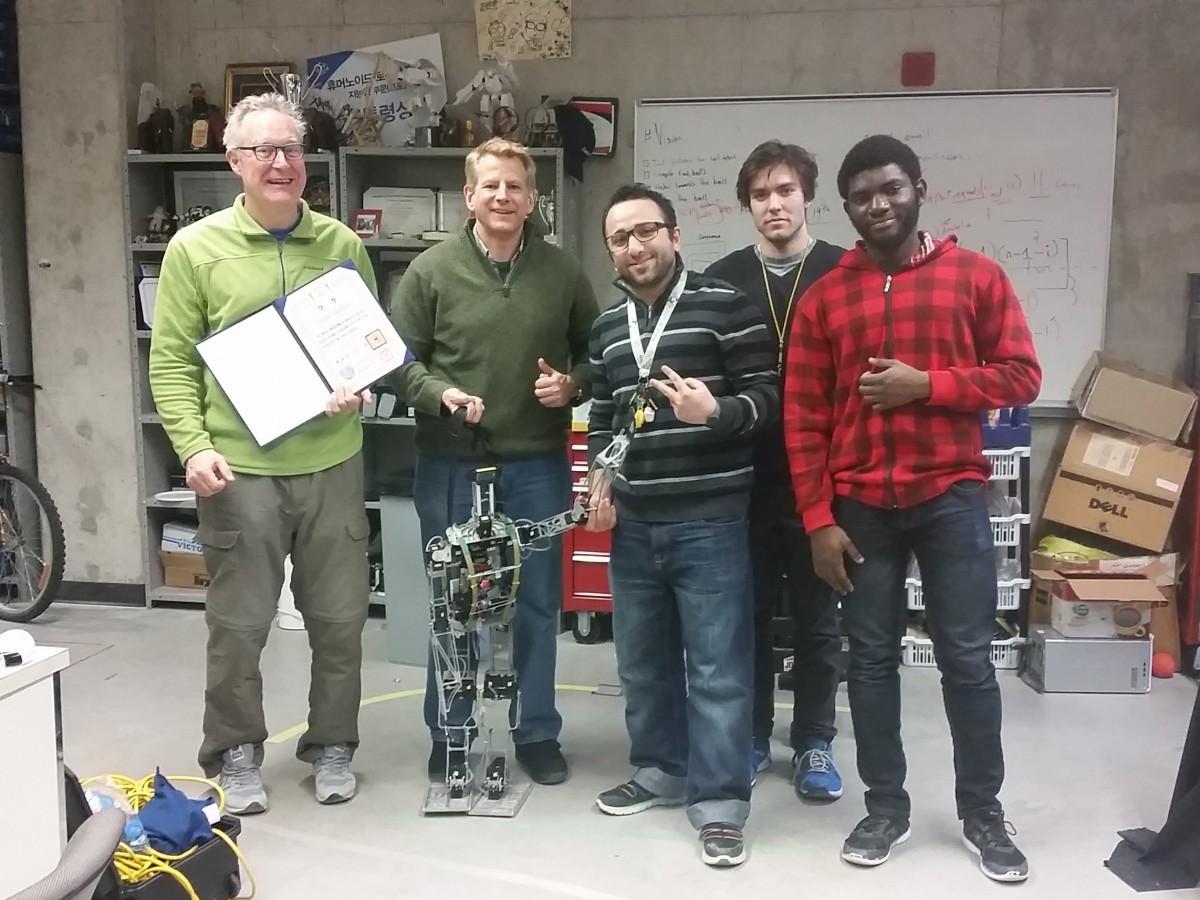 UofM's "Team Canada" Wins International Robot Competition Award
UofM Robot Team Brings President's Award Home
February 12, 2016 —
A team from the University of Manitoba's Autonomous Agents lab, named Team Canada, took part in the International Robot Competition (IRC) at Kintex in Seoul, Korea.
The IRC is the largest Robot Exhibition and Competition in Korea and was held from October 28th to November 2nd, 2015.
Instead of the usual RoboCup and HuroCup events, the robots had to compete in more unusual events such as bowling and hurdles. This win showcases the versatility of the robots developed by the UofM team.
Team Canada won Best Humanoid Robot award in the International Intelligent Robot Sport competition, the most prestigious award at the IRC. This singular award was sponsored by South Korean president Park Gyeun-Hye.
12 teams, mainly from Korea, Japan, the Philipines, and Indonesia took part in the event.
Prof Jacky Baltes and student Jamillo Santos attended the event itself, while other team members – Prof. John Anderson; graduate student Amirhossein Hosseinmemar; and undergraduates Kyle Morris, Audu Abdul-Rasheed, and Prashant Shashikumar – remained at home.