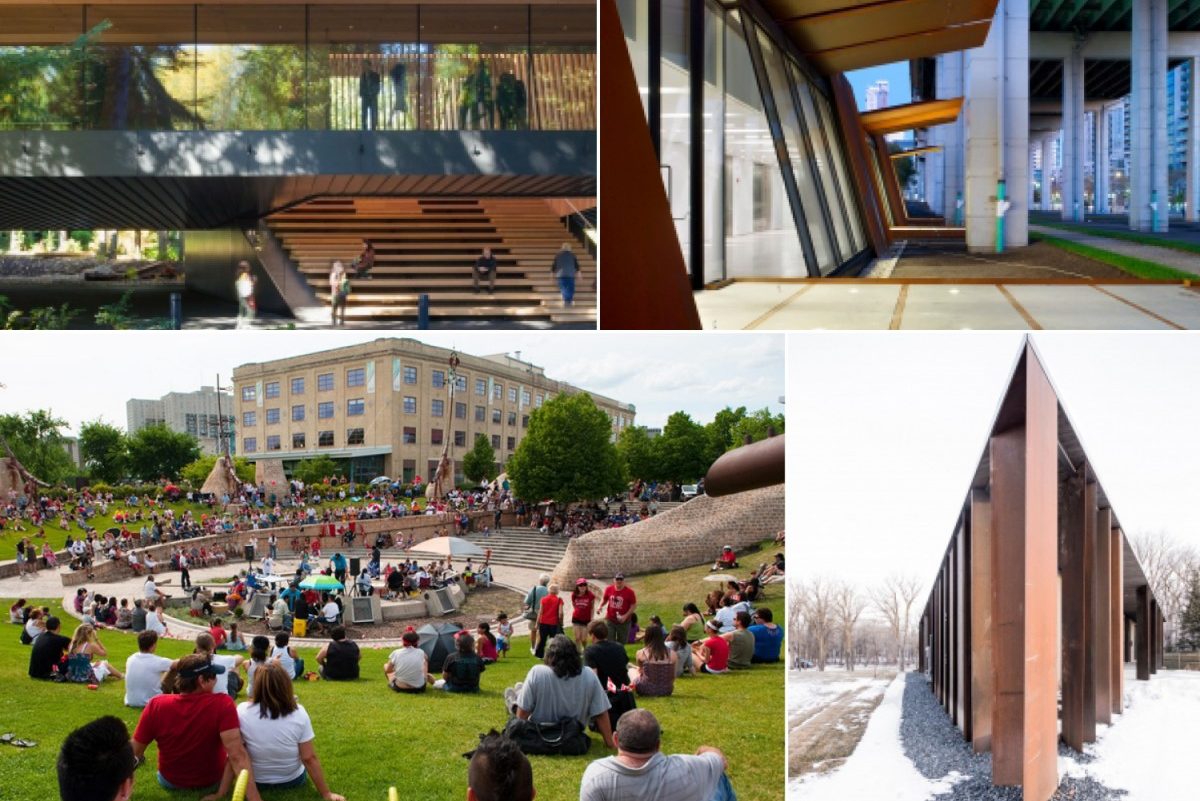 U of M Alumni with Governor General's Medals in Architecture
September 5, 2018 —
The Governor General's Medals in Architecture recognize outstanding achievement in recently built projects by Canadian architects. This program, created by the Royal Architectural Institute of Canada (RAIC), contributes to the development of the discipline and practice of architecture, and increases public awareness of architecture as a vital cultural force in Canadian society.
This year, three of the twelve award-winning projects are designed by Faculty of Architecture alumni.
Patkau Architects, based in Vancouver, is being recognized for contributions to two projects: the Fort York Visitor Centre in Toronto, and the Audain Art Museum in Whistler, BC. John Patkau (B.E.S. 1969, M.Arch 1972) and Patricia Patkau (B.I.D. 1973) are 2017 University of Manitoba Distinguished Alumni Award recipients.
5468796 Architecture, based in Winnipeg, earned a Governor General's medal for their design of the Parallelogram House in East St. Paul, Manitoba. Founded by Johnanna Hurme (B.E.D. 1999, M.Arch 2002) and Sasa Radulovic (B.E.D. 1999, M.Arch 2003), 5468796 Architecture design office is supported by a team of Faculty of Architecture graduates.
To read more about these, and other winning projects, please visit the RAIC website: https://www.raic.org/raic/governor_generals—2018-recipients.
This year, the awards ceremony will be hosted in Winnipeg.
The Manitoba Association of Architects will sponsor a free public talk by the winners of the 2018 Governor General's Medals in Architecture. Meet the architects and hear the story behind each of the 12 winning projects in lively five-minute presentations: September 12, 2018, from 6pm- 8pm at the Canadian Museum for Human Rights, Buhler Hall 85 Israel Asper Way, Winnipeg, Manitoba.
At this free event, the Canadian Society of Landscape Architects Legacy Project Award winner – the Forks, Winnipeg – will also be honoured, together with its designers: Cynthia Cohlmeyer Landscape Architecture, Scatliff+Miller+Murray, HTFC Planning and Design, Public City Architecture Inc., Stantec Architecture, and David Wagner Associates Inc. Many of whom are also Alumni of the Faculty of Architecture.
The CSLA Legacy Project Award is intended to recognize distinguished landscape architecture projects which were forward-thinking for their time, contribute significantly to their communities, showed leadership and innovation, and are still relevant examples of excellence in the profession of landscape architecture. The Legacy Project Award honours projects which have left and continue to leave a lasting impact on Canada's landscape.
To read more about the Legacy Project Award, visit the CSLA website: http://www.csla-aapc.ca/awards/forks-2018.