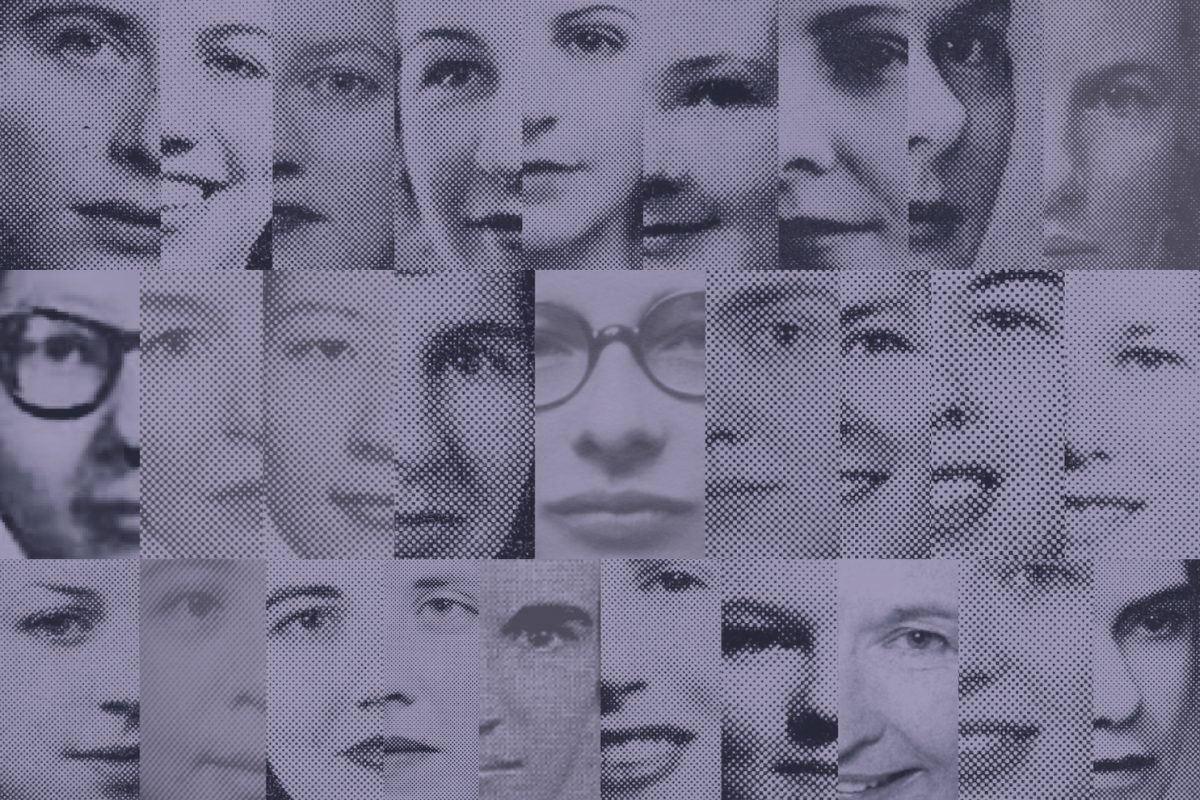 Unstacking the Deck: A Game of Change
April 26, 2022 —
A special set of cards was dealt out on April 28th at the closing event of the Winnipeg Design Festival.
Unstacking the Deck, a euphemism for breaking down biases, consists of a double deck of playing cards featuring early women architects who studied and worked in Manitoba: from the first woman B.Arch graduate from the University of Manitoba in 1932, to women who began careers in Manitoba in the 1960-70s.
Created by Dr. Lisa Landrum, Associate Professor of Architecture and Associate Dean Research for the Faculty of Architecture, the cards honour early women in design and planning, and urge further action toward diversifying the field.
While initiatives to advance equity, diversity and inclusion have finally become priorities for many institutions, this recognition of needed change has been a long time coming. There is much work to do in every field, including architecture where bias is built into environments, pedagogies and histories.
As Dr. Landrum explains in the mini research booklet accompanying the cards: "What we know about early women with architectural ambitions is that their efforts and achievements were obstructed, suppressed, mocked, and erased." Infamous cases span from Queen Hatshepsut in ancient Egypt to recent effacements of women architects from recognition and awards. (See the story on Invisible Women).
University of Manitoba Brown and Gold yearbooks reveal comparable bias. Whereas early male graduates are lauded for their ambition, vigour, resolve and talent, the first woman B.Arch graduate in 1932 is admired for her smile. Fifteen years later, the sole woman B.Arch graduate in 1947 is patronizingly reminded that a woman's place is in a home – "designed by a man."
One of Dr. Landrum's research discoveries is that after the architecture program first opened to women, the proportion of women among architecture graduates actually decreased over the next four decades: from 17% in the 1930s, to a mere 2.8% in the 1960s.
While gender balance among students has approached parity in the last decade, the situation among professionals and industry leaders has been much slower to change. Today, there is strong advocacy for women in architecture and optimism for a diverse and inclusive future, yet histories are only recently beginning to be redressed and retold with feminist perspectives and corrective lenses of intersectional justice, anti-racism, Indigenous rights, and reconciliation.
For Dr. Landrum, this card project has been informed by more than 30 years in the discipline but was more specifically prompted by an anonymous student concern raised in 2011 about the lack of women architects in the architecture history curriculum. In response, Landrum made a prior deck of cards featuring North American and European women. Those cards were showcased at the 2019 Winnipeg Design Festival, as part of a Building Equality in Architecture (BEA-Prairies) exhibition, and later presented at the 2021 symposium of the International Archive of Women in Architecture (available here).
Recent scholarship by Winnipeg art historian Marieke Gruwel, including her chapter in the 2021 Routledge Companion to Women in Architecture, together with support of the Winnipeg Architecture Foundation and University of Manitoba Archives and Special Collections, made it possible to delve deeper into local history. The present set of cards focuses on women with Manitoba connections. Research is ongoing: the Winnipeg Architecture Foundation will soon release a Manitoba Women in Design Database.
The playing cards are organized by suit: Clubs and Spades feature the first women graduates from the University of Manitoba's B.Arch, M.Arch and Community Planning programs. Diamonds highlight women in Interior Decoration and Interior Design, from the program's founding Chair to its most celebrated alumna. Hearts honour women who studied elsewhere but intersected Manitoba in significant ways, plus a trio of women whose early UM studies launched accomplished and still active careers in architecture, landscape and urbanism.
Hearts also open onto further action needed toward intersectional justice: beyond binaries (Jack ♥), beyond borders (King ♥), and toward Indigenous sovereignty (Queen ♥). Jokers add to these provocations a mix of comic relief, mythopoetic force, and critical allusion.
Why a double deck? One deck includes images of women, the other a micro-history with matching number and suit. Players can invent games to match women with their story, play any regular card game, or use them for trivia and as mnemonic devices.
As Dr. Landrum explains, the aim of the game is to make knowledge sharing fun and engaging, while confronting high stakes and risky wagers: "Playing cards is social. The playing card format aims to socialize difficult topics in a friendly accessible way – putting issues of women in architecture and diversity in design directly into the hands of anyone who likes to play cards. Metaphors of shuffling and unstacking, will hopefully encourage players to diversify fields beyond gender, dealing in greater equity and agency for all."
Cover art on the cards incorporates the painting "Breath of Life" by Ojibwe artist Jackie Traverse. Encircled by blossoms of Mother Earth, these women – with dragonflies arising from their breath – evoke the many generations of Turtle Island's first women who did not need university degrees to build a harmonious world.
Dr. Landrum hopes that Unstacking the Deck will help advance the work of reconciliation and inclusion in the design fields, by "prompting memories, stories and further dialogue; and engaging more players in the epic game of change, chance and choice."
Unstacking the Deck will be for sale on the WAF website, here.
_
Unstacking the Deck is supported by the University of Manitoba Creative Works Grants Program, the Faculty of Architecture Partners Program and Endowment Fund, the Manitoba Association of Architects, and BEA-Prairies, with research assistance by M.Arch students Alixa Lacerna and Raik Laird. Special thanks also to Nicole Aminian, Reference and Discovery Archivist in the UM Archives and Special Collections, and Ashley Huot, Humanities Liaison Librarian for the Architecture/Fine Arts Library.