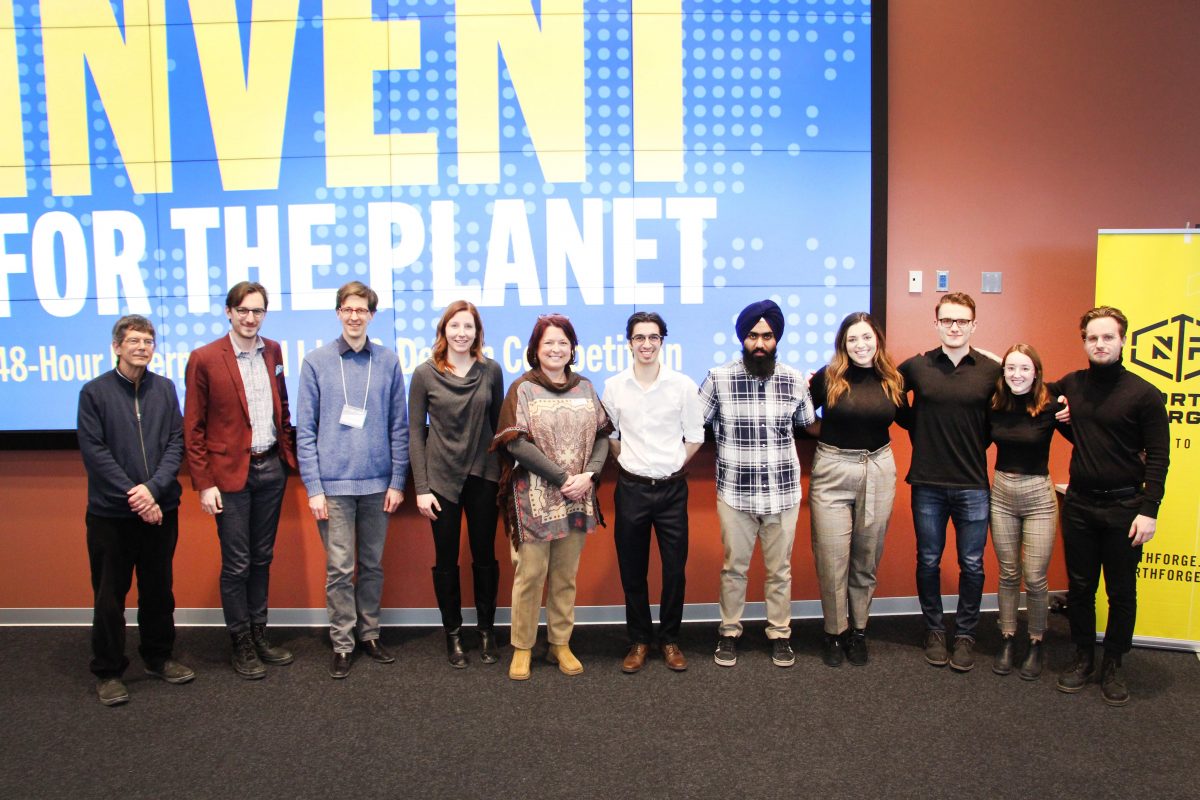 University students solve world problems at Invent for the Planet competition
UM students create solution to household waste with tool and resource-sharing app
February 19, 2020 —
Team "HUB-It", winners of the Invent for the Planet idea and design competition, took home the grand prize of $1,000, three months of mentorship at the North Forge Technology Exchange and the chance to continue to the final round in the international competition in Texas on March 31 – April 2.
On Feb. 14-16, the University of Manitoba hosted Invent for the Planet 2020, an international idea and design competition open to all post-secondary students in Manitoba. In a span of 48 hours, seven teams of up to seven students each from Brandon University, the University of Winnipeg and UM all competed to develop innovative solutions to some of the world's most difficult problems.
Team "HUB-It", composed of five students from UM's Faculty of Science and one student from the Asper School of Business, tackled the challenge of saving energy and material resources by making our cities smarter.
They developed a sharing service for common household tools, from hammers and drills to cooking sheets and muffin tins. After unlocking a tool locker in the neighbourhood with a smartphone, users would have access to the tools for a few hours and be billed accordingly. The judges praised how HUB-It's sharing-economy idea could be extended to smaller rural communities in Manitoba and beyond.
The second- and third-place teams also walked away with funding for their proposals. Team "Baby Blanket" developed an innovative wholistic care facility for both children and the elderly, under the theme of innovative parenting. Team "Turbo Pass" attempted to make the air travel experience more seamless by integrating various airport scanner technologies into pod-like devices that would reduce wait times at security checkpoints.
All of the participating teams developed their solutions into a physical prototype or service demonstration with soldering stations and 3D printers, and the teams were forced to address feasibility questions early in the development of their ideas. Each team also produced a 90-second advertisement video that highlighted their idea. Industry experts and professionals mentored the students throughout the weekend, and provided insight into the process continuation of the ideas.
The competition encouraged students to think innovatively in a short amount of time. The ideas produced throughout this competition may very well become real products, services and solutions in the near future. Stay tuned to hear about HUB-It's experience competing on the international stage.