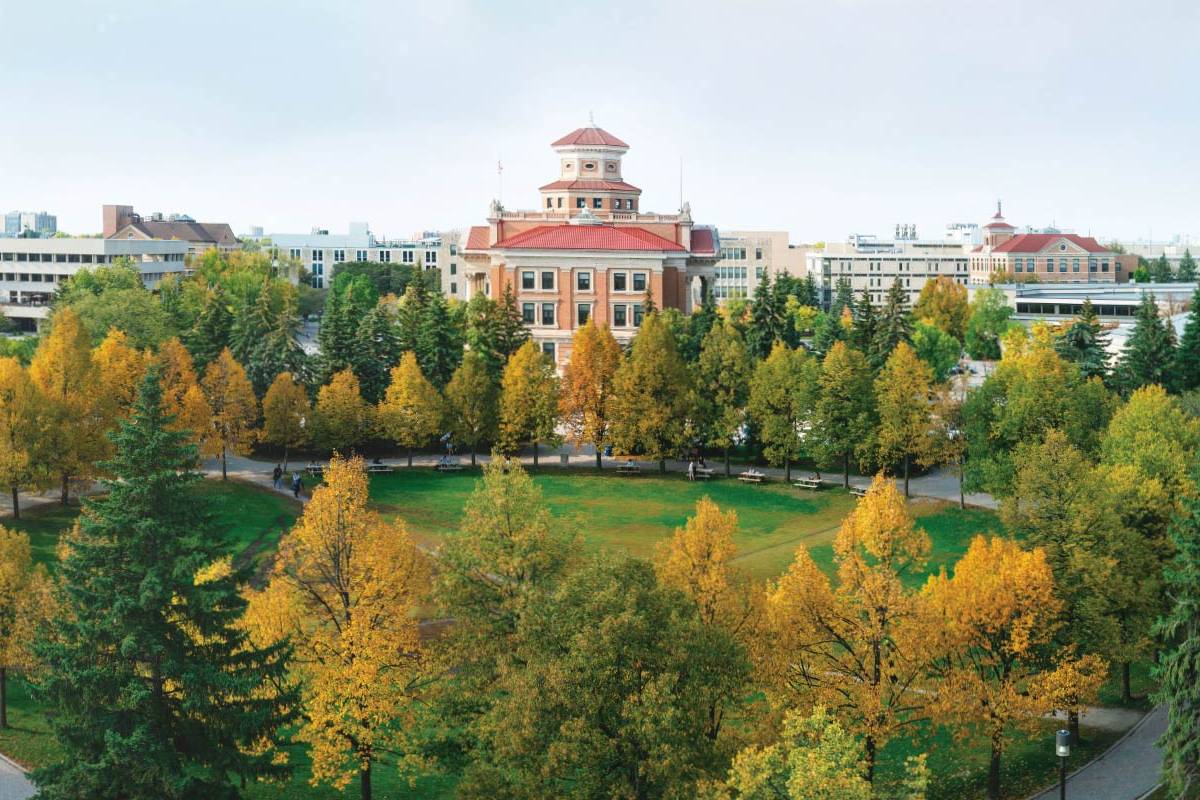 University of Manitoba to require COVID vaccine for everyone on campus
Message from Dr. Michael Benarroch, President and Vice-Chancellor
August 19, 2021 —
As we look forward to the start of Fall Term and our phased return to in-person activity, the safety of our campus community is top of mind.
Having begun my role as president in the midst of the pandemic, I am eager to see our community thriving on campus. I also want to ensure that our campuses are as safe as possible, and that our community feels safe as we begin to teach, research, train, work and celebrate in person once again. That is why today we are announcing:
The University of Manitoba will require faculty, staff, students and campus visitors to be fully vaccinated against COVID-19. Individuals aged 12 and over are required to have their first dose by September 22, 2021 and their second dose by the end of October 2021. This vaccine protocol is in place for the balance of the 2021-22 academic year, with more details to come.
This recommendation was made by the COVID Recovery Steering Committee with input from each of the four sub-committees. The President's Executive Team approved the recommendation after consulting with all unions and confirming support from Deans and the Chair of UM's Board of Governors. Additionally, we sought legal advice, met with Public Health, and consulted with our post-secondary partners in Manitoba and across Canada. Many of you have also expressed that requiring vaccines is the best way to support a safe, in-person work and learning environment. I hear you and I thank you for your engagement on this important issue.
As I shared in my July update, we need to be mindful that UM operates like a small city. We will be increasing our on-campus activity throughout the fall, and by January, when we bring all students, staff and faculty back, we will be integrating about 40,000 people from across the province and globe. When we consider the activity that takes place on our campuses (labs, theatre, musical performances, patient care, athletics, contact sports, large classes, research etc.) it is clear that requiring everyone to be vaccinated will ensure the safest possible environment.
Vaccines are safe and significantly reduce the risks of the most serious outcomes of COVID-19. To date, this has been true for the variants-of-concern. Vaccines are accessible throughout Manitoba and through University Health Services. Mobile clinics are being planned for the fall as well. The University will accommodate individuals who cannot be vaccinated for medical reasons and will work with individuals who request accommodation on other grounds.
We know you have questions, including about the accommodations mentioned above, but we don't have all the answers yet. Operationalizing this vaccine protocol will require additional consultation and planning. We will continue to engage with our community and provide updates as we develop the details of this plan. At this time, we are asking everyone to ensure they are fully vaccinated against COVID as soon as possible, and we continue to require those on campus to wear a mask and maintain social distancing.
I am incredibly proud of and thankful for our university community. Together, we have supported the mission and vision of Manitoba's research university through constant change and adaptation.
My sincerest hope is for a safe and successful return to campus this fall, with a full return by January. We know that vaccines are the most effective tool to achieve this, and we thank everyone for doing their part.
I look forward to enjoying our beautiful campuses with you all again soon.
Sincerely,
Michael Benarroch