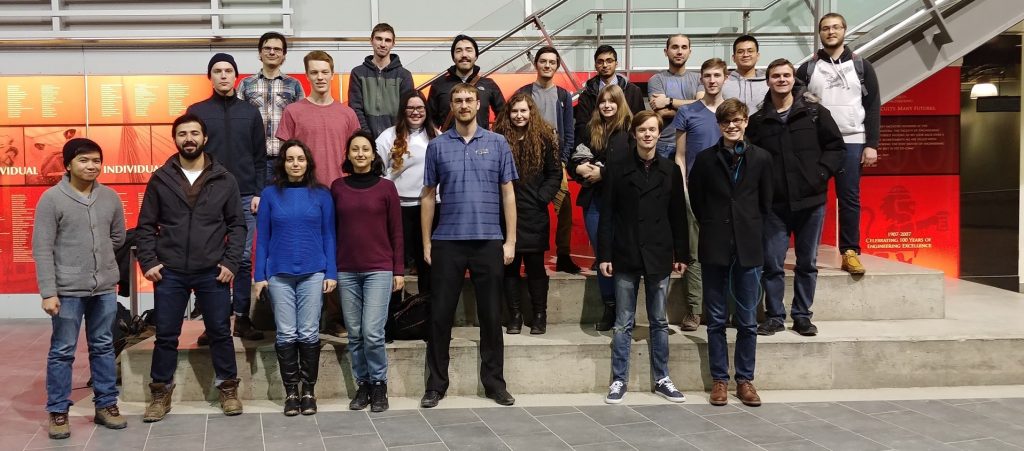 U of M team wins national satellite design challenge
February 22, 2019 —
They did it, and University of Manitoba students may now finally launch their satellite into space.
The University of Manitoba Space Applications and Technology Society (UMSATS) won the 2017/18 Canadian Satellite Design Challenge (CSDC) and on Feb. 25 they were presented with the winner's cheque, but the real reward may come later if further funding comes through: competition winners have an opportunity to launch their satellite into Earth's orbit.
The satellite challenge is held every two years, tasking student-led teams to design and build a fully-operation cube satellite—cubesat in engineering circles—that can conduct a space mission. Involving more than 100 students from engineering to fine arts, developing these engineering marvels becomes nearly a full-time job for students, who love the experiential learning.
This has been a long-time coming for the U of M team, which has a history of being more ambitious than others in the competition, only to have something go wrong during one of the many tests and result in them placing second.
Dario Schor, the first president of UMSATS who now works at Magellan Aerospace has reflected on what U of M teams have been trying to do with their cubesats lately, saying that U of M students "aren't just trying to build a satellite, they are trying to push what is being done on satellites."
This once made Witold Kinser, engineering professor and faculty advisor of UMSATS, muse that winning the competition doesn't necessarily mean coming in first on paper, but rather by challenging yourself to the limit.
The U of M team has now done both.