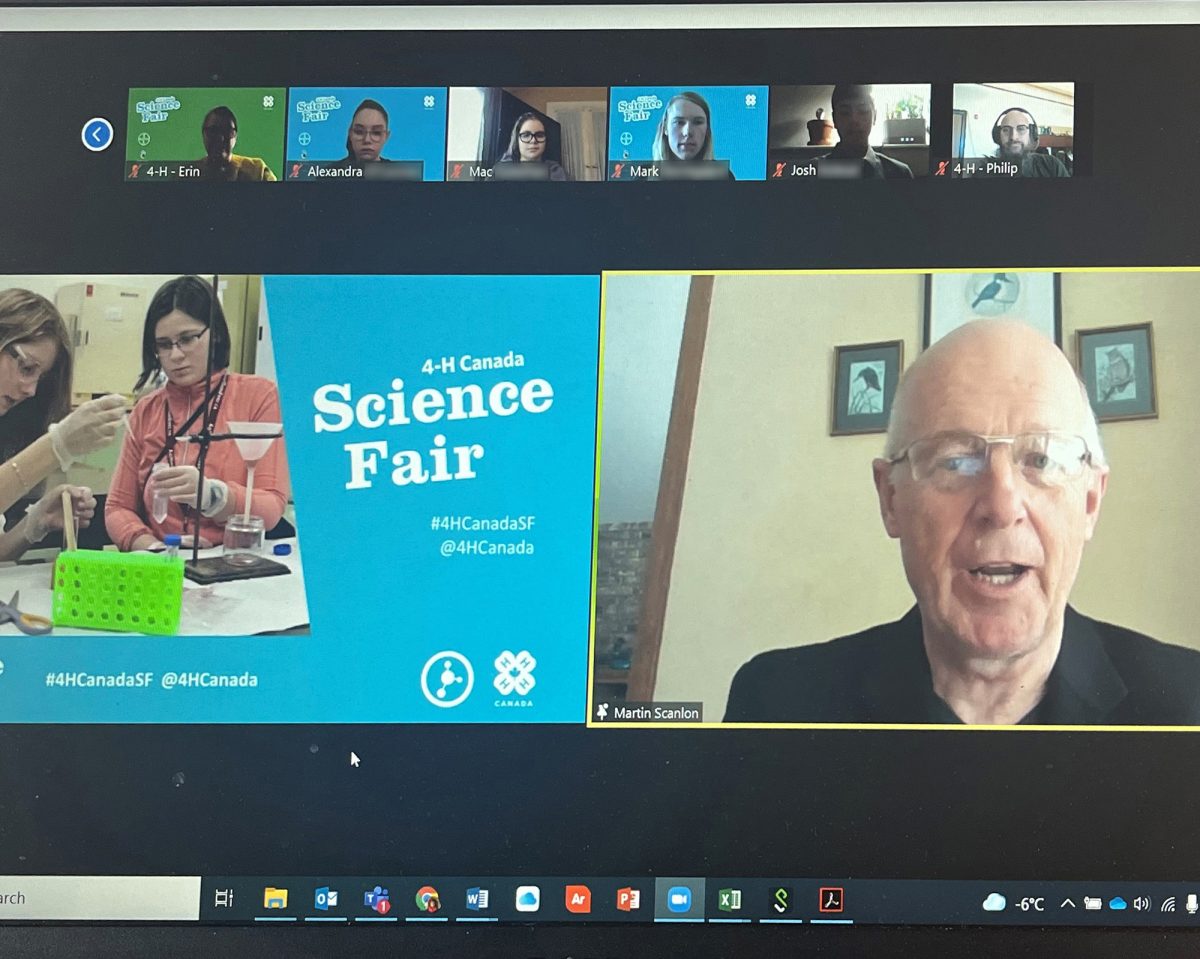 University of Manitoba hosts 4-H Canada Science Fair
March 5, 2022 —
The Faculty of Agricultural and Food Sciences is pleased to welcome competitors for the 4-H Canada Science Fair, which is being hosted virtually by the University of Manitoba March 3-7.
The Science Fair is open to 4-H members across Canada in grades 7-12 or enrolled in CÉGEP. Round one took place earlier in 2022, with the successful finalists moving on to this weekend's competition.
Members of the UM 4-H Future Leaders Club have been helping out by mentoring the competitors and helping them practice their presentations. Judges for the competition include University of Manitoba graduate students, academics and members of industry.
UM club member Emily Robb has been a long-time competitor herself in many science fairs, and shared how these events have shaped her academic aspirations.
"Participating in science fairs for 12 years, including attending the national level for five years, has aided in building friendships and career connections that I'll hold for a lifetime. I was able to foster my passions for agriculture, the environment, and STEM in an inclusive and encouraging environment while simultaneously developing my abilities to communicate, take initiative, problem solve, manage projects, and beyond. This, in turn, opened many doors for conferences, summits, scholarships, post-secondary studies, and work opportunities which I've since taken full advantage of."
"Events like the 4-H Canada Science Fair give youth the opportunity to build useful skills for any future career path, as well as the chance to explore, experiment, and discover based on personal interest. Such an opportunity undoubtedly sets up 4-H members for great future success regardless of the end goal," she said.
This weekend's finalists and their project titles include:
Alexandra O. (Saskatchewan) – Do Cattle Impact the Canadian Grasslands
Josh K. (Manitoba) – Hydroponic Planting on Mars
Mac D. (British Columbia) – A Simple, Scalable Method for Reducing Stress in Chicks During the First Seven Days Post Hatch
Mark N. (Alberta) – A Comparison of Natural Corrosion Inhibitors on Metals
The virtual presentations and judging take place on Sunday, with the awards presentation scheduled for Monday. Three winners will be selected and will proceed on to the virtual Canada-Wide Science Fair, taking place May 16-20, 2022.
The event has been sponsored by Bayer Canada.