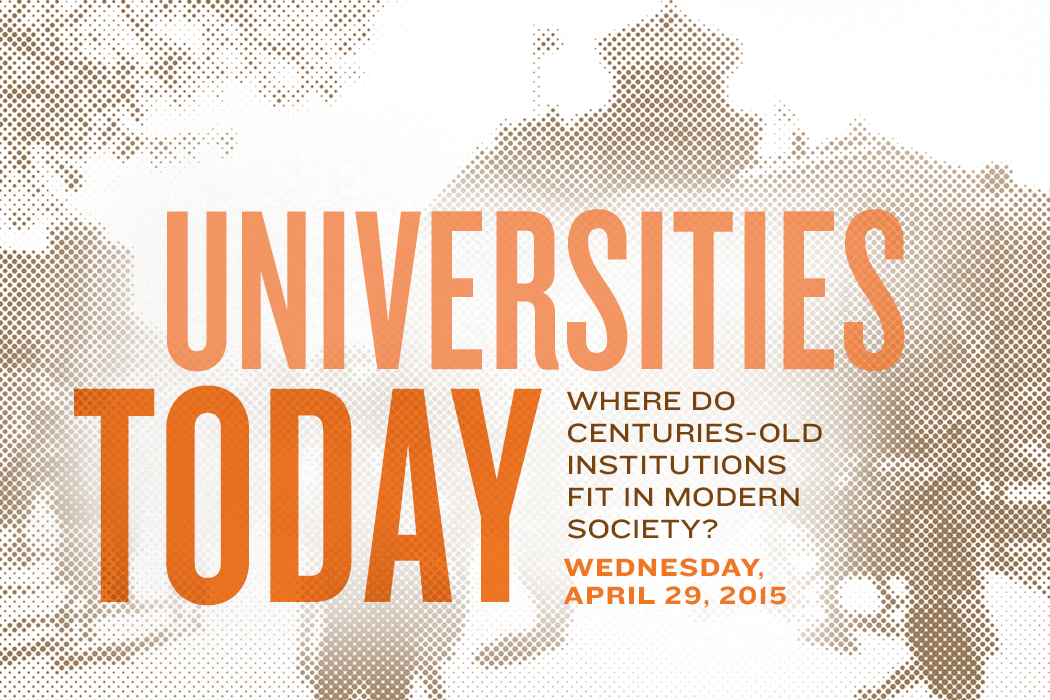 Where do universities fit in modern society?
April 29, 2015 —
The award-winning Visionary Conversations speaker series finishes on April 29 with a discussion that focuses on the role of universities in today's modern world. UM Today caught up with our expert panelists this week and asked them to respond to the question: Where do centuries-old institutions fit in modern society?
Here are their answers:
Dr. Sharon Macdonald (alumna) – Associate Professor, Community Health Sciences, College of Medicine, Faculty of Health Sciences and Director, Alan Klass Memorial Health Equity Program
"It is all about relationships and the University needs to respond to the current important questions and concerns of the community, otherwise our century olds institutions will not be relevant."
Doug McCartney (alumnus) – Senior Executive Director – Science, Innovation and Business Development; Department of Jobs and the Economy, Province of Manitoba
"Like almost every other advanced jurisdiction, the economy of Manitoba is transitioning from a traditional manufacturing base to one centered around knowledge, innovation and value added production. The dawning of this new economic reality is pressuring universities to more clearly articulate their value to students, businesses and government and to working more collaboratively with its partners to achieve excellence. Universities that show vision and leadership in responding to this challenge without compromising their independence or the important role they play in society will be rewarded for their efforts."
Dr. Jeff Taylor (alumnus) – Dean of Arts and Professor of History
"Universities that prosper in the 21st century will be those that provide quality programs with clear outcomes, create flexible learning pathways and options, and recognize and pursue new and innovative programming opportunities, while being attentive to their responsibilities to provide a diverse range of programs in the liberal arts and sciences as well as in the professions."
Join us April 29 at 6:30 p.m. for a reception, with the panel discussion beginning at 7:00 p.m. in Robert B. Schultz Theatre, 92 Dysart Road, St. John's College, Fort Garry Campus, University of Manitoba.
Further Reading
President David Barnard's Op-ed on the importance of universities in today's society
Research at the University of Manitoba is partially supported by funding from the Government of Canada Research Support Fund.