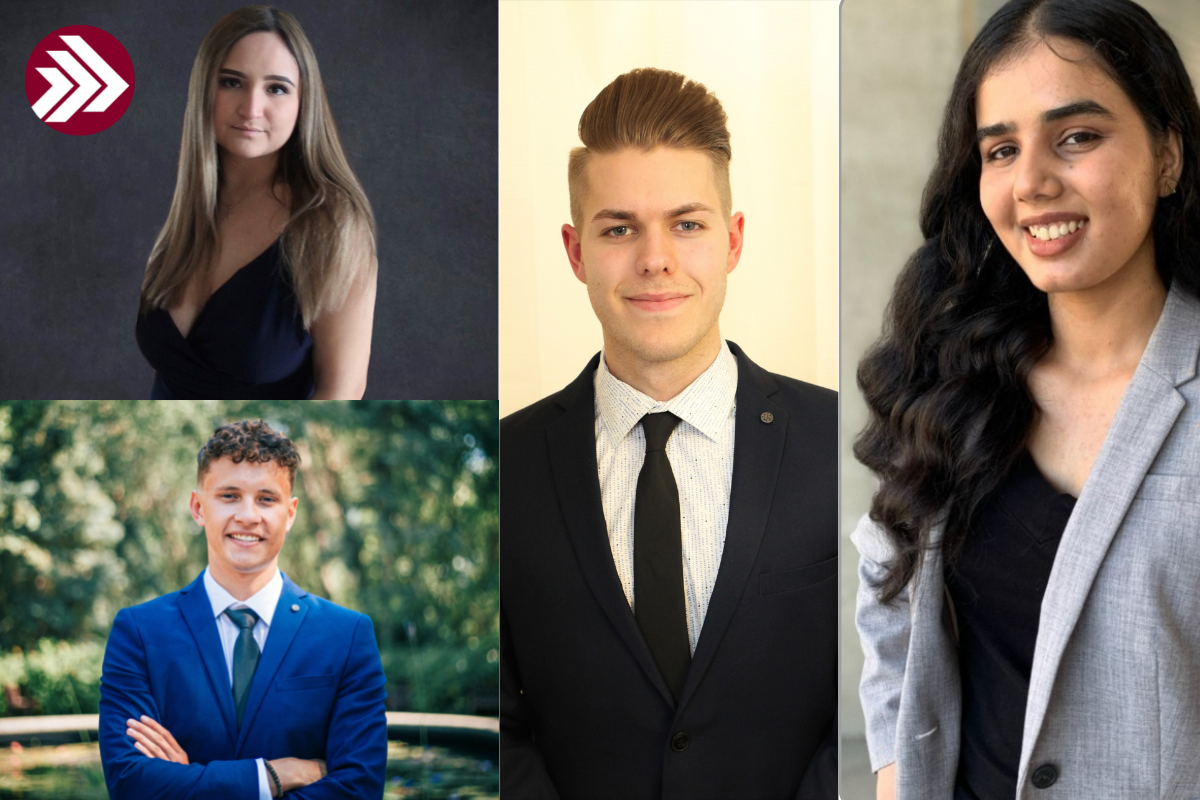 Undergrad students place second at national mining case competition
Asper School of Business and Clayton H. Riddell Faculty of Environment students thrive in interdisciplinary collaboration
October 27, 2021 —
Asper School of Business undergraduate students Keerat Jaura and Alex Gerasimov and Clayton H. Riddell Faculty of Environment, Earth and Resources students Brayden Dudley and Brandy Kapusta finished second in the 2021 World Mining Competition hosted by the University of Saskatchewan. The University of Manitoba team jointly represented both faculties in the competition promoting interdisciplinary collaboration.
As the largest multidisciplinary mining undergraduate case competition in Canada, the World Mining Competition strives to provide a world-class case that allows students to demonstrate their knowledge and critical thinking to executives from industry-leading companies.
"The leadership and interdisciplinary cooperation these four people demonstrated put them high up on the score board." said Howard Harmatz, Sessional Instructor and team coach. "Amazing agility when competing against schools with departments focused on mining engineering."
This year's theme, Growth Through Adversity, challenged students to examine ethical and fair practices that will lead the mining industry to future success and deliver value to communities. With a focus on equity, financial, and corporate social responsibility, the students were asked about an investment opportunity in the potash mining industry. The UM team recommended an approach that considered the Eagle Nest First Nation Community, electrification and a plan to raise capital.
Asper coaches Judy Jayasuriya [MBA/14] and Howard Harmatz, Clayton H. Riddell Faculty of Environment, Earth and Resources Faculty Advisor, Karen Ferreira, and Department of Earth Sciences and Department of Geological Sciences Senior Instructor, Jeff Young, supported the team.
For more information about how to participate in case competitions please visit student experience or contact Judy Jayasuriya, Lead, Experiential Learning at Judy [dot] Jayasuriya [at] umanitoba [dot] ca