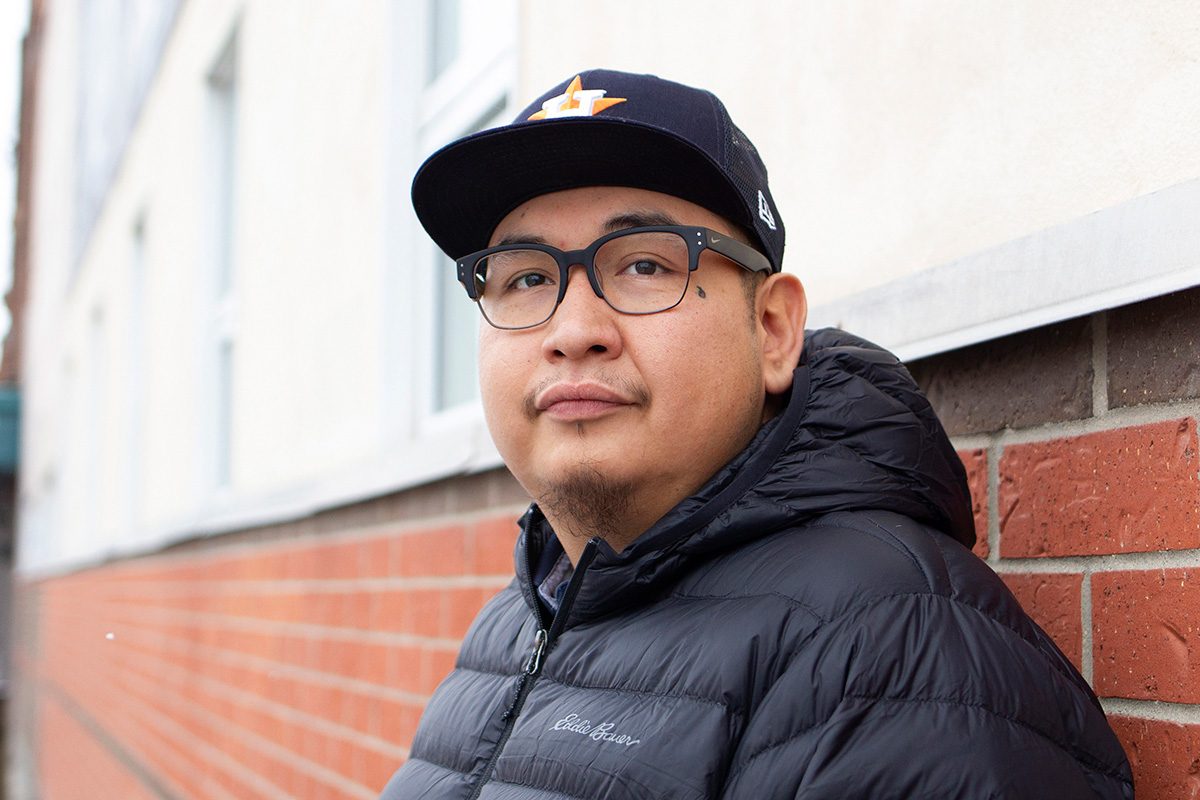 Student shares personal story on homelessness and the power of research
'We are trying to see the light in the dark'
December 9, 2019 —
Undergraduate student Henry McKay spent the summer of 2019 discovering paradigm shifts and changing mindsets while learning what research is, and what it can do.
And the third-year social work student was surprised by what he found.
"I … learned that research is more than just being in a lab, or in a computer lab, or reading books. I was out there talking with people, face to face, getting to know people's stories," he said.
McKay, 32, is a recipient of the 2018-2019 Undergraduate Research Award (URA) offered through the Vice-President, Research and International Office, in partnership with the University of Manitoba Student Union. The program offers the opportunity for up to 172 undergraduate students to be immersed in research and connect with the university's academics for up to 16 weeks over the summer. Fifteen of these awards are dedicated to Indigenous students and two are dedicated to community-based research projects. URA recipients also receive a $7,000 award.
The application process requires students to research and interview two professors. Henry interviewed three, giving him even more insight into the type of research that social workers can do.
In the end he chose to work with associate professor Marleny Bonnycastle, who has studied homelessness extensively. In fact, the two met previously at McKay's first-year orientation at the University of Manitoba's Inner City Social Work Program at the William Norrie Centre on Selkirk Avenue.
It was at that meeting where he first learned about the power of research.
"We sat and talked and she started talking about her research into homelessness," he said. "There was a time when I was homeless, personally, so that piqued my interest."
That meeting with Bonnycastle also opened McKay's eyes to the concept of conducting academic research as a social worker.
"She is so passionate about research and when I saw some of the things that she'd done, I was blown away," he said. "I didn't even know that social workers can be researchers, to be honest."
So when she encouraged him to apply for the URA, he jumped at the chance.
"I figured, 'Well, I am interested in research,'" he said. "I did not know that there was something like this for the undergrads, so I (thought), 'Wow, I might as well take this opportunity and try it out.'"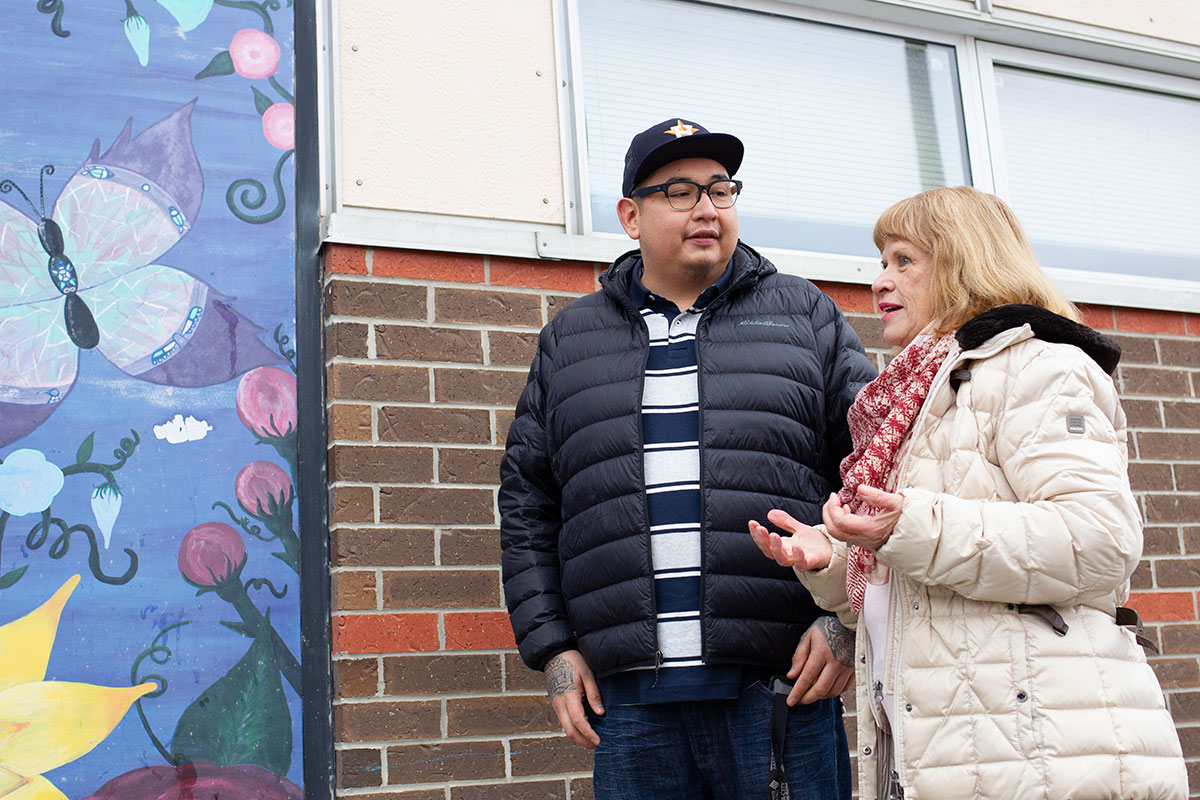 Over the summer McKay learned about research design, appreciative inquiry, transcribing, and proposal writing. He also discovered the wealth of knowledge and access to resources that academic researchers have. Bonnycastle even helped him to find Indigenous-based research.
'It almost felt like I was taking a course, like I was in school … because there was so much that I learned," he said.
With Bonnycastle's guidance, McKay researched youth homelessness and aging out of care — a topic with which he has a personal connection.
"Because of my personal lived experience," McKay said. "I spent my youth years … from 11-18 (years-old) in the care of Child and Family Services."
When McKay aged out of care at 18, he was homeless for three to four months.
"Even back then, I (saw) homelessness as a systemic issue, not an individual level issue," he said.
Over the summer, McKay wrote, re-wrote, edited, and proof-read his very first research proposal which used appreciative inquiry to focus on positive impacts of being in care, rather than the negative — what McKay calls a paradigm shift.
"We are trying to see the light in the dark."
While being immersed in the summer research experience, McKay had a paradigm shift of his own.
"I just saw how much research can do in the bigger picture of things. When I first applied here (to UM) I thought I was going to be a … boots-on-the-ground social worker, a front-line worker," he said, "but this has actually changed where (I think) I can actually do … a lot more with research. Change policy. Write programs, you know, (make) actual change."
The registration deadline for the 2019-2020 Undergraduate Research Awards is Jan. 24, 2020.
Research at the University of Manitoba is partially supported by funding from the Government of Canada Research Support Fund.