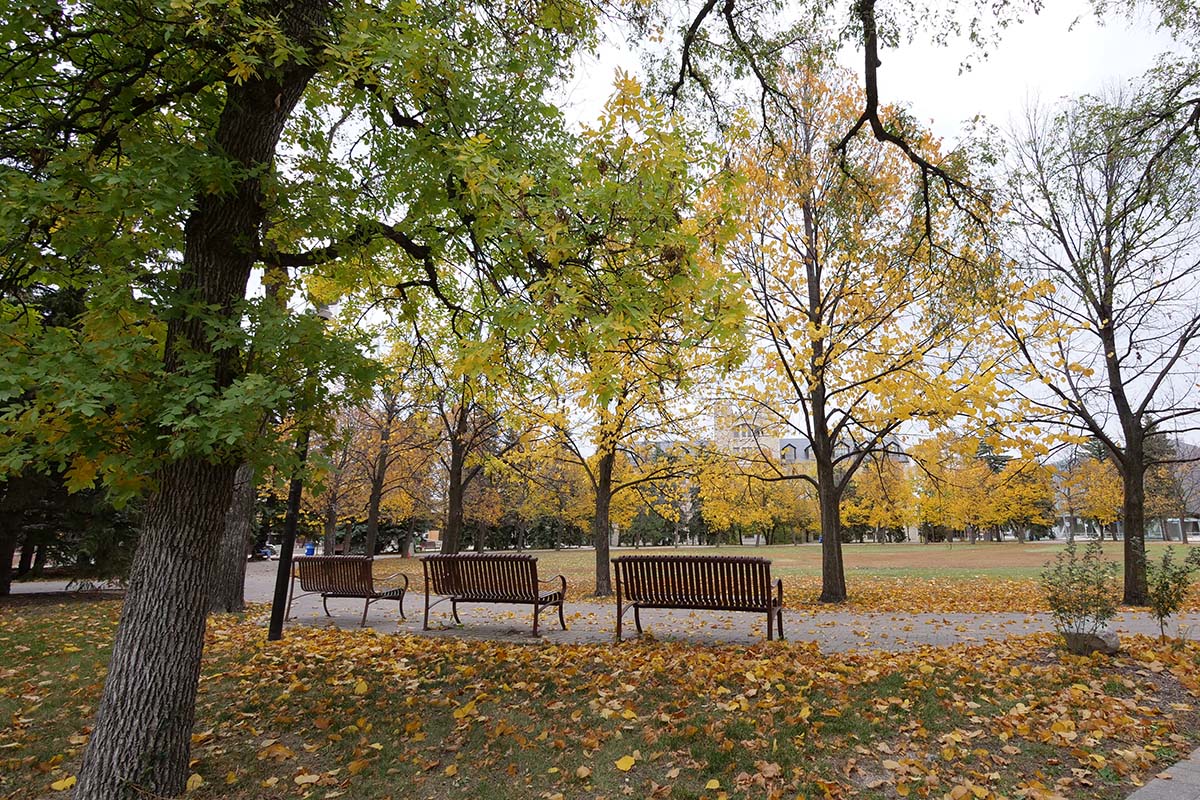 UMFA rejects UM's latest offer and moves to strike
November 1, 2021 —
UM presented UMFA with a strong offer that included a two-year monetary proposal with 5.9% increases from both general salary increases across the board and changes to the salary structure that would increase total salaries an average of 9.5% over two years and substantially increase lifetime earnings of members. UMFA has rejected the offer and indicated its intention to strike.
UM and UMFA representatives began negotiating a new collective agreement on Aug. 5 – and after 18 meetings, both parties agreed to move to mediation. UMFA set a bargaining deadline and mediation ended today without an agreement. UM is willing to continue with mediation, however UMFA has indicated that it will proceed with a strike on Nov. 2.
"We are disappointed that UMFA has rejected our offer and moved to strike," says President and Vice-Chancellor, Michael Benarroch. "We strongly believe it's a fair deal as it would allow us to recruit new faculty with more competitive offers, support faculty retention, and ensure faculty wages remain competitive with their U15 counterparts as they advance in their careers. We hope to be back at the table soon."
Throughout the negotiations, UMFA has continued to seek salary compensation from the university for what UMFA says was lost from 2016 to 2020. As part of a lawsuit against the government, UMFA is seeking damages for lost wages for that period and expenses from the 2016 strike. UM is not part of that litigation. The courts will hear UMFA's claim in November 2021 and decide on damages payable to UMFA by the government. UM does not believe it is appropriate for UMFA to seek this compensation from both the university and the government.
"The university has bargained in good faith throughout the last few months and has tabled several offers, all in an attempt to reach an agreement," says Provost and Vice-President Academic, Diane Hiebert-Murphy. "Our latest offer is truly a strong offer that will provide meaningful increases to all UMFA members in the long term, as well as address recruitment and retention issues and provide for stability to the university community."
Students and staff can find information pertaining to university operations on the strike website which will be updated daily throughout the labour disruption.
UM's salary offer explained
There are two pieces to the proposal: the first is a general salary increase over a two-year contract that would see everyone get an increase in pay, and the other piece is a change to pay scales. Simply put, the monetary proposal moves UM salaries to be more competitive among peer universities, including within the regional landscape and will result in higher salaries and faster salary progression for years beyond the duration of this agreement while providing an average increase of 9.5% per UMFA member over the first 2 years.
The salary increases
2-year agreement with a general salary increase of 1.25% in year 1, a general salary increase of 1.5% in year 2 and,
2.0% in increases from changes to pay scales. 1.66% of the pay scale changes occur in year 1 with an additional 0.33% taking place in year 2
The changes to salary structure
Changes to the salary scale translate to significant increases in faculty salaries over the two-year contract and beyond. These changes are as follows:
Year 1:
Eliminate the thresholds at all ranks
Increase the floors and maxima for Professors, Associate Professor, Instructor II, Librarian and Associate Librarian ranks by 7%
Increase the floor, increment and maxima for the Senior Instructor rank such that they are 20% more than those for Instructor II
Increase the floors and maxima for Lecturer, Assistant Professor, Instructor I, Assistant Librarian and General Librarian ranks by 4.5%
Create 12 equally sized increments from floor to maximum in each rank instead of the current 15 increments
Target Market Adjustment of $950 for all members below the threshold for their rank based on the April 1, 2020 salary schedule
Year 2:
Adjust the number of increments from floor to maximum from 12 increments to 10 increments. This results in increments being larger than the current below threshold increment at each rank
Increase the maxima for all ranks by 1.5%
Increase all minimums so that the spread – calculated as (Maximum – Minimum)/Minimum – is reduced from 50% to 40%
The salary calculator shows the effect of this proposal on UMFA salaries.
All UMFA members will see an increase in salary as a result of the changes to the salary structure
282 people who are currently above the maximum will begin receiving increments again;
477 people who are currently below the threshold will receive the target market adjustment payment and will receive a larger increment due to the reduction in number of increments from floor to maximum;
690 people who are currently above the threshold will immediately see larger increments;
35 people who are below the new floors in year 2 will have their salaries increased to the floors.
Market Stipends
UM continues to put forward its proposal for revisions to market stipends, which will not impact or reduce the general salary increase or other changes to the pay scale structure. Market stipends can be used to address areas with demonstrated challenges related to recruitment or retention, particularly where there is a compelling argument that our salary schedules are uncompetitive.
Market stipend wording exists within the current UMFA collective agreement, but it is too broad in its application and does not allow UM to create new market stipends in an efficient, effective and fair way.
UM is seeking additional flexibility in terms of how these market stipends are established and are promoting fairness by suggesting that, in the event of the reduction or elimination of a market stipend existing, UMFA members would be made whole with a corresponding increase to base pay.
UM is also seeking the ability to spend up to 1% of UMFA payroll, over and above the proposed salary increases, to address these pockets of recruitment and retention issues.
Non-monetary proposals
The parties came to agreement on several issues.
EDI
The parties agreed to establishing a joint committee to review the collective agreement with the view to making recommendations for amendments to the agreement in the next round of bargaining. This is an important issue for both parties and both agreed that they needed to review the articles in a more fulsome manner to come to agreement on required changes. In the interim, the parties also agreed that all gender-binary terms within the collective agreement would be replaced by gender-inclusive terms.
Benefits
The parties agreed to a letter of understanding to make a joint recommendation to the Staff Benefits Committee for certain improvements that will benefit all university employees, based on the proposal that UMFA tabled.
Intellectual property
UM withdrew its proposal for amendments and agreed to status quo.
Childcare
UM agreed to create a position to provide information on family resources and UMFA will have an opportunity to provide its recommendations on what that position should look like.
Other issues
UM agreed to changes which confirm its commitment to procedural fairness in investigatory and disciplinary meetings.
Unfortunately, there were several issues where the parties are still far apart. UMFA has raised the issue of online teaching. UM has proposed a Letter of Understanding forming a committee, including students, to address the issue of technology in teaching and concerns borne out of the impacts on teaching and learning due to the COVID-19 pandemic.
Professor above the maximum – our proposal
Professor above the maximum status quo – with General Salary Increase

Associate Professor above the threshold – our proposal

Associate Professor above the threshold – Status quo – with GSI
Senior Instructor above the maximum – our proposal

Senior Instructor above the Maximum – Status quo – with GSI

Librarian below the previous threshold – our proposal

Librarian below the previous threshold – with General Salary Increase