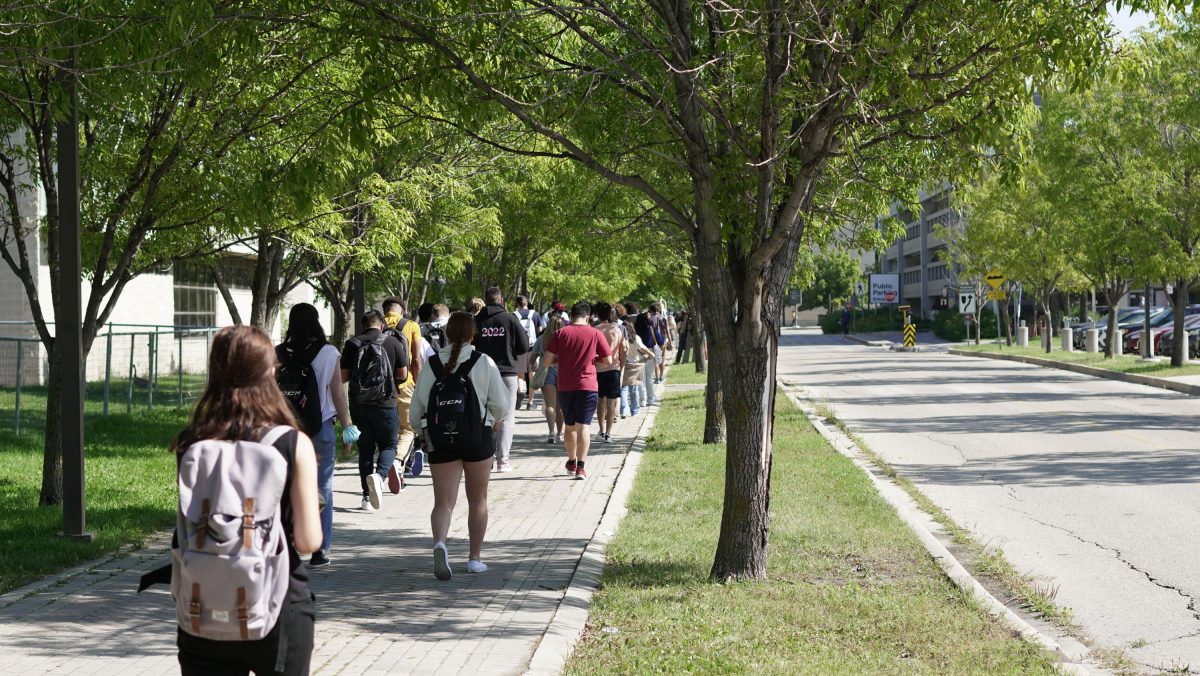 UM welcomes more than 30,000 students this Fall Term
Early numbers show Indigenous student enrolment up more than five percent
September 21, 2023 —
The University of Manitoba has kicked off the 2023 Fall Term with enrolment up 2.9 percent, welcoming 30,466 students on the first day of classes.
This is up from 29,600 in Fall Term 2022. The growth is primarily due to a 3.4% increase in full-time enrolments, going from 25,720 students in Fall Term 2022 to 26,600 this year.
"The University of Manitoba is proud to educate over two-thirds of the Manitoba's university students," says Michael Benarroch, president and vice-chancellor at UM. "We are a big reason why Manitoba retains its homegrown talent, and attracts new talent, and as Manitoba's only research-intensive university we attract people from around the world. UM is pleased to welcome all these students and their diverse ideas to our campuses."
Highlighting this year's data is a remarkable increase in Indigenous enrolment, which rose by 5.1% to reach 2,671 students, up from 2,541 in Fall Term 2022.
"Seeing these enrolment numbers, I feel hopeful and proud," shares Christine Cyr, associate vice-president (Indigenous) students, community and cultural integration. "Proud of our teams – Indigenous Student Recruitment and Community Relations, the Indigenous Student Centre, and everyone we work with across our campuses – who focus on ensuring good transition to post-secondary and supporting students throughout their time with us. Everyone is coming together to create spaces where Indigenous students belong."
Interest from International students also remains strong, with 6,915 students this September compared to 6,527 in Fall Term 2022.
Undergraduate and graduate enrolments have risen by 2.9% and 3.1% respectively. This translates to a vibrant community of 26,164 undergraduate and 3,609 graduate students gearing up to embark on their academic journeys this term.
First day numbers are preliminary and may change as students add or decrease their course loads during the beginning of classes. Final numbers will be released later this fall.