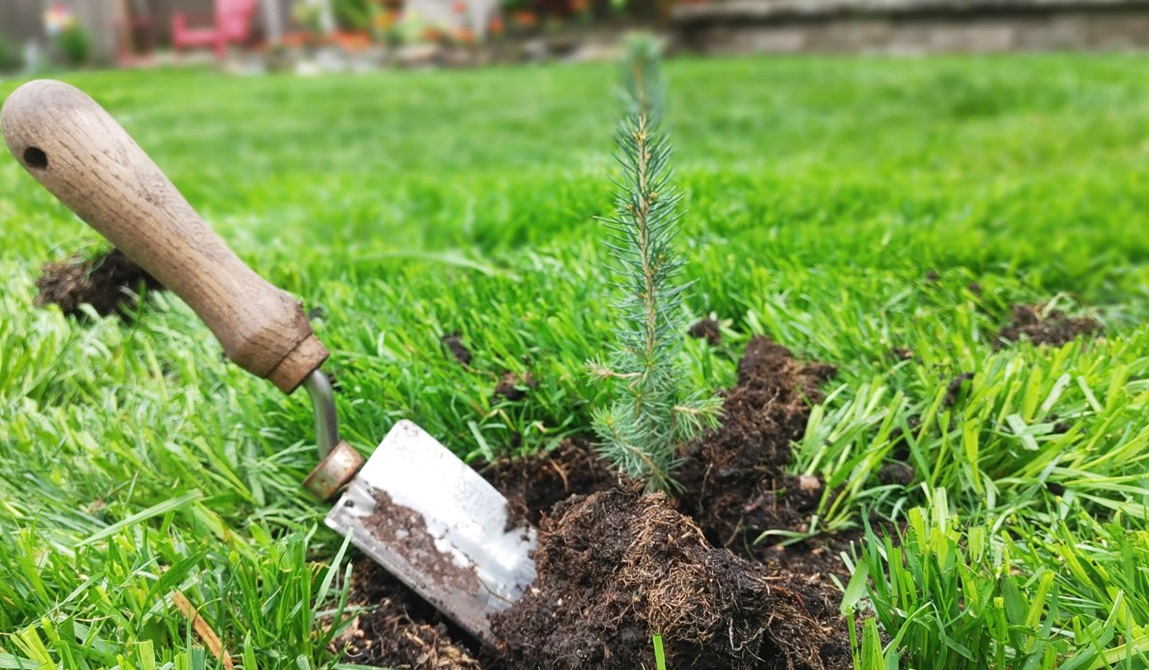 UM students plant over 5,000 trees for the Manitoba School Tree Planting Challenge
June 11, 2021 —
Need an idea for something to do during a lockdown? Plant a tree.
That's what student volunteers from the University of Manitoba are challenging Winnipeggers to do. The program is part of Science Rendezvous' Million Tree Project in partnership with Trees Winnipeg, the Province of Manitoba Forestry Branch, and UNESCO.
Despite Covid-19 restrictions, UM students have collectively managed to give away over 5,000 trees to more than 34 Manitoba schools as part of their tree planting challenge, raising awareness and growing the beauty of our urban forest and issues related to climate change and invasive species.
The initiative is generating a lot of positive outcomes. Dakota Collegiate is planting 215 trees honouring the memories of the 215 Indigenous children's remains found on the grounds of the Kamloops Indian Residential School. Riverton School has organized the planting of 1,000 trees, and outside of Winnipeg, rural communities such as Lake St. Martin are also planting trees.
UM student volunteers were glad to have the opportunity to do something positive for their community and be able to build networks and connect outside of the classroom. Part of the project included the launch of a website with resources and activities that anyone at home can do on their own or as a family and promotions on social media.
"This has been a wonderful way to get students engaged and learning outside of their house in a hands-on experience," says Roxana Bray, a teacher at Churchill High School in Winnipeg. "Digging a hole, planting a tree, and watching it grow helps not only our environment but teaches students to invest in a sustainable future."
Those students who plant the most trees and register them through the Trees Winnipeg site are eligible to win prizes. Prizes include passes to Assiniboine Park Zoo, Fort Whyte Centre, Shelmerdine's Garden Centre gift cards and an amazing variety of book packages donated by McNally Robinson Booksellers and more.