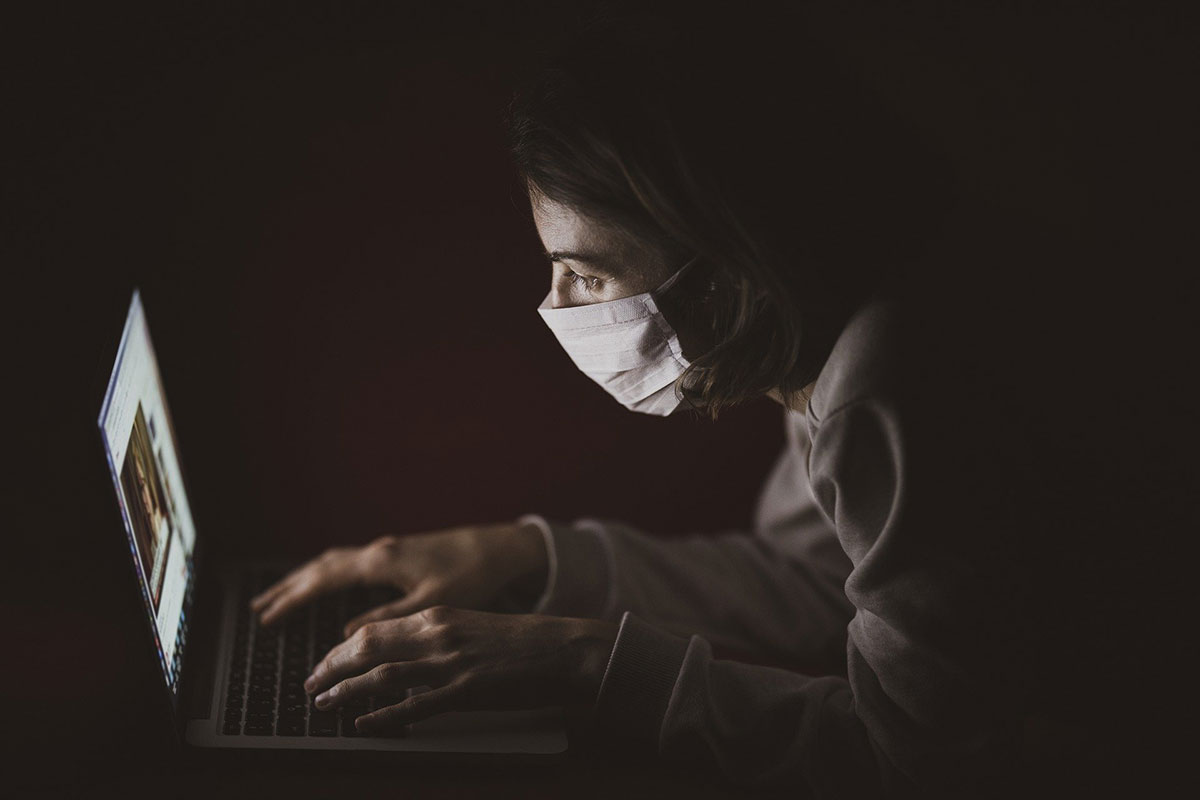 UM researchers to advance knowledge of COVID-19 impacts and improve health outcomes
March 12, 2021 —
One year after the World Health Organization declared COVID-19 a pandemic, additional research is needed to understand and address persistent issues related to COVID-19 and the threat of future coronavirus and other infectious disease outbreaks.
Today, the Honourable Patty Hajdu, Canada's Minister of Health, announced an investment of approximately $25.2 million in 52 research projects through the Canadian Institutes of Health Research to further improve our understanding of COVID-19 and tackle persistent evidence gaps linked to this disease.
Two of these projects are led by University of Manitoba researchers at the Rady Faculty of Health Sciences: Dr. Claudio Rigatto and Distinguished Professor Dr. Roberta Woodgate. Rigatto will be testing whether a new home monitoring technology can improve care in `patients with advanced chronic kidney disease. Woodgate will be investigating the impacts of families of children who are immunocompromised.
Rigatto, associate professor of medicine, department of internal medicine, is receiving $562,275 for the study titled: 'A pragmatic randomized controlled trial of a chronic kidney disease (CKD) specific telemonitoring platform to minimize adverse outcomes in high risk CKD patients.' The COVID-19 pandemic has changed the way patients with CKD are cared for in Canada. Since CKD patients are at high risk of getting very sick from COVID-19, they are being cared for via virtual visits, with telephone or video conference calls. While this helps prevent spread of the virus it makes taking care of kidney problems more difficult.
"CKD patients need careful monitoring of kidney function, blood pressure and weight; of how they feel; and they need education about their kidney disease, diet, and choices for dialysis or kidney transplant," said Rigatto. "Simple phone or video calls is not enough for proper care. Additional home monitoring is needed to improve virtual care for CKD patients. We developed a home monitoring kit called VIEWER which is designed for CKD patients and includes an iPad, a blood pressure monitor, a weigh scale, a finger-tip oxygen monitor, and a motion tracker (like a FitBit). All of these devices talk wirelessly (by Bluetooth) to the iPad. The VIEWER app guides patients through a daily home assessment."
The app helps patients do a symptom questionnaire once a week to monitor how they are feeling. Patients can view their information, and can text, call, or video the health team through the iPad. The health care team reviews the information to help assess changes and to guide treatments. The trial will test if VIEWER improves care, by asking patient volunteers with low kidney function (<15%) to take part. Half the patient volunteers will use VIEWER for 6 months, and half will continue with their usual care in the clinic. A computer will randomly choose which patients are assigned to each group.
"We think VIEWER will reduce how often patients visit the emergency room, are admitted to hospital, or need emergency dialysis," says Rigatto. "If the trial results are positive, we will work to make VIEWER available to more people with CKD."
Woodgate, Distinguished Professor at the College of Nursing and Canada Research Chair in Child and Family Engagement in Health Research and Healthcare, is receiving $358,594 for the study titled: 'Making Visible the Life Stories of Families of Children who are Immunocompromised (IC) during COVID-19.' The study involves the significant number of children worldwide who are IC and extremely vulnerable to illnesses and infections.
"This means that any time IC children or their family members leave their home, the child's life is in jeopardy," says Woodgate. "Families of IC children encounter many challenges and inequities, such as financial difficulties, poorer physical and psychological health, social isolation and marginalization. In spite of the large number of IC children, we have little understanding of what it is like to be a family of an IC child. Moreover, we have limited understanding of these families' experiences during the current COVID-19 crisis from the emergence of the virus, to the various peaks and waves, to the new and changing circumstances in which they find themselves trying to adjust as part of their everyday lives."
The goal of this 4-year study is to understand and document the lived experience of families of IC children during COVID-19. Children under the age of 18 who are IC (primary or secondary) and their families (including parents, caregivers, siblings) across Canada will be invited to take part in the study. Multiple data sources are planned to include individual and family interviews (conducted in English and French), and digital story-telling. Short-term, the study will result in advanced knowledge on the experiences of families of IC children during COVID-19 including insights into their well-being has been affected by the pandemic.
Woodgate noted that, "Recommendations to improve healthcare and social supports and services that improve their well-being for future waves of the pandemic and/or crises will be identified. Long-term, the work emerging from this program will be used to inform patient-oriented service delivery and outcomes nationwide, with implications for children who are IC and their families residing in other contexts, important for future pandemics and other public health crises."
This latest funding builds on previous investments from CIHR and complements a recently launched competition to further address persistent research gaps in our knowledge and emerging priorities related to COVID-19.
Research at the University of Manitoba is partially supported by funding from the Government of Canada Research Support Fund.