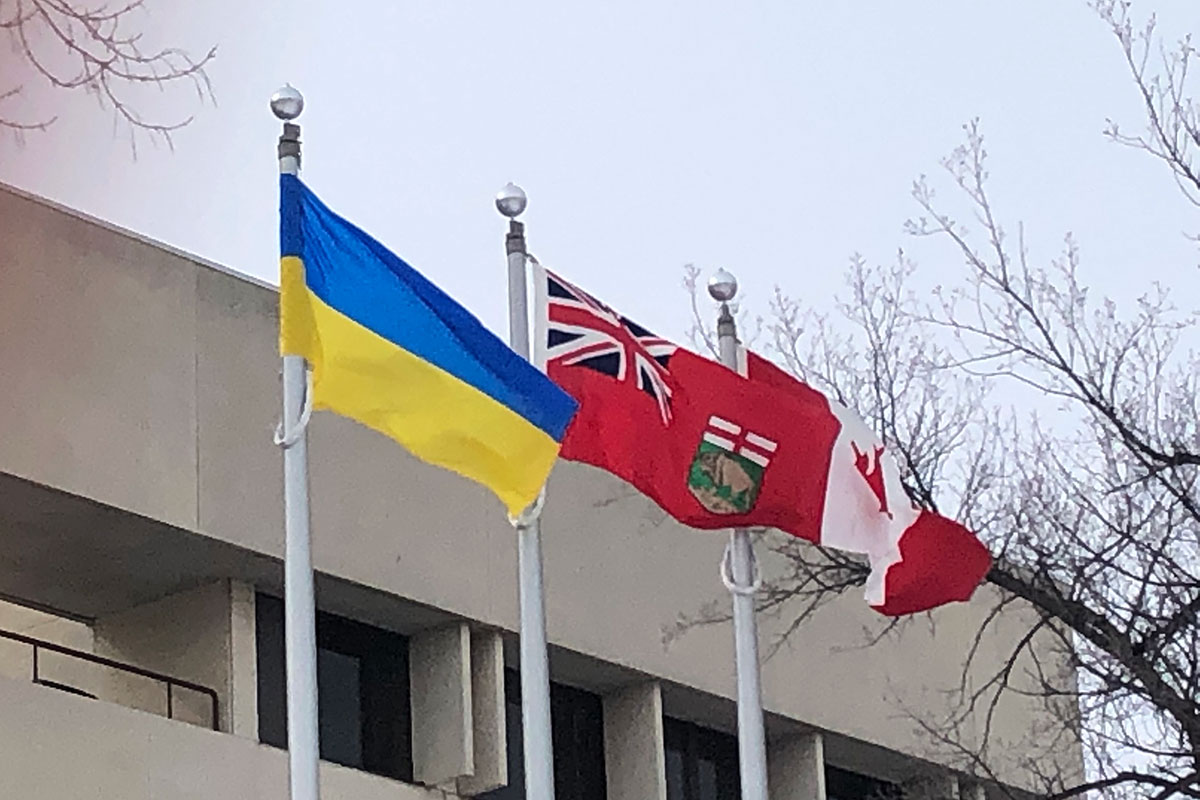 UM raises Ukrainian flag in solidarity
March 10, 2022 —
The University of Manitoba has raised the Ukrainian flag on its Fort Garry campus in support of the many members of our university community who have deep roots in Ukraine. This flag will fly as a reminder of our shared commitment to peace for Ukraine.
As shared in the president's earlier message:
"The University of Manitoba is committed to supporting students and employees who are impacted by the current conflict in Ukraine."
"UM is grateful to have many international students and employees from Ukraine who make rich contributions to our province and university community. Our thoughts are with you, and with all your family and friends who deserve peace, liberty and good governance."
The flag was raised March 10 in front of UMSU University Centre, facing the Administration Building.