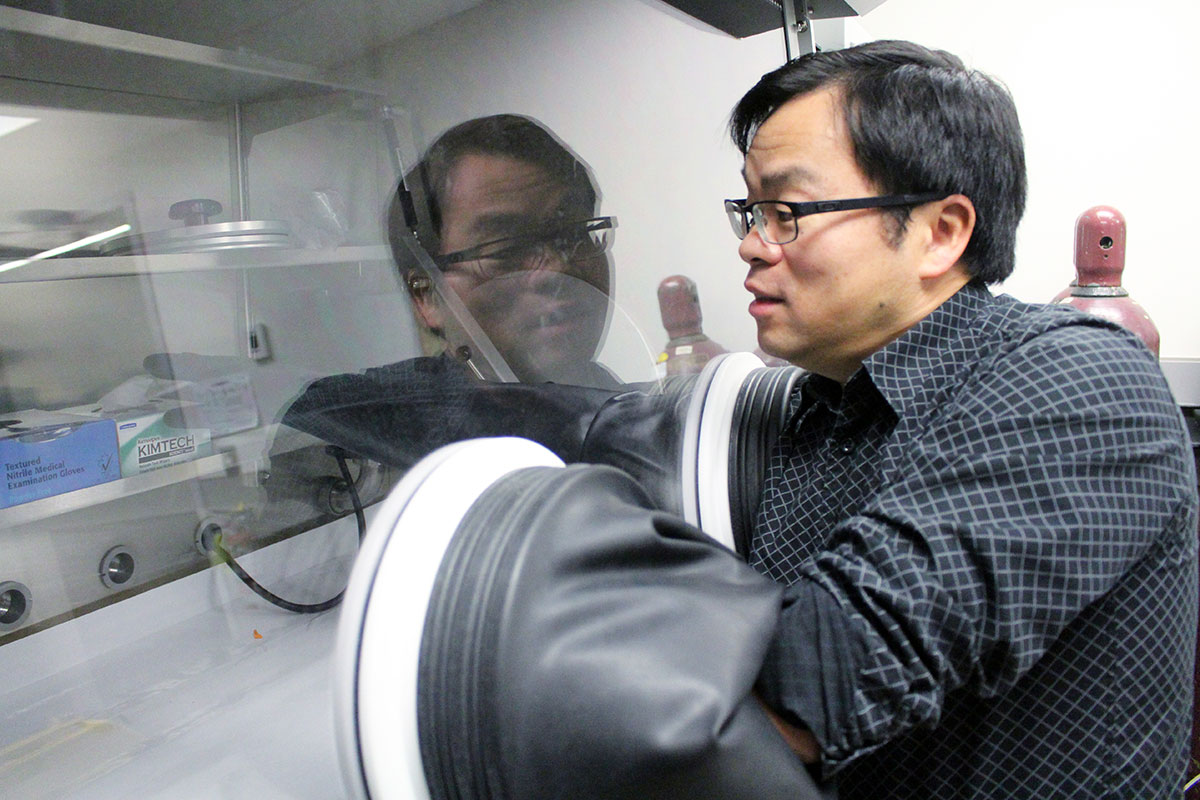 UM prof receives national award for environmental research
Canada Research Chair honoured by professional chemistry organization
February 18, 2021 —
One University of Manitoba chemist is getting a big reaction from his industry.
The Chemical Institute of Canada announced the recipients of its 2021 awards, recognizing outstanding contributions to the Canadian chemistry research, engineering and technology communities. The Subject Division awards recognize exceptional individuals within specific fields of the chemical sciences and chemical engineering.
Dr. Feiyue (Fei) Wang, a researcher at the Centre for Earth Observation Science, has been awarded the Environmental Division Research and Development Dima Award for distinguished contributions to research and developments in the field of environmental chemistry or environmental chemical engineering, while working in Canada.
Dr. Wang is a Professor and Tier-1 Canada Research Chair in Arctic Environmental Chemistry at the University of Manitoba. He studies environmental fate and effects of legacy and emerging contaminants. His recent research focuses on cold-temperature chemical and biogeochemical processes in the Arctic sea ice and marine environment, marine oil spill response, and the interplay between chemical contamination and climate change. He also holds an Honorary Professorship at Aarhus University (Denmark).
"It is most humbling to be recognized by my fellow environmental chemists in the country. As someone who studies contaminants in the environment, I am always amazed by how molecular-level processes operate on regional and global scales, and how many people and places I get to know and learn from," Wang says.
Dr. Wang leads the Sea-ice Environmental Research Facility, and is Chief Scientist of the Churchill Marine Observatory's Ocean-and-Sea-Ice Mesocosm, and directs the Ultra-Clean Trace Elements Laboratory. He serves as a project coordination member of the Arctic Monitoring and Assessment Program and the United Nations Environment Program. He also served as Chair of the Environment Division of the Chemical Institute of Canada. Dr. Wang received his PhD from Peking University (China) in 1995.
"Looking back at my career, I have had the incredible fortune to work with great mentors, inspiring collaborators, and brilliant staff and students, without whom I would not be where I am today."
The award will be presented this year at the annual Canadian Chemistry Conference and Exhibition or Canadian Chemical Engineering Conference.
Research at the University of Manitoba is partially supported by funding from the Government of Canada Research Support Fund.