UM Press launches two books by well-known activists
November 8, 2019 —
Cultural and environmental activist Tshaukuesh Elizabeth Penashue and professor of social justice Darryl Leroux will launch their books in the coming days at McNally Robinson Booksellers in Winnipeg.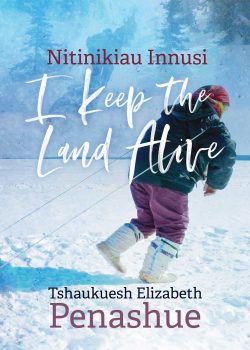 Penashue led the Innu campaign against NATO's low-level flying and bomb testing on Innu land during the 1980s and '90s, and was a key respondent in a landmark legal case in which the judge held that the Innu had the "colour of right" to occupy the Canadian Forces base in Goose Bay, Labrador.
Her book Nitinikiau Innusi: I Keep the Land Alive began as a diary written in Innu-aimun, in which she recorded day-to-day experiences, court appearances, and interviews with reporters.
"Here is the diary of a living legend," says Natasha Kanapé Fontaine, Innu poet and actress. "It is also a diary for today, an invitation to follow the steps of our ancestors through a single Innu woman whose love for the land never falls apart even within the biggest struggle storms of our time. The Innu people always believed in dream and imagination to travel through lands if physically we couldn't. We can walk now with Tshaukuesh Penashue."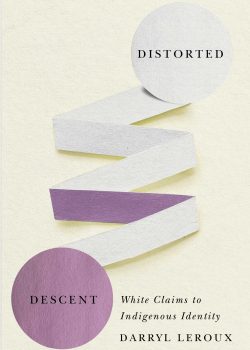 Darryl Leroux is an associate professor in the Department of Social Justice and Community Studies at Saint Mary's University in Kjipuktuk (Halifax, Nova Scotia). He has been working on the dynamics of racism and colonialism among fellow French descendants for nearly two decades and his book Distorted Descent examines a social phenomenon that has taken off in the twenty-first century: otherwise white, French descendant settlers in Canada shifting into a self-defined "Indigenous" identity.
This study is not about individuals who have been dispossessed by colonial policies, or the multi-generational efforts to reconnect that occur in response. Rather, it is about white, French-descendant people discovering an Indigenous ancestor born 300 to 375 years ago through genealogy and using that ancestor as the sole basis for an eventual shift into an "Indigenous" identity today.
After setting out the most common genealogical practices that facilitate race shifting, Leroux examines two of the most prominent self-identified "Indigenous" organizations currently operating in Quebec. Both organizations have their origins in committed opposition to Indigenous land and territorial negotiations, and both encourage the use of suspect genealogical practices. Distorted Descent brings to light to how these claims to an "Indigenous" identity are then used politically to oppose actual, living Indigenous peoples, exposing along the way the shifting politics of whiteness, white settler colonialism, and white supremacy.
"Distorted Descent is a brave, original piece of scholarship, offered in the context of a politically sensitive and socially controversial subject of Indigenous identity," says Pamela Palmater, Chair in Indigenous Governance, Department of Politics and Public Administration, at Ryerson University. "His research exposes the extent to which white settler colonialism undermines Indigenous rights through the theft of Indigenous identity. It's a real wake-up call."