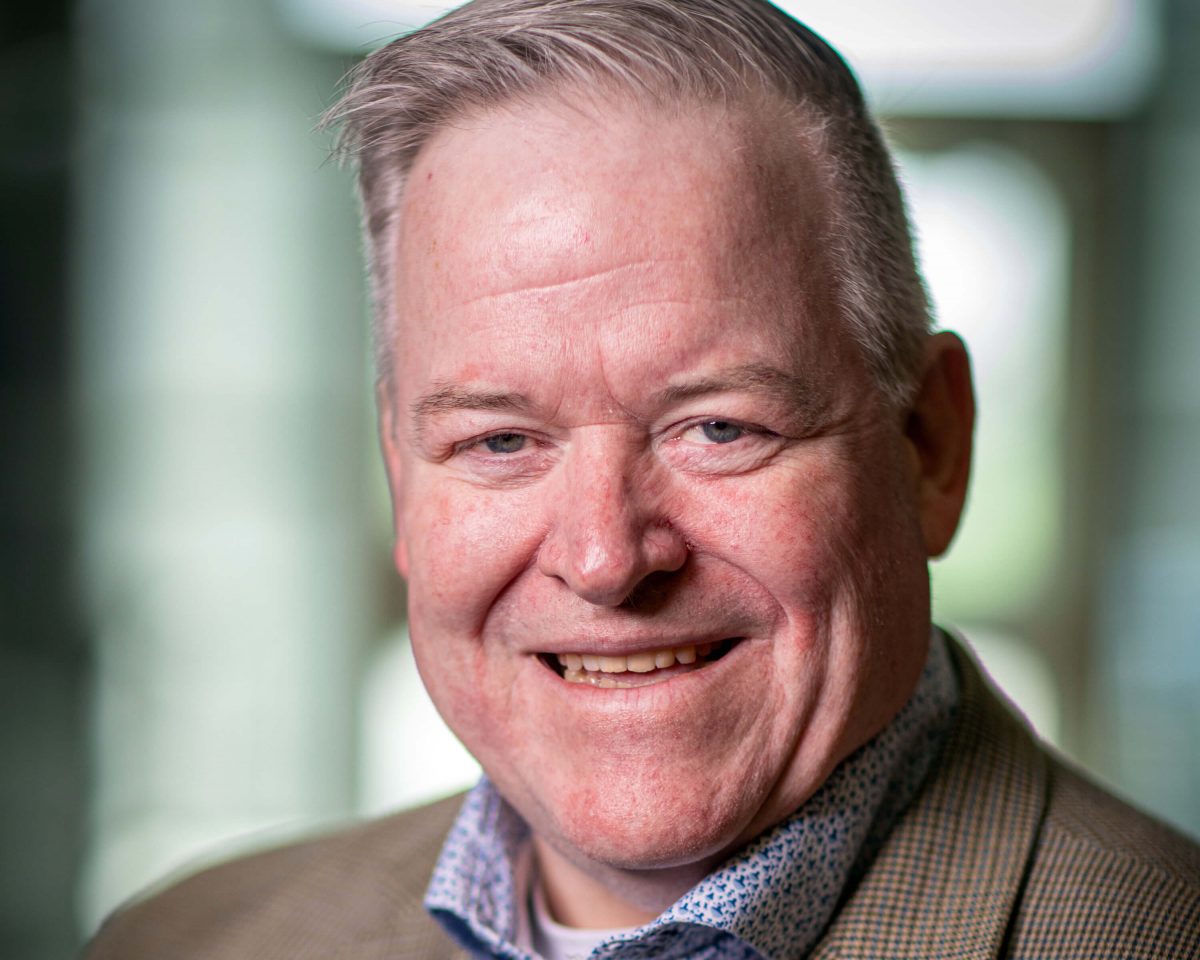 UM nutritional scientist appointed Manitoba Strategic Research Chair in Sustainable Protein
June 20, 2023 —
Dr. Jim House from the University of Manitoba has been named the new Manitoba Strategic Research Chair in Sustainable Protein. The government of Manitoba has invested $1.5 million in support of the new research chair, which has a six-year term and is based in the Department of Food and Human Nutritional Sciences in the Faculty of Agricultural and Food Sciences.
An internationally recognized expert in nutritional sciences, House will lead and facilitate original research in sustainable protein innovation in alignment with the Manitoba Protein Advantage Strategy.
"Through this chair position, I look forward to continuing to work with multiple stakeholders in Manitoba and beyond, to advance sustainable protein foods. The funding will allow us to generate new knowledge, train new highly-qualified personnel and strengthen the sustainable protein ecosystem in Manitoba through knowledge translation and network engagement," said House.
Four key themes will guide the research: climate resiliency of protein food systems; novel protein product development and processing; digital agricultural and food systems; and management and utilization of waste, water, by-products and co-products.
House authored the Manitoba Protein Research Strategy, a comprehensive action plan aimed at accelerating strategic sustainable protein initiatives that will help Manitoba capitalize on untapped market potential, investment opportunities and innovation. In his role as chair, he will continue to strengthen collaborations with Manitoba's robust protein research ecosystem in support of the Research Strategy.
In support of this, House will be focused on fostering synergies between industry, academia, government and non-profits through networking opportunities and digital tools through the development of a Sustainable Protein Research Network.
"Dr. House will lead strategic research priorities for the plant and animal protein sectors in support of sustainable economic growth, and I congratulate him for taking on this crucial role for Manitoba as a bridge between industry and academia. The establishment of his position as strategic research chair is a key part of our commitment to maintaining Manitoba's leadership in sustainable protein production and contributing to the overall strength of our provincial economy," said Manitoba Agriculture Minister Derek Johnson.
"It's only through strong partnerships that Manitoba will continue to be a leader in sustainable protein research and innovation," said Dr. Mario Pinto, Vice President (Research and International) at the University of Manitoba. "Dr. House is uniquely positioned to advance shared strategic research priorities through cutting-edge research, global partnerships and knowledge mobilization. We are confident that this Strategic Research chair position will greatly enhance the sustainability and competitiveness of Manitoba's agricultural sector and increase impacts at home and around the world."
A professor in the UM Department of Food and Human Nutritional Sciences, House's own research has focused on studying the factors influencing the quality of dietary proteins from both plant- and animal-based foods, and how protein and other key nutrients relate to the optimal growth and health of individuals.
House will chair the Manitoba Sustainable Protein Research Symposium, which includes an evening networking event June 20 at The Leaf and an all-day session of plenary speakers and panel discussion June 21. More details at www.mbprotein.ca. Media are welcome to attend.