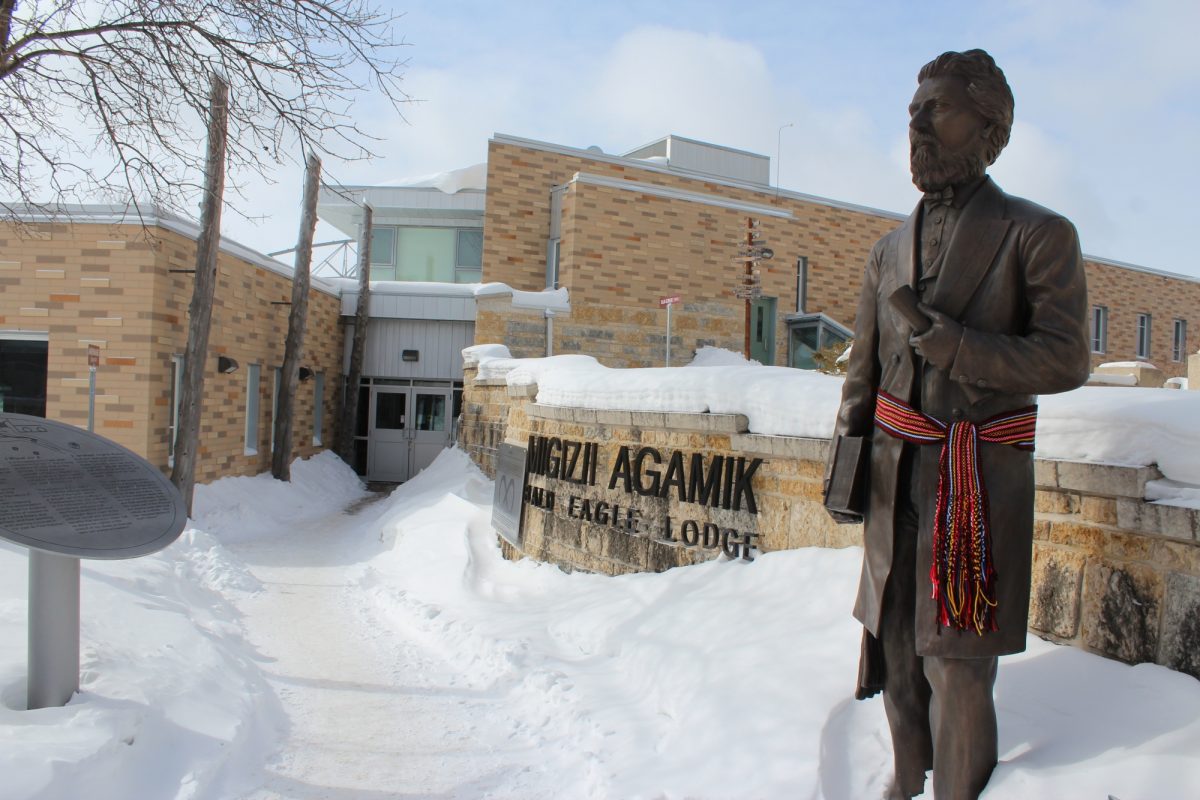 UM community invited to celebrate Louis Riel Day
Annual celebration takes place Friday, Feb. 14
February 11, 2020 —
Known as the Founding Father of Manitoba, Louis Riel is one of the most celebrated figures in our province. In advance of the Louis Riel Day provincial holiday on Monday, Feb. 17, the sixth annual Louis Riel Day celebration at the University of Manitoba will be held on Friday, Feb. 14 at Migizii Agamik – Bald Eagle Lodge.
This free event exists through a partnership between the Indigenous Student Centre, Indigenous Engagement, the Manitoba Metis Federation Bison Local and the Métis University Students' Association and is open to everyone.
This year's event will include fiddle music, jigging, delicious Métis fare and more. As with every year since its inception, a Métis sash will also be placed on the Louis Riel statue outside of Migizii Agamik.
Event agenda:
11 a.m. – Opening prayer
11:10 a.m. – Words from our guests
11:40 a.m. – Métis jigging by the Norman Chief Memorial Dancers
11:55 a.m. – Placing the sash on Louis Riel statue
12:05 p.m. – Lunch and entertainment provided by Jason Lepine and accompaniment
12:55 p.m. – Closing prayer