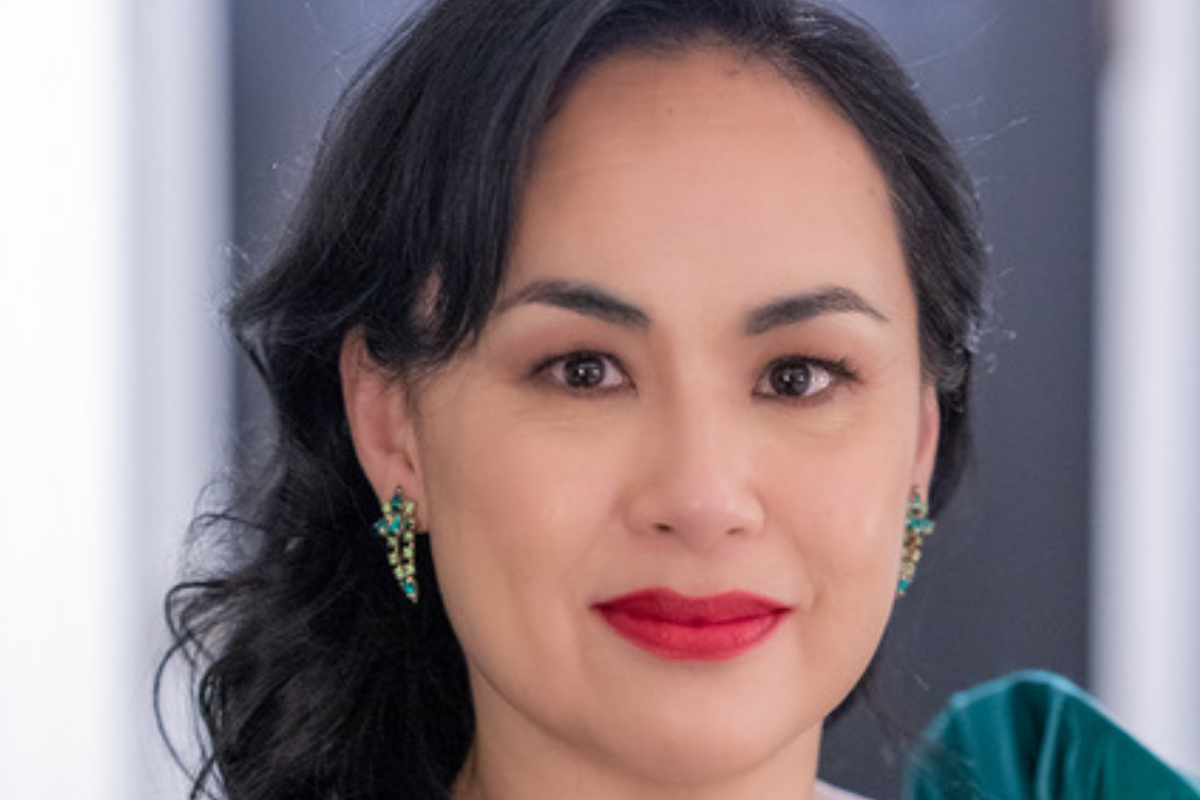 UM assistant professor named Most Influential Filipina Woman in the World
October 23, 2023 —
Last year, UM alumni and assistant professor Denise Koh was recognized by the Women's Executive Network as one of Canada's Top 100 Most Powerful Women (Canadian Tire Community Impact category) for her COVID-19 pandemic work as Manitoba's Chief Occupational Medical Officer and Medical Officer of Health and her longstanding involvement and tireless advocacy for Filipino and BIPOC communities.
Koh, a second-generation Canadian Filipina, is a specialist in Public Health and Occupational Medicine and a passionate trailblazer in helping physicians and medical learners avoid burnout and overcome barriers to living extraordinary lives.
A successful life coach, author and motivational speaker, she is the founder of MedResRx, which runs a support network for Canadian physicians and medical trainees and a Canadian Physician and Medical Trainee Suicide Log. In addition to her numerous roles, Koh is also a highly sought after Hypnotherapist, and recently launched the MedResRx Hypnotherapy App to help more people get access to the support they need, making her hypnotherapy, motivational recordings and programs available anytime, anywhere at a fraction of the price of regular therapy.
She is also a co-author of the #1 Best-Seller (multiple categories) 'Artificial Intelligence in Medicine: a compilation of stories from doctors across multiple disciplines on the challenges, breakthroughs and potentials of artificial intelligence in the healthcare system', which launched October 17.
Now the 2022 Canadian Occupational Safety's Top Woman in Safety Award winner is set to receive her most prestigious award yet.
At a Foundation for Filipina Women's Network gala dinner later this month, Koh will be presented with the Most Influential Filipina Woman in the World award, selected from an outstanding field of nominees from 10 countries this year for the Innovator and Thought-Leader Category.
"I'm incredibly honoured to be nominated for this award and thrilled that my work is being recognized," says Koh. "I'm so excited to connect with these dynamic women and collaborate on making an even bigger impact. Thank you FWN for bringing us together to uplift and support each other, our community and the next generation of Pinay leaders."
The Foundation for Filipina Women's Network, which recognizes women of Philippine ancestry who are changing the face of leadership in the global workplace, launched the Most Influential Filipina Woman in the World Award (Global FWN100™) in 2006 in the United States and expanded its search globally in 2013. Awardees are recognized for reaching the pinnacle of their careers, breaking "glass ceilings" in the public and private sectors, and improving the lives of others by helping develop a product or service in the fields of science, engineering, technology, or medicine. This award category is also for someone who have either launched a new enterprise learning function or completely overhauled an existing development or community initiative.
"I congratulate Dr. Koh for this prestigious award and for achieving global recognition for her incredible contributions to occupational health and safety in Manitoba and beyond," said Dr. Mario Pinto, Vice-President (Research and International). "This award is an acknowledgment of Dr. Koh's passionate research and advocacy, and I look forward to the continuing impact of her ground-breaking innovations in health and wellness through her MedResRx app.
Research at the University of Manitoba is partially supported by funding from the Government of Canada Research Support Fund.