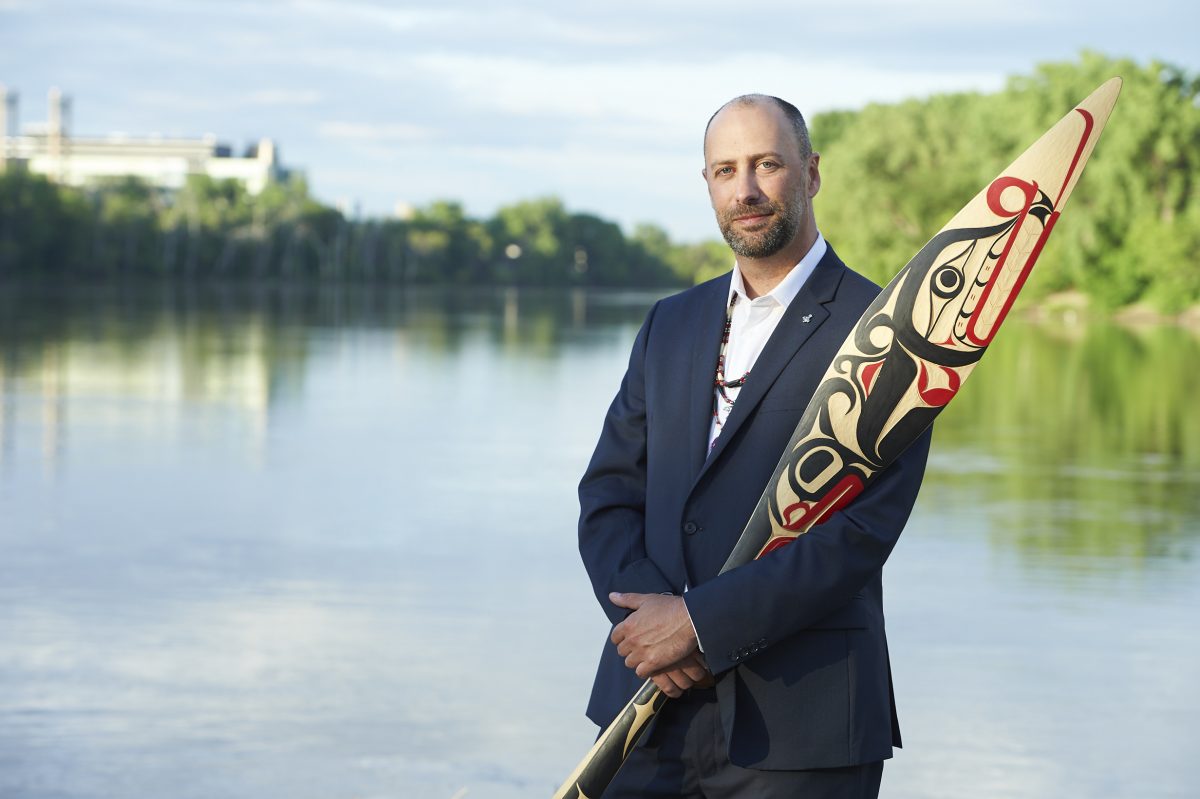 UM and NCTR congratulate Ry Moran on new position
June 24, 2020 —
Ry Moran, director of the National Centre for Truth and Reconciliation (NCTR) has been appointed as the inaugural associate university librarian – reconciliation at the University of Victoria.
Ry's leadership at the NCTR and UM over the last six years has been invaluable and inspirational, and he will be greatly missed by the staff at NCTR and by the UM community. The NCTR views this not as a departure, but an expansion of our partnership with the University of Victoria to work towards Reconciliation across Canada together.
The NCTR and the University of Victoria partnership has been commemorated through ceremony and symbolized by three paddles carved by artist Carey Newman and designed by artists from different generations and nations for the 2019 Building Reconciliation Forum. One paddle was given to the University of Victoria. The paddle given to the NCTR was painted by Residential School Survivor Victor Newman. The third paddle will continue to travel across the country to post-secondary institutions. The paddles symbolize the ceremonial bond created between the NCTR, the University of Victoria and all post-secondary institutions to symbolize that we are all in this together as we heal the past, present and future.